Abby Caballero Salyer completed her Masters of Arts in Teaching focused on Secondary Mathematics at Kennesaw State University and was due to graduate on May 5. Like so many other graduates, Abby's graduation ceremony was cancelled due COVID-19.
"Attaining my masters was a really big deal to me as it was a career change from my career in Structural engineering – a very emotional and challenging decision and journey. This past year has been one of the toughest years, and I was really looking forward to my graduation – which was set to be on Cinco de Mayo," Salyer said.
Salyer's husband, Hayden, understood her disappointment. "My family said we could celebrate later on once the virus situation calmed down; however it just wasn't going to be the same for me," Salyer said.
Hayden secretly planned a surprise, drive-by graduation ceremony that his parents Donna and Scott Salyer helped orchestrate. On May 5, the family gathered in Marietta for dinner at Abby's parents, Felecia and Bruno Caballero.
"We were eating dinner, and all of a sudden the Graduation March started playing in the background. My family told me to walk out front and then I saw a graduation stage set up on a trailer surrounded by many of my friends and family members," Salyer said.
"I was truly blown away," Salyer said.
Other friends and family joined the celebration by Zoom. Abby made a quick change into her cap and gown that was borrowed from a friend, Mary Charles, also a KSU graduate with a Masters in Education.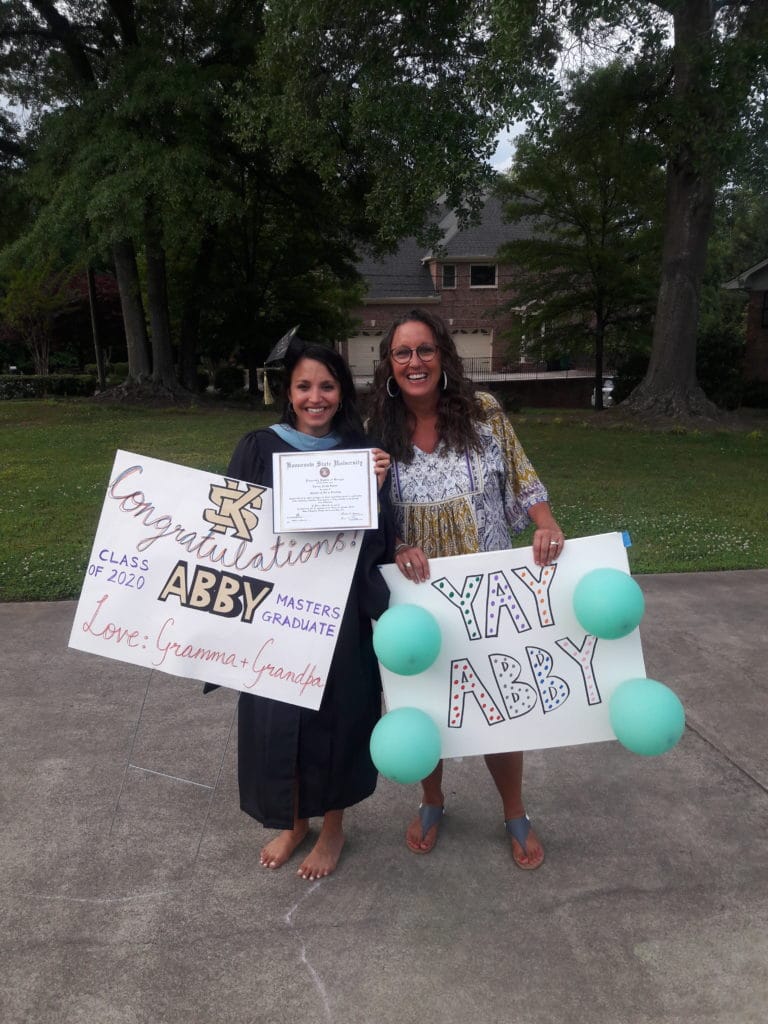 After a rapid costume change, the graduation ceremony began with a commencement speech by Hayden, who also awarded Abby her handmade diploma.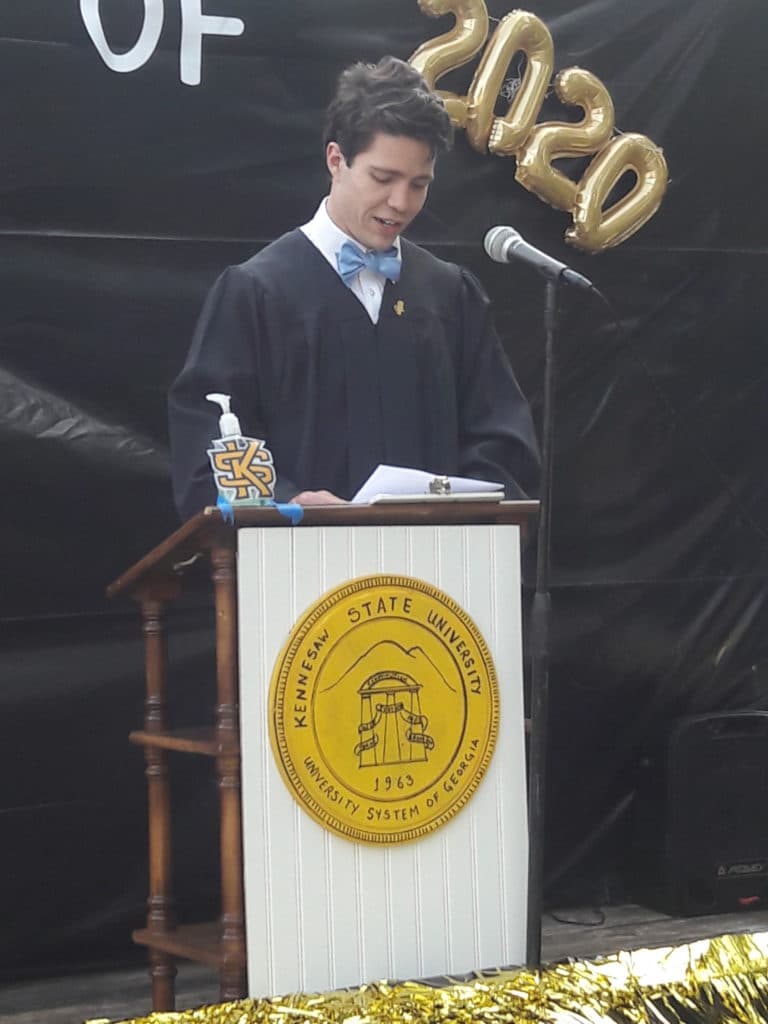 "I felt truly loved and celebrated," Salyer said.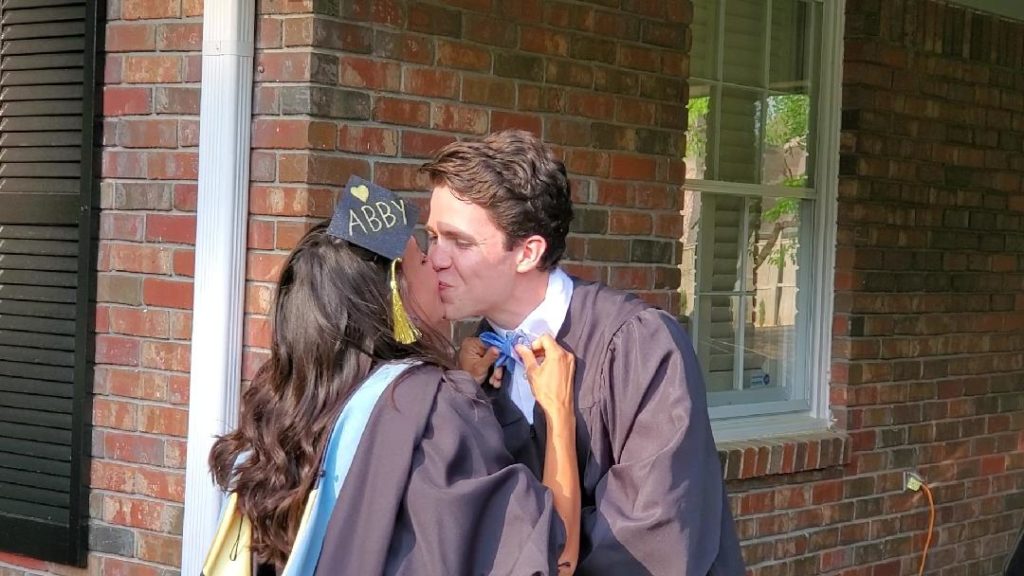 Congratulations Abby!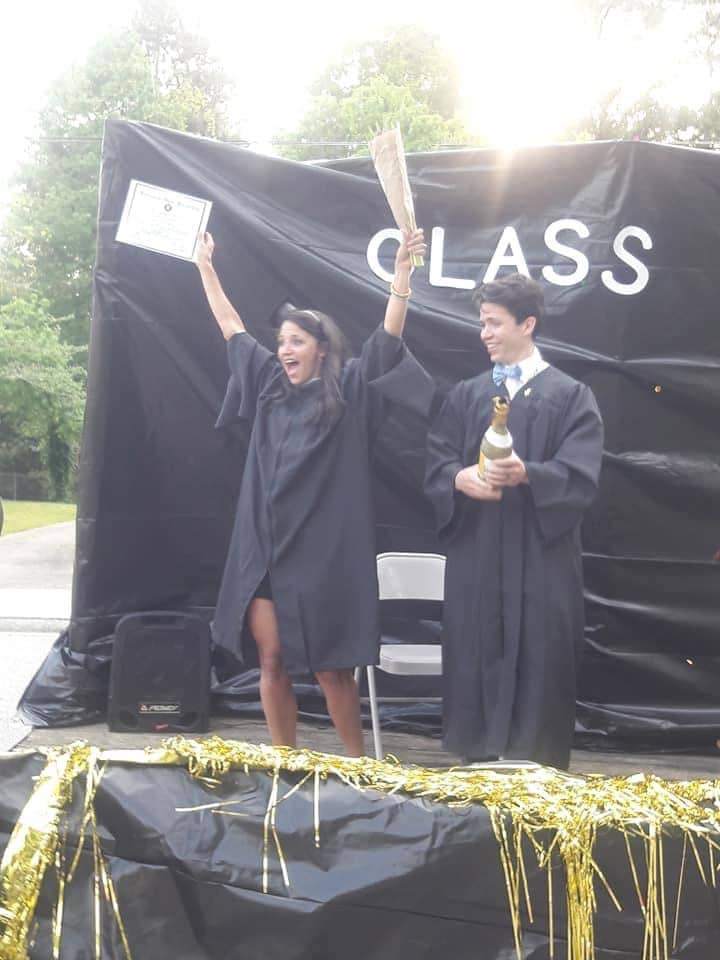 Like this post? You might also like these: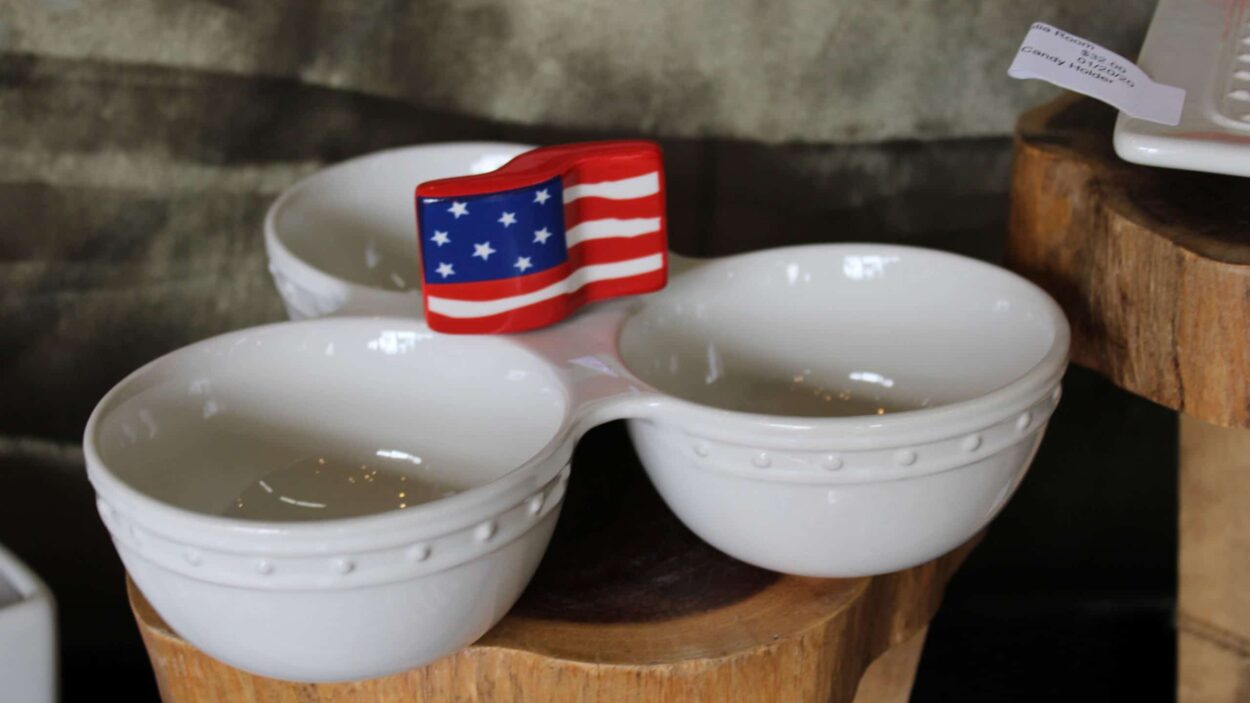 We found these unique serving pieces by Nora Fleming at The Magnolia Room (800 Whitlock Ave #201, Marietta ...
Read More

→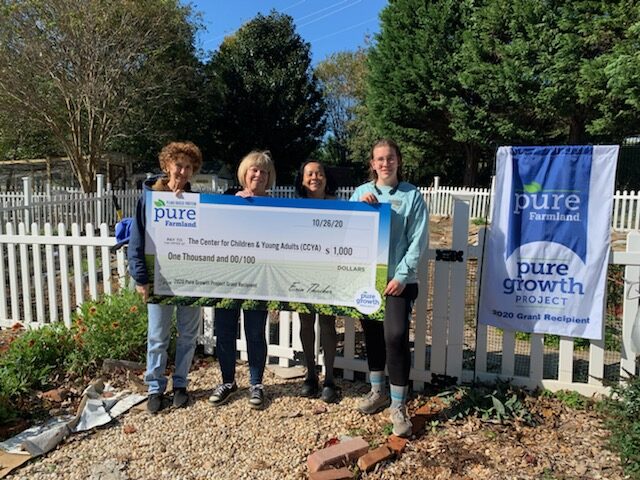 Staff Reports Pure Farmland™ recognized The Center for Children and Young Adults (CCYA) in Marietta and its positive ...
Read More

→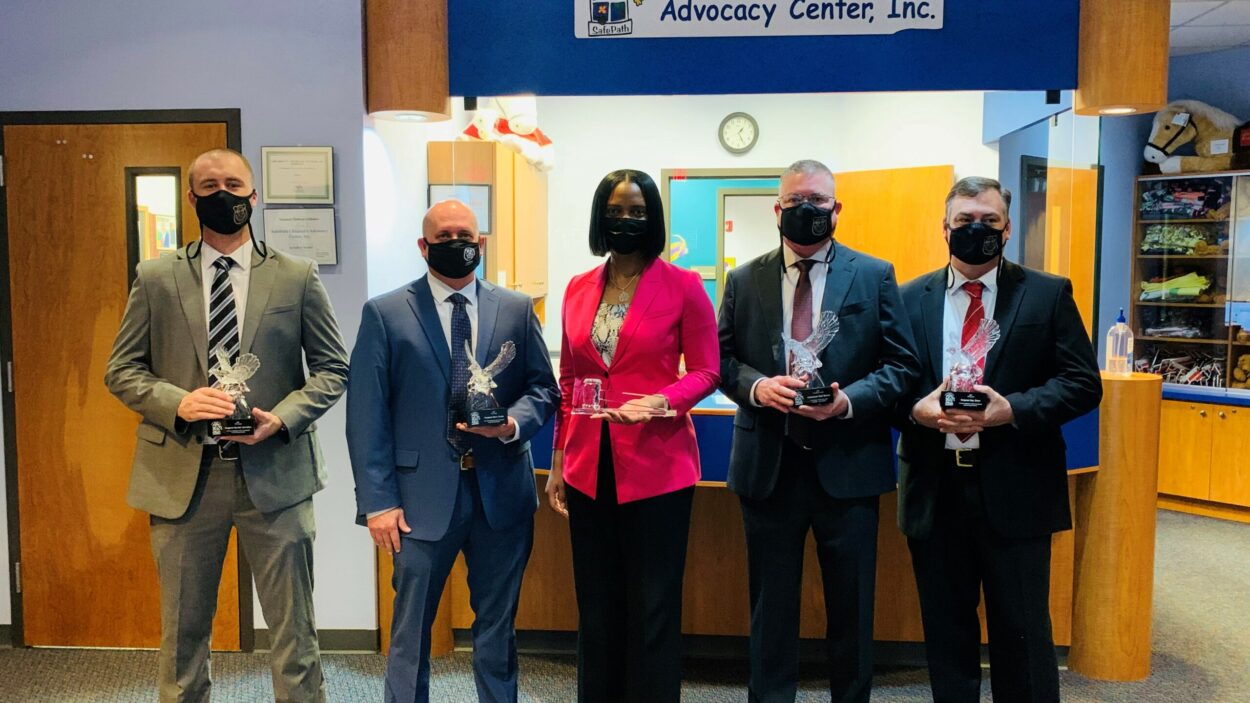 On March 4, SafePath Children's Advocacy Center hosted a small number of invite-only guests to present awards to ...
Read More

→