Staff Reports
Closing a strong year, Harry Norman, REALTORS® exceeded its original goal of raising $90K from agent contributions to celebrate its 90th year. Combined with company contributions, the organization donated over $135K to support important nonprofit work including animal rights, the arts, fighting homelessness and more. Each office selected charities to receive their contribution including Our House, Beat the Streets, Rescuing Hope, Elm Street Cultural Arts Center, United Way and more.
This inspiring philanthropic achievement adds to what was a remarkable 90th year for Harry Norman, REALTORS® as it ended with its best Q4 numbers yet. In addition to outperforming the year prior, the combination of favorable closed sales units and increasing sales prices saw an all-time Q4 record closed sales volume. Of course, this all contributed to the team's commitment to achieving such an exciting donation goal for 2020.
"Harry Norman has always been committed to Atlanta from a philanthropic standpoint," Harry Norman, REALTORS® President and CEO, Jenni Bonura said. "This unique partnership with Community Foundation for Greater Atlanta allows us to focus our efforts on the communities that we proudly serve. Giving back is at the heart of who we are as an organization and reflects our deeply rooted connection and devotion to Atlanta."
This philanthropic venture began in June of 2019, when the luxury real estate firm launched the Harry Norman, REALTORS® Philanthropy Fund in partnership with the Community Foundation for Greater Atlanta. The Philanthropy Fund showcases the firm's commitment to Atlanta's people and neighborhoods throughout the metro Atlanta region.
Since then, sales associates contributed a share from each closing to the Harry Norman, REALTORS® Philanthropy Fund, along with many taking an extra step to contribute personal checks. The luxury real estate firm matched the funds to further enhance the community impact. All Harry Norman, REALTORS® offices participated in the process and each will identify recipients in their own community.
"Thanks to all of the Harry Norman family for their partnership to serve our community," said President of the Community Foundation for Greater Atlanta, Frank Fernandez. "In two years, the Harry Norman family has doubled its grants to the region, and engaged in our COVID-19 Fund, raising more than $11K through its June 6 #Move4ATL initiative. The Harry Norman team demonstrates its commitment to the region --- walking their talk. We thank them, as they serve as a model for what corporations and families can do together to serve the community."
Photography courtesy to Marietta Talks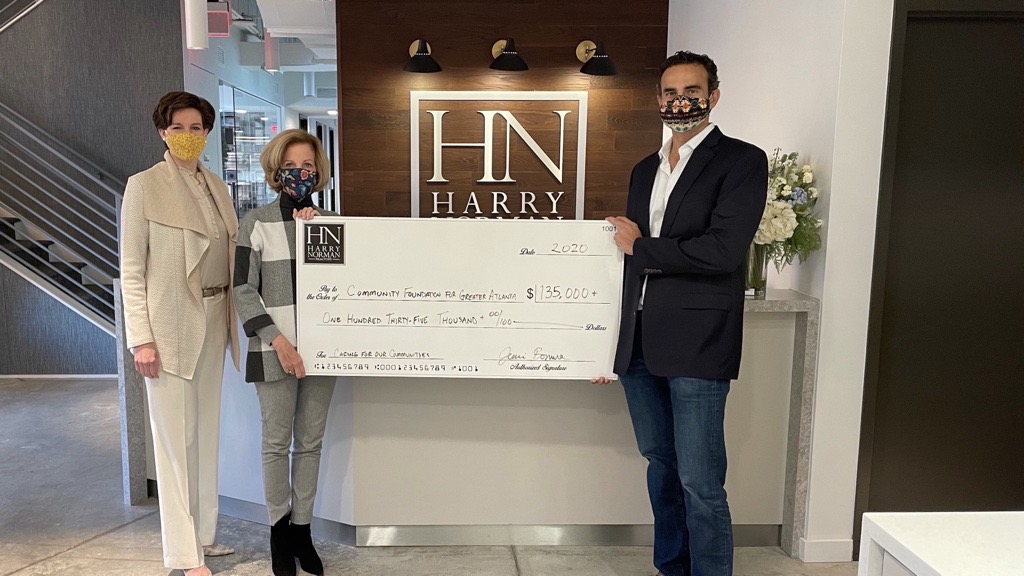 Like this post? You might also like these: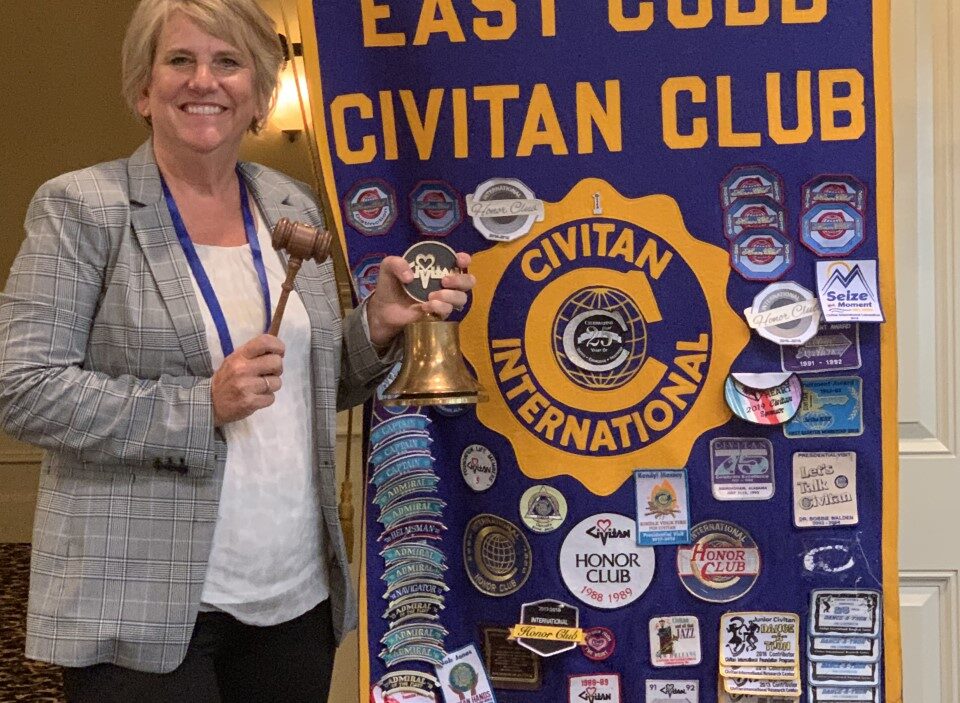 Staff Reports On Oct. 1, Lee Ann Sherry took the reins as the 2020-21 President of the East ...
Read More

→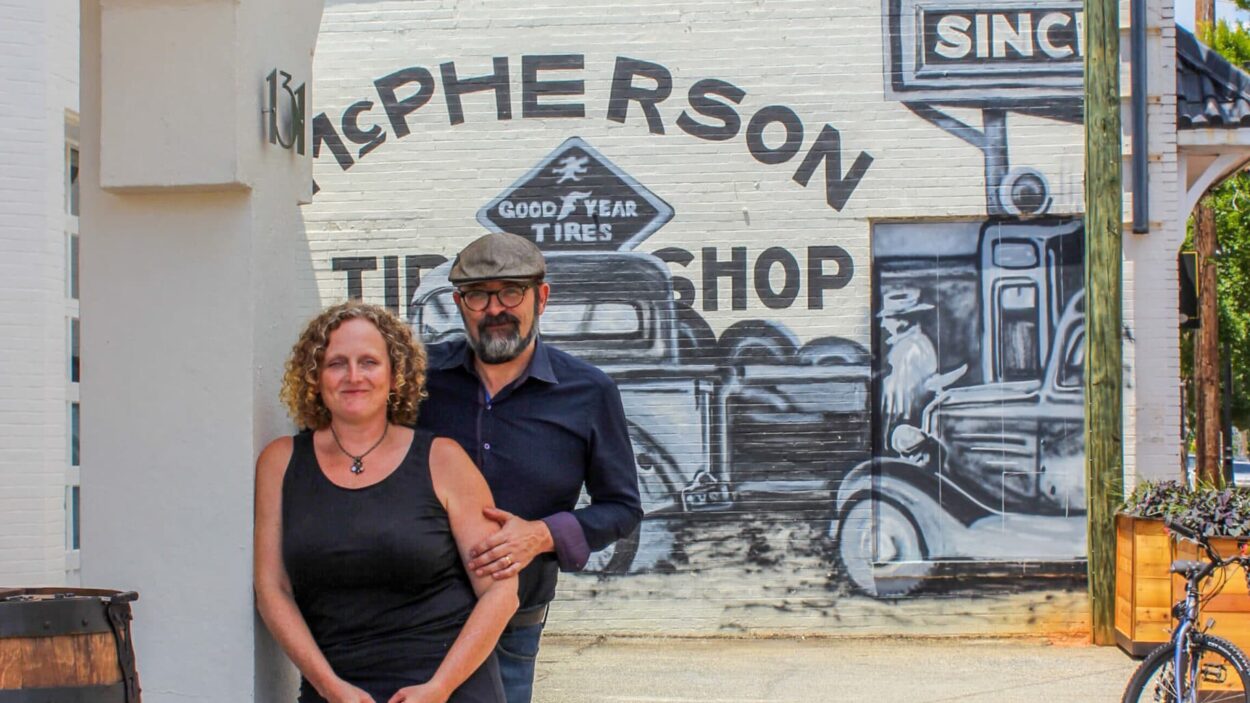 The secret is out. Lara and Ted Ferreira breathe new life into the historic property now known ...
Read More

→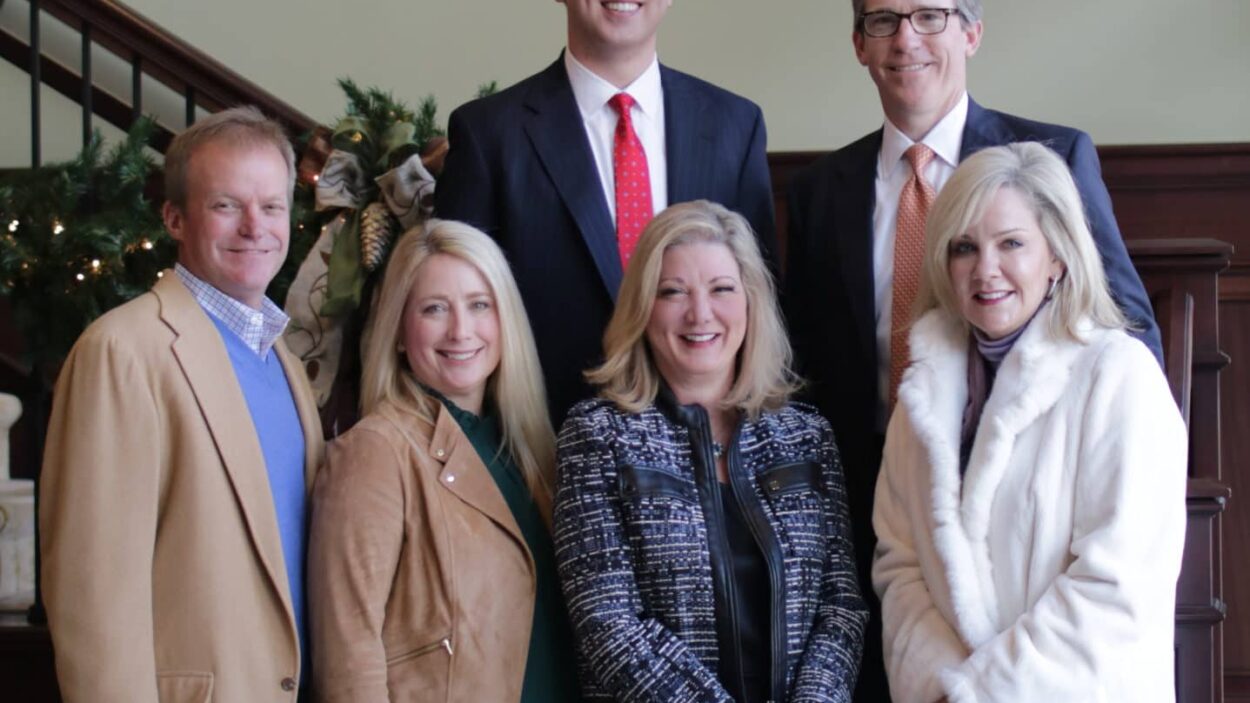 Marietta grieved a significant loss when attorney, John Moore, died November 2018, but his legacy lives on. His ...
Read More

→