The wedding of Catherine Brevard Ward and Peyton Jay Wilbanks on Sept. 12 was picture perfect. The couple wed at sunset on the bluff at Infinity-Event Venue in Section, AL. All the festivities were all outside overlooking the breathtaking scenic views of the Tennessee River and Lake Guntersville.
Brevard and Peyton have been friends since high school. They reconnected on a double date that Brevard said was not "a date." On the way home that evening, the couple took a detour to Little River Falls in Dekalb County, AL. A few years later, Brevard and Peyton would return to the falls where he would propose.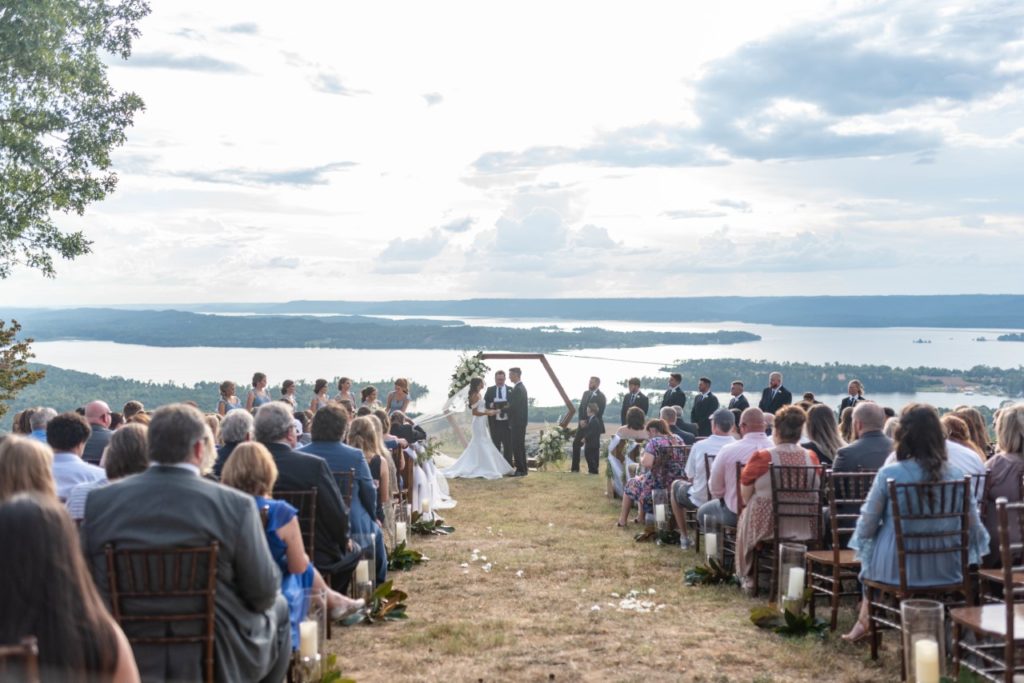 Peyton made a stunning bride in a gown created of luxurious Mikado silk fabric that showed off her beautiful figure. It featured a high-peak neckline and a narrow center plunge with off the shoulder straps. The dress had a trumpet train with covered buttons down the length. Bridesmaids wore dusty blue floor-length chiffon dresses with v-necklines and cascading ruffle straps that tied in the back. The flowers were primarily white hydrangeas and roses with eucalyptus serving as greenery.
A cocktail hour followed the ceremony along with reception that included spring mix salad with fruit, potato bar with homemade creamed potatoes and a variety of toppings, pork tenderloin stuffed with cream cheese and jalapenos wrapped in bacon, and tea biscuits. Guests enjoyed a three-layer tres leche bride's cake that featured different fruit between each layer. The groom's cake was, none other than, an Atlanta's Brave A with two layers of red velvet.
Three grandparents of the bride attended who are 90 or older. The groom's sister went into labor the Friday before the wedding, so the bride and groom became husband and wife, and aunt and uncle within 24 hours.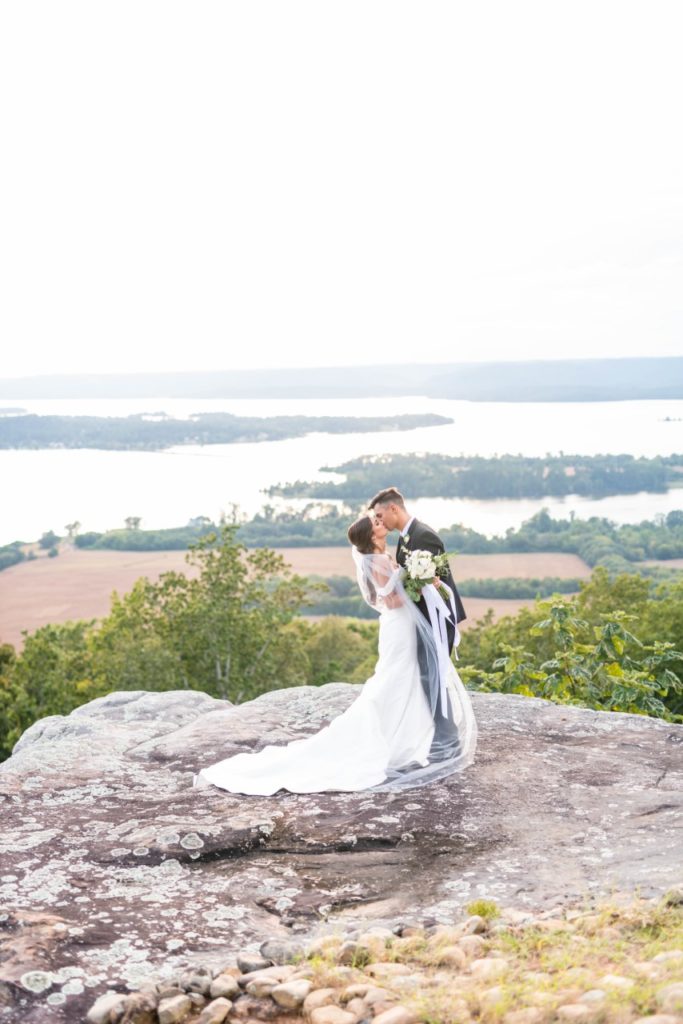 The day before the wedding, the bride and her bridesmaids enjoyed a luncheon hosted by her grandmother, Liz Brevard of Mobile, AL and her aunt, Adair Debardeleben of Birmingham, AL, at the main house of the Infinity-Event Venue.
The large Ward family held base camp for the weekend at the Barnwood Lodge located in Langston, AL on Lake Guntersville. Brunches were served on Saturday and Sunday for family and out of town guests hosted by Pendy and Tim Ward, Tiffany and Tom Ward of Suwannee, GA and Sheila and Tommy Goode of Dunwoody, GA. The Barnwood Lodge property features a main house that consists of two fully restored log cabins circa 1800 and a detached bunk/guest house. Barnwood Lodge was featured on the hit DIY Network show, Barnwood Builders as part of Season 3, Episode 7.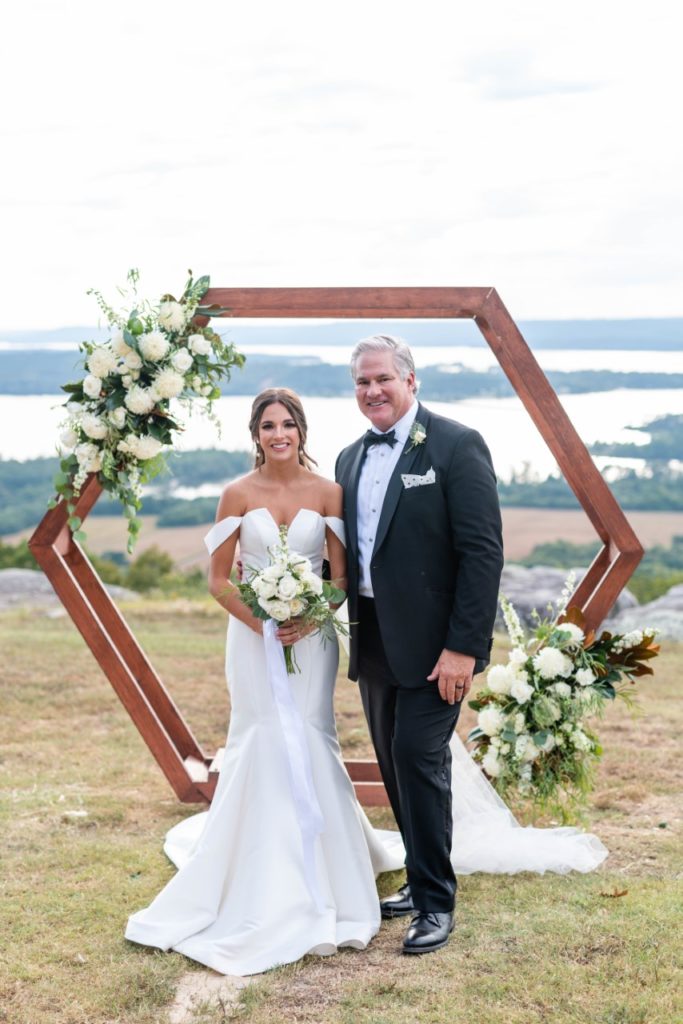 Due to travel restrictions, the couple postponed their honeymoon to Punta Cana, Dominican Republic. However, they enjoyed some rest and relaxation at Pendy Ward's family home at Lake Burton.
The bride is the daughter of Timothy David Ward, married to Pendy Goode Lintner Ward, of Marietta. The bride's mother, Ann Brevard Chisenhall, is married to Robert Cleveland Chisenhall III of Fort Payne, AL. The groom is the son of Gary Don Wilbanks of Fyffe, AL. His mother, Patricia Nix Ellis, is married to Lamar Ellis of Rainsville, AL.
The couple will live in Dekalb County, AL
Photography courtesy of Hannah Terry Photography, Hartselle, AL.
Like this post? You might also like these: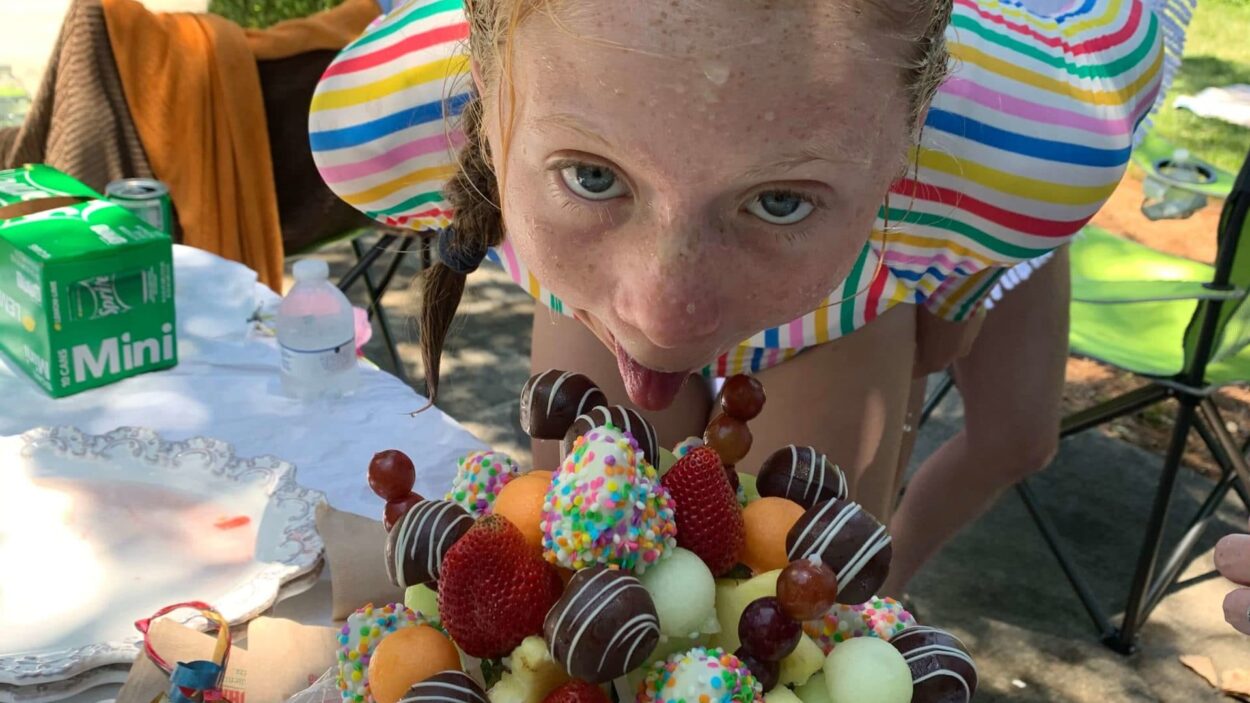 On a sunny June 11 day, Josie Masterson celebrated her 12th birthday with double the fun--the morning with ...
Read More

→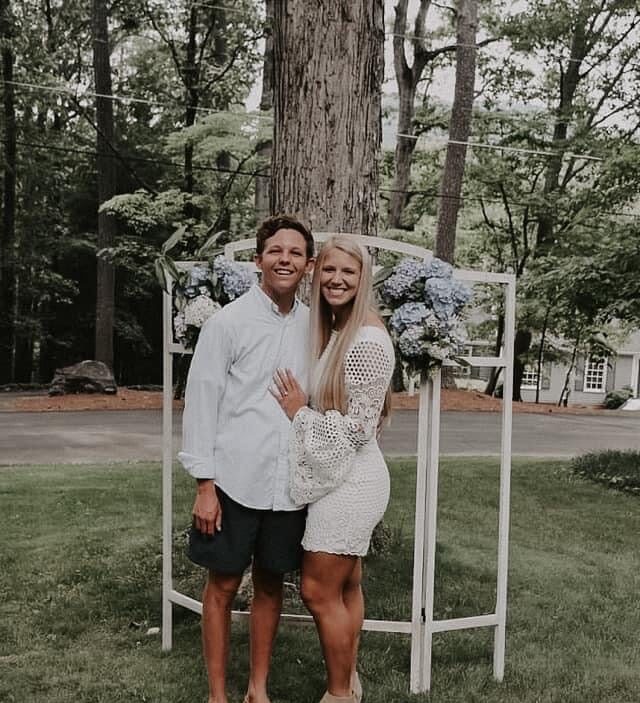 The wedding parties must go on! Covid-19 has cancelled or postponed so many gatherings—vacations, school, graduations, and ...
Read More

→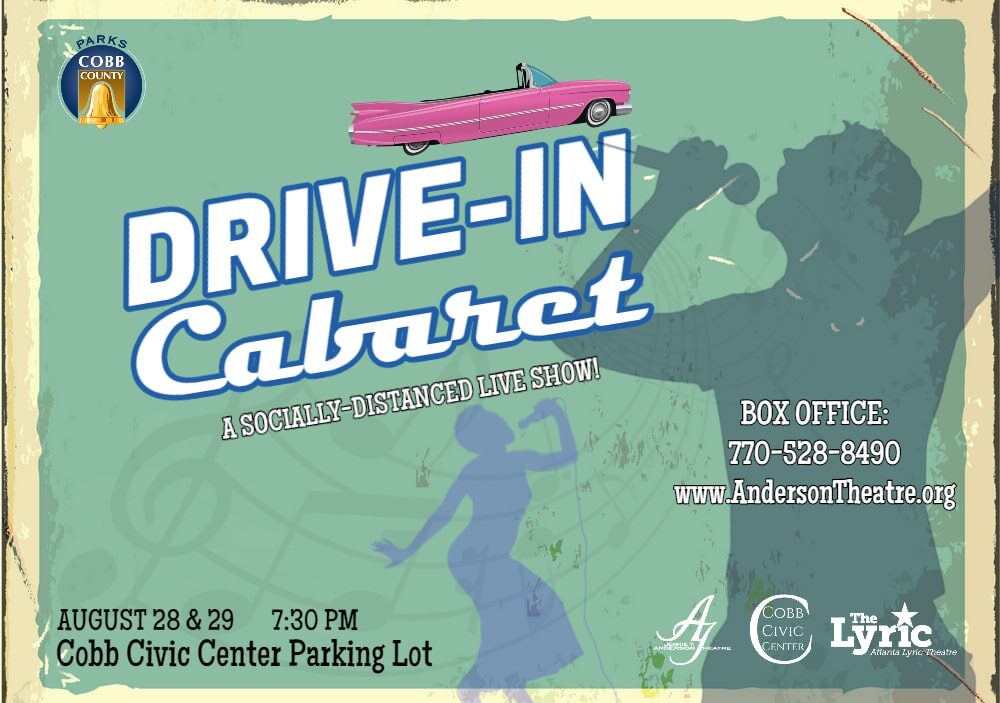 You can't quarantine creativity. In collaboration with the Atlanta Lyric Theatre, Jennie T. Anderson Theatre announced their first-ever ...
Read More

→