Elizabeth Weaver, Owner and Chef of Elizabeth's Edibles Personal Chef Services shared a recipe we thought would get your taste buds watering.
"Dick (my husbad) and I really enjoy a great biscuit with a yummy sausage gravy. We seek places that claim to have the best biscuits and gravy. I enjoy sampling, especially when I can talk to the cook or chef to find out their personal secret to their wonderful gravy. You want a sausage gravy with a little peppery taste, not floury, that is super creamy and thick. I believe many people share this love. I wanted a way to give large groups of people all of those flavors without having to figure out a way to keep the gravy warm. This casserole hits all the marks," Weaver said.
1 pound breakfast sausage
1/2 small onion, diced
1 stick of butter
1/2 cup all-purpose flour
1 1/2 cups milk
1 teaspoon pepper
12 ounces of buttermilk biscuit dough
6 eggs
1 cup cheese, shredded
1/2 cup milk
salt and pepper to taste
Preheat your oven to 350 degrees. Grease a 9 x 13 casserole pan.
Brown the sausage and onions in skillet. Onions are an important part of a good sausage gravy.
Now you are going to create a roux for this dish. Add butter to coat the sausage and onions. Once the butter has melted, add the flour and stir for about 2 minutes. It takes a bit of time for this mixture to cook to allow the flour taste to be cooked out.
Add pepper and stir. Switch to a whisk. Slowly add in the milk and let the gravy thicken. Now you could stop right here and place this mixture on toast or a biscuit, and be very happy. I encourage you to continue.
Cut biscuit dough into 1" pieces, and line the bottom of the buttered pan.
Layer shredded cheese over the biscuits.
Whisk together the eggs and milk. Add the additional salt and pepper and pour over the casserole.
Pour the sausage gravy over the entire mixture.
Bake for 35-45 minutes, or until eggs and biscuits are cooked through.
Serve warm (leftovers are excellent too!).
"Isn't it amazing how the sight and smell of a single item can flood your memory with thoughts of your childhood. I went decades without making and having these cookies. My first bite took me straight back to my childhood in the happiest of ways. My Mom learned to make these while my Dad was in college. She made them for my Grandmother Hodges as well and she fell in love with them. I remember having them often. They have a smooth center, a crunch outside and this great cherry in the center. They make me smile," Weaver said.
Photography courtesy to Marietta Talks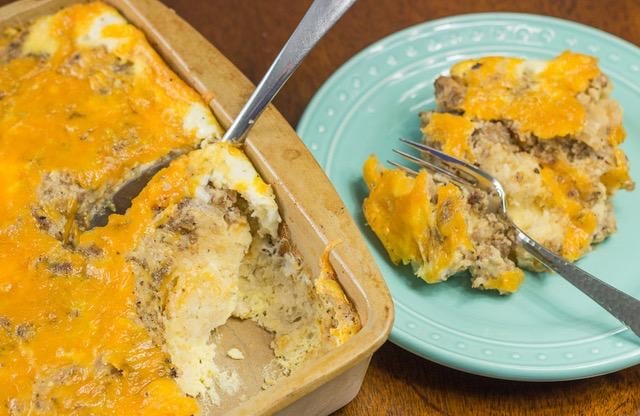 Like this post? You might also like these: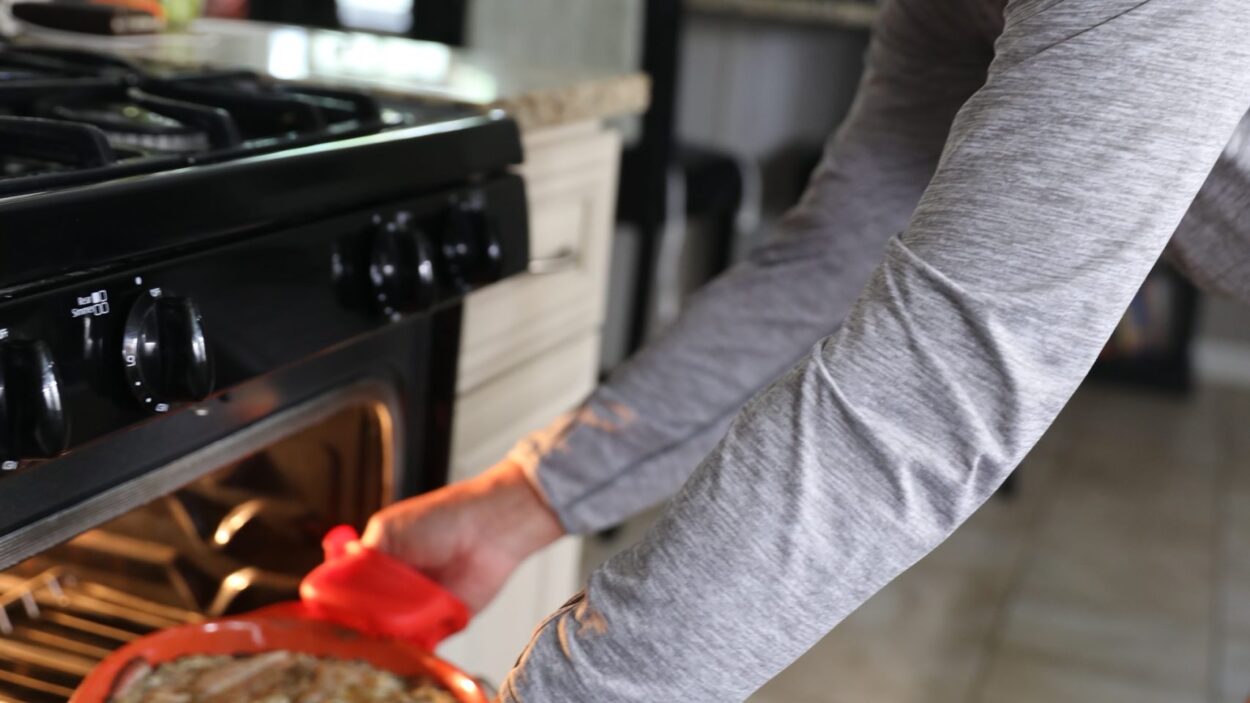 Marietta residents Amy and Brad Slade recently cooked Baked Chicken with Bacon Bottom and Wild Rice from Joanna ...
Read More

→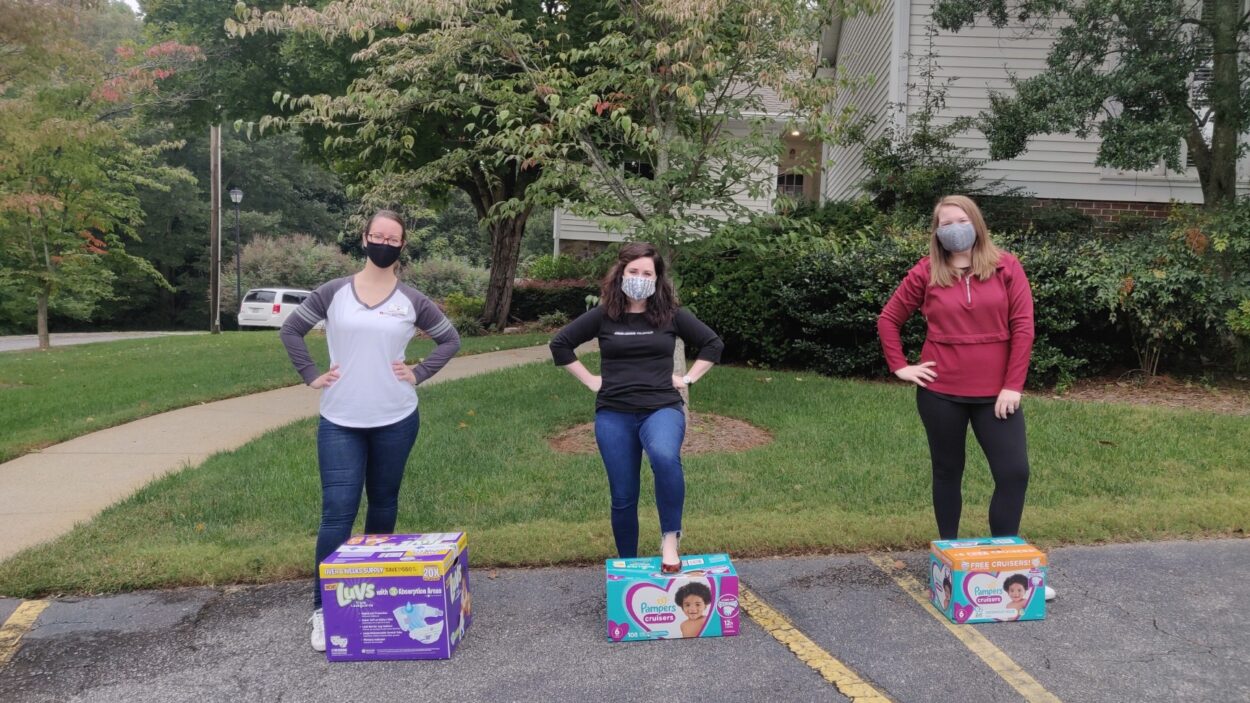 Staff Reports Members of the Junior League of Cobb-Marietta can't be stopped—won't be stopped—when it comes to supporting ...
Read More

→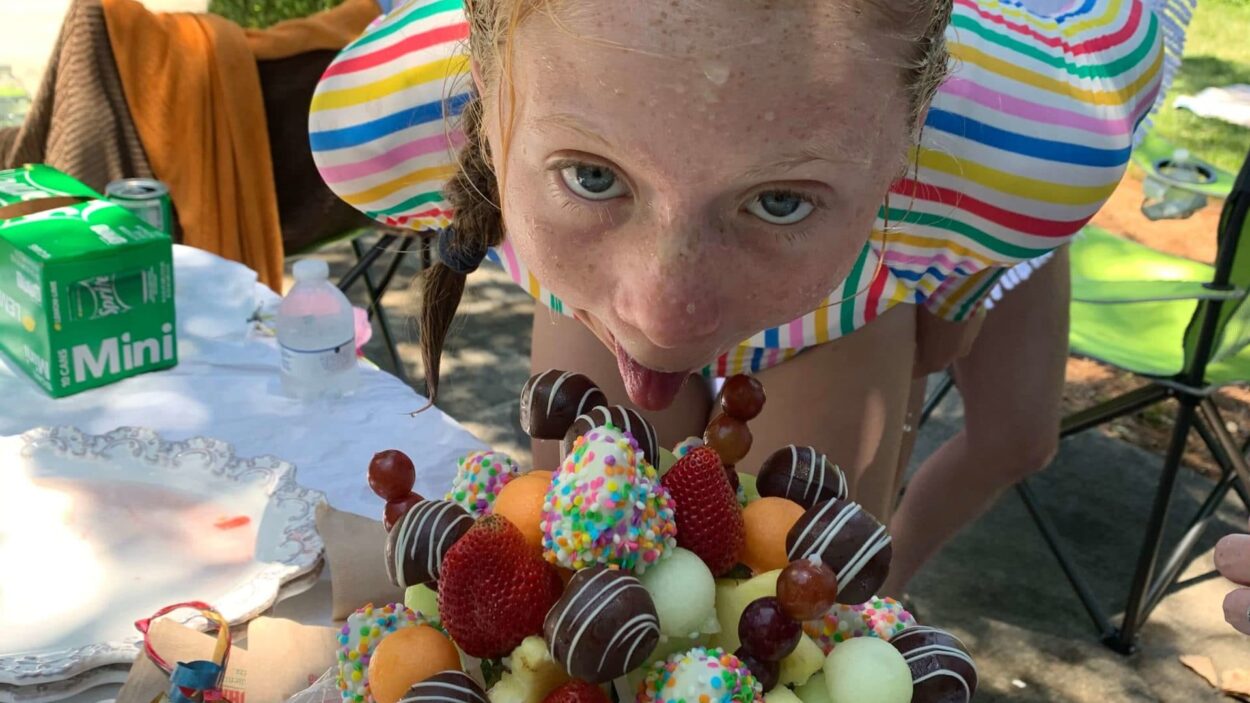 On a sunny June 11 day, Josie Masterson celebrated her 12th birthday with double the fun--the morning with ...
Read More

→