Talented 18-year-old Sydney Robinson turned her love of painting into a contemporary artistic outlet. The Marietta High School senior paints vinyl records. She recently took the time to share with Marietta Talks.   
What is your interest in art? My mom's side of the family is very interested in art and they're all so creative. They're definitely big influences in my life. Ever since I was little, I've loved art classes in school. I was always drawing or coloring something. At Marietta, I took a few art electives and was president of the National Art Honors Society in my junior year, which was an incredible experience. I've always wanted to make a career out of the arts, and I hope to pursue a degree in graphic design at whatever college I end up attending.
How did you get the idea for vinyl? I saw the idea to paint on vinyl records on Pinterest, from which all blessings flow. I had just gotten into painting at the time, and canvases intimidated me—they were so expensive. What if I messed up? I would waste an entire canvas! Also, I love music and have my own vinyl collection at home, so that also served as inspiration. Don't worry. I didn't paint any of my own records. I'll paint the records to hang up in my own room, or I'll sell them through Instagram, or give them as gifts.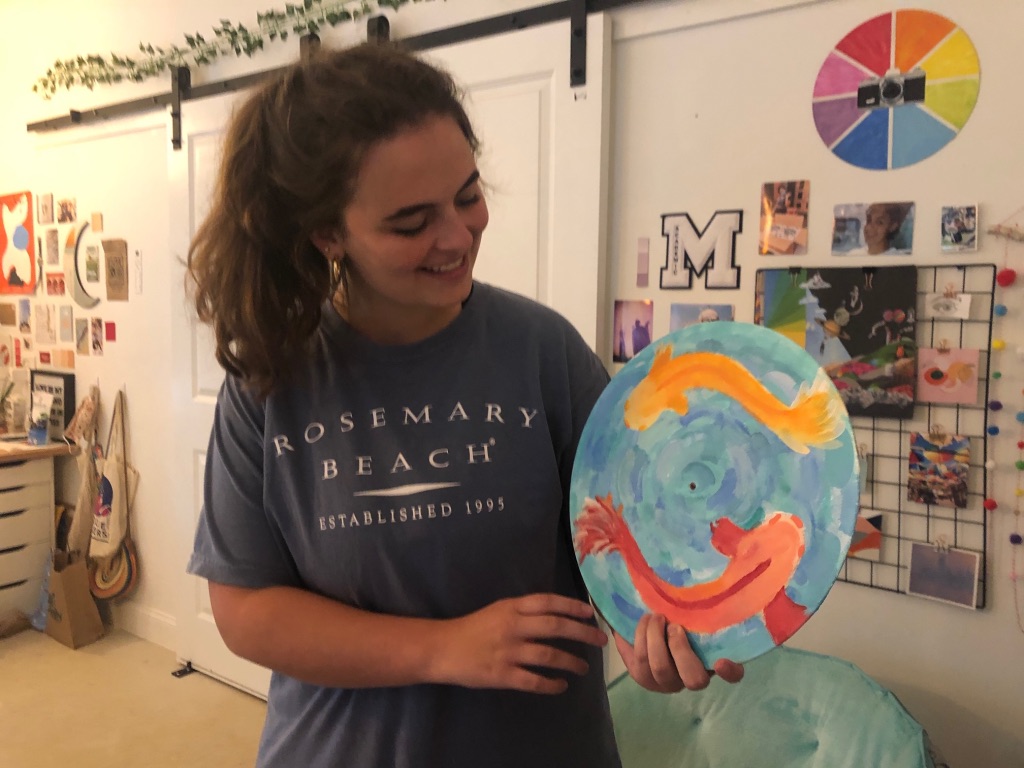 Where do you buy the vinyls and typically how much do you spend on them? A friend told me that a lot of vintage thrift shops have inexpensive vinyls, so I check there often. My go-to vinyl record story is 2nd and Charles. I raid their 60 cent record crate at least once a month and paint on those. It's a great deal. I can buy 10 records for around seven dollars!
Tell me the process for creating the vinyl art. The process honestly depends on the design. I generally start by painting a few layers of white to make the colors pop against the black record, and then I'll sketch with a pencil and start painting the design. I always use acrylic paint. It's great because it dries so fast and the colors are so bright and fun.
What types of pictures are you creating? I don't have a particular art style that I always use. I generally paint whatever my clients ask for. I've painted sunsets, cartoon characters, koi fish, logos, one-line abstract faces, and so much more. I'm most excited to paint butterflies and outer space scenes. I've also recreated Van Gogh's Starry Night and Hokusai's "Great Wave off Kanagawa" a few times and they're always my favorites.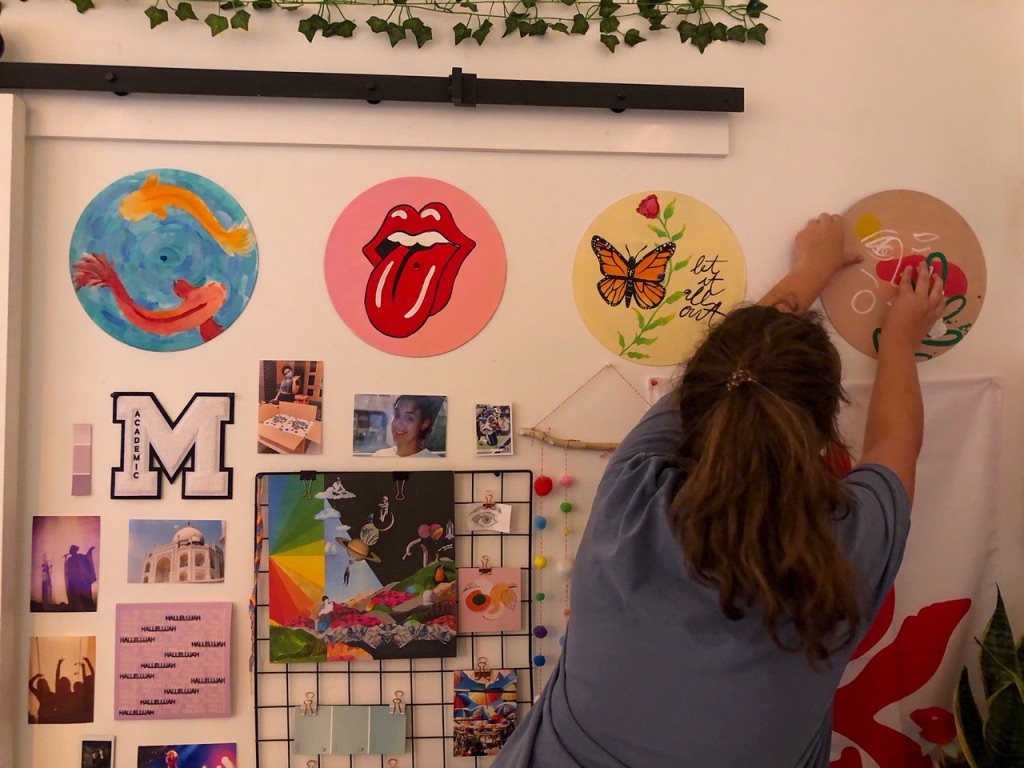 Why do you enjoy doing this? I love painting vinyl records because they make people happy. People will come over to my house and ooh and aah over the walls, and they ask so many questions. I'll paint vinyls for my friends who go to college and they'll send me pictures of my art in their dorm rooms. It makes me so happy that they love it as much as I do. Painting vinyl records is my favorite thing to do with my friends. I'll bring all my paints and a picnic blanket to the Battlefields and we'll talk and laugh and watch the sunset and paint the whole time. It brings me closer to them.
Why do you enjoy art and creating? Art is so deeply ingrained in me. Painting is by far my favorite medium to use. I love the way the paint smells and feels while gliding across the record, I love the colors mixing together on my palette, and I love losing myself to my art for hours at a time. It's how I process emotions. Art is an escape, yet it simultaneously grounds me as nothing else can. I love it.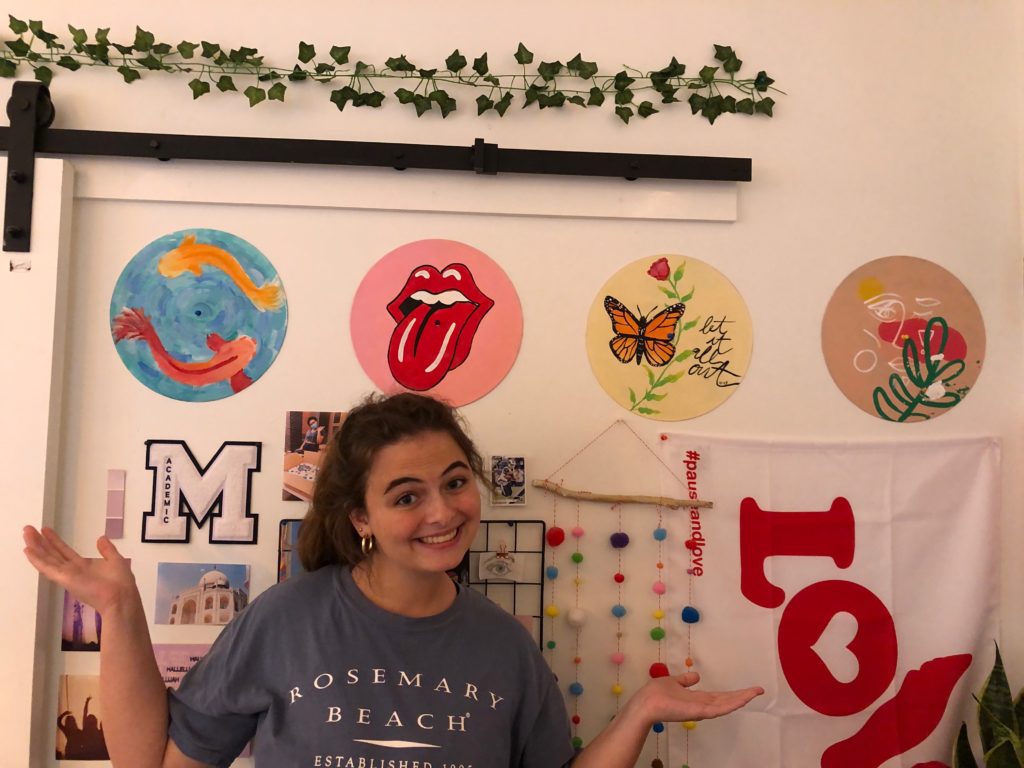 Sydney is the daughter of Mandy and Dr. Bryan Robinson. She has one brother, James, and a sister, Meg who photographs for Marietta Talks. 
Photography by Meg Robinson.
Did you enjoy this story? Do you know someone who has a special talent that would interest our readers? We would love to hear from you!
Like this post? You might also like these: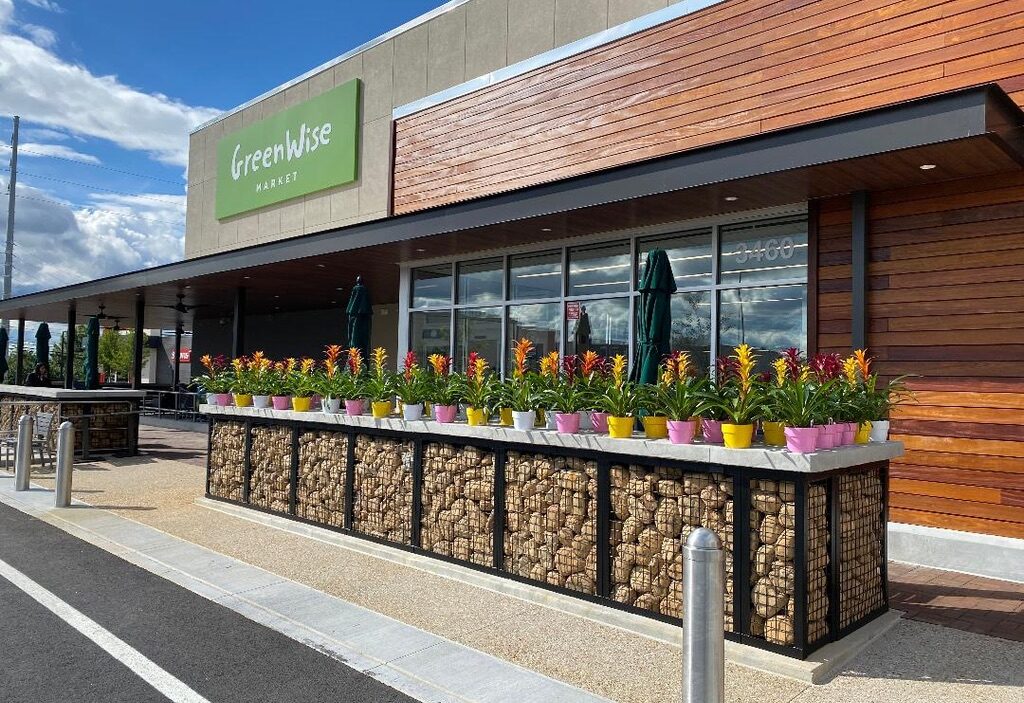 Staff Reports Get ready for n new shopping experience Marietta! Today, GreenWise Market opened its first store in ...
Read More

→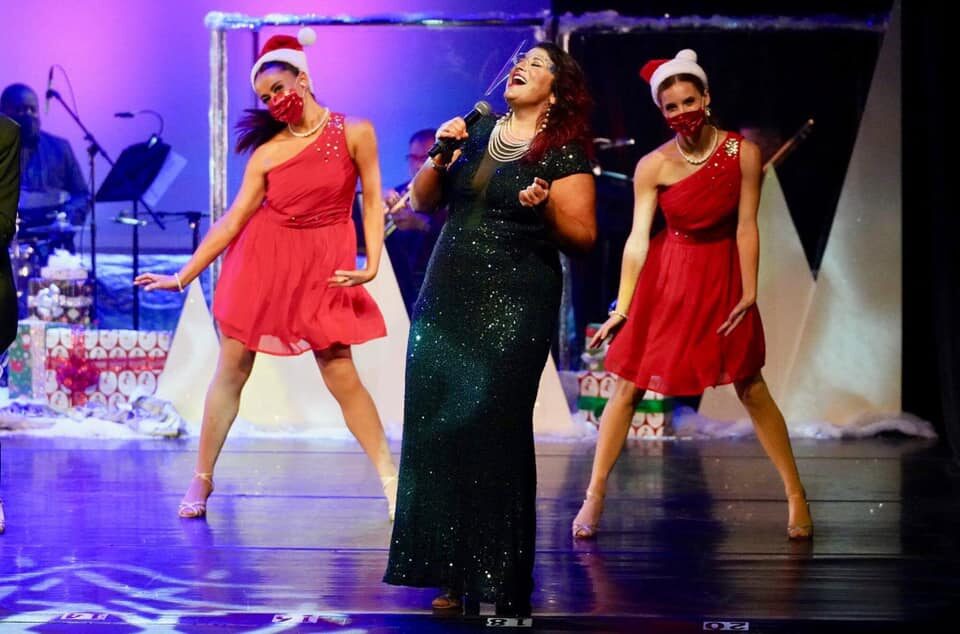 Even though most of us are literally Home for the Holidays this year, the enchantment of the season ...
Read More

→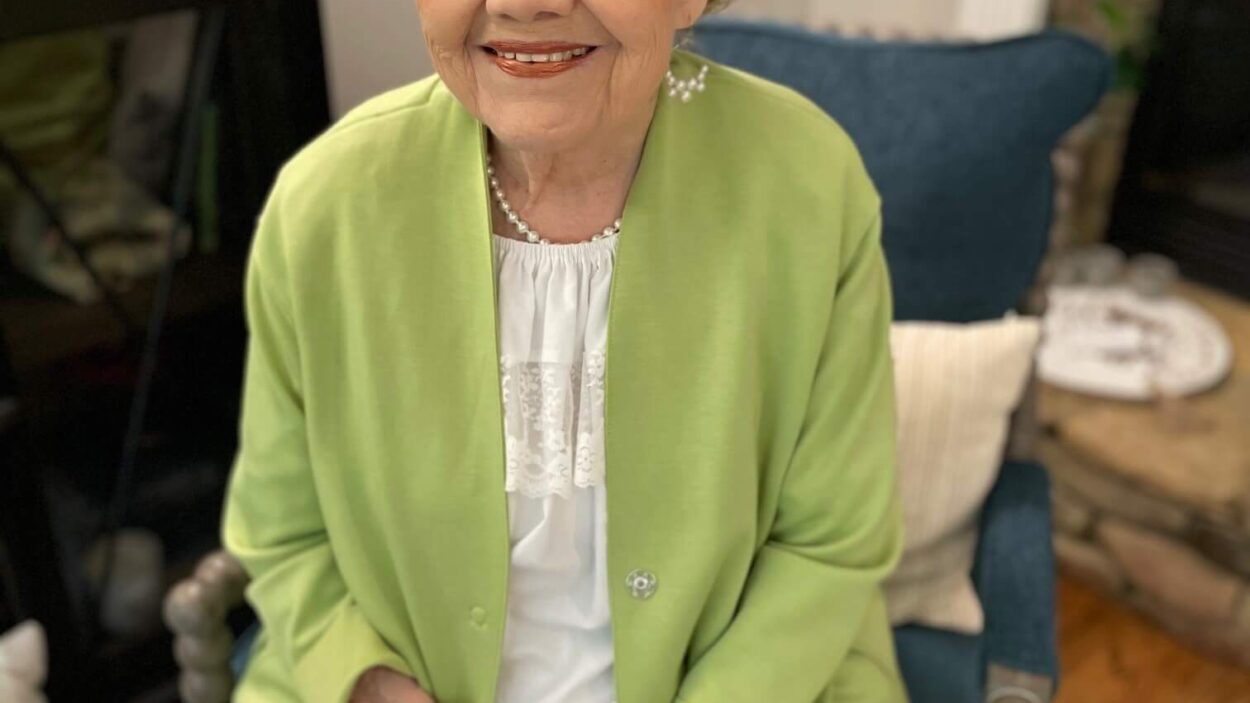 Amazing. Loving. Kind. Hardworking. Giving. Gracious. These are but a few words to describe 96-year old Sarah Clementine ...
Read More

→