The Atlanta Petanque League builds community by bringing people together to play a sport of boules that originated in Provence, France in 1910. Players play their balls toward a small target ball known as the "cochonnet" (French for "piglet").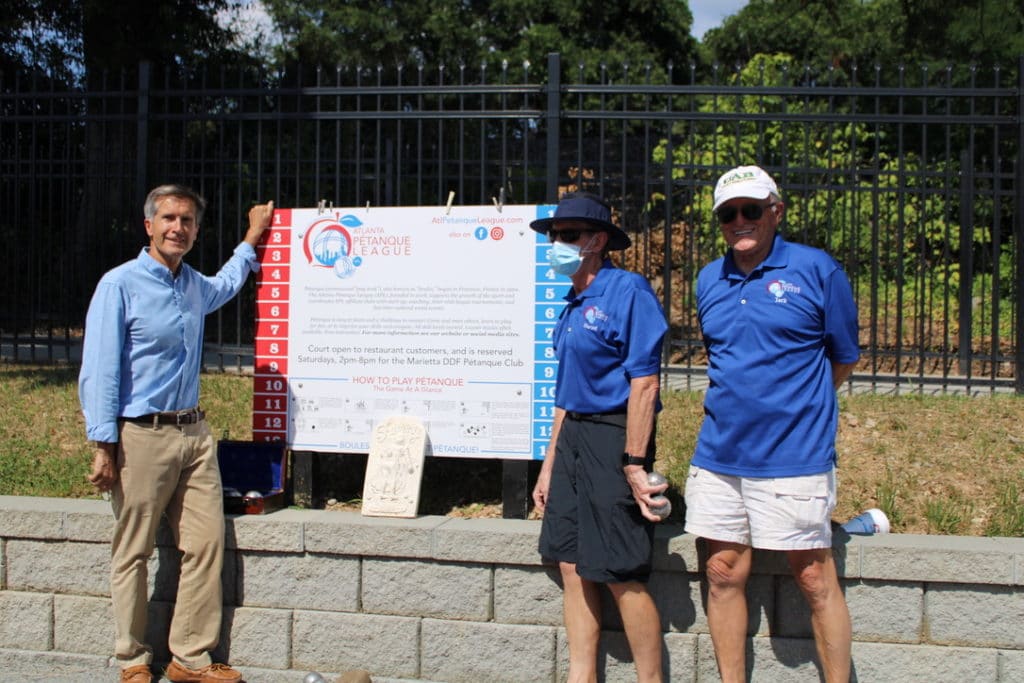 "Petanque (pronounced 'pay-tonk') is a French game, a cousin of Bocce Ball," said Peter Gibson, an Englishman who lives in Roswell. He founded the Atlanta Petanque League.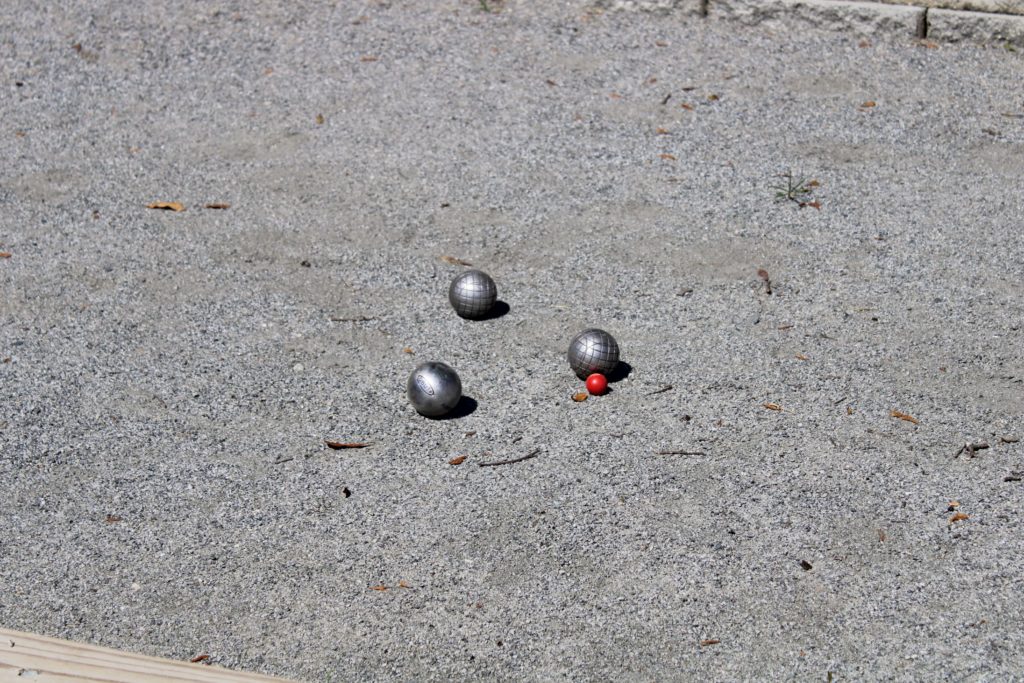 Three boules and the cochonnet
"Petanque is just so easy to learn. A challenge to master. It gives people at every level the ability to come in at any level and play at any level. Some are more competitive than others. Some just come for the social aspect. Some just come to play as it is and go with the flow," Gibson said.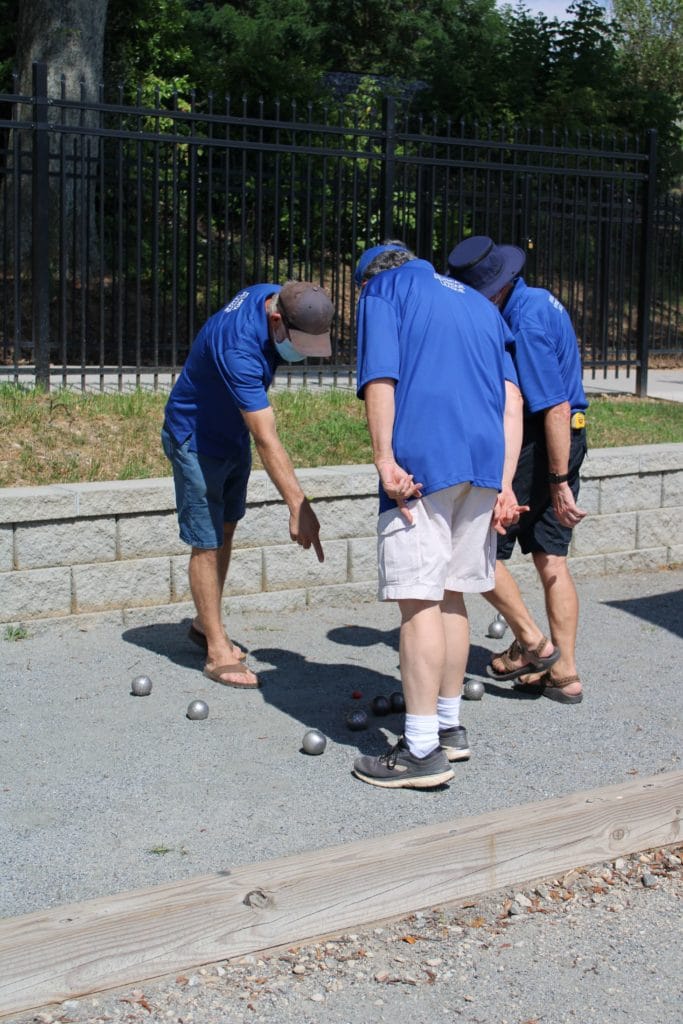 Petanque is not just for the French. "It's open to anybody. It's a very easy game to learn. We enjoy each other's company. We socialize during and afterward. With guidelines, these days, of course," Gibson said.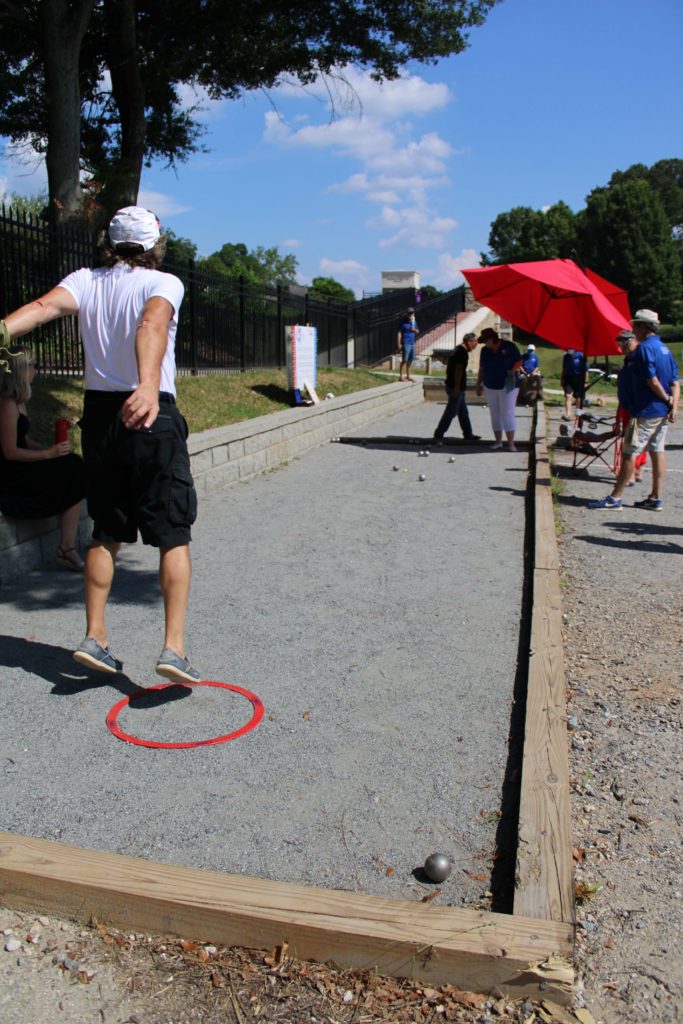 Gibson became interested in Petanque when he attended a Petanque party in the backyard of a friend in Marietta. "We used to go over a few times a year and play," Gibson said.
The group discovered an annual Petanque tournament in Amelia Island. "We had this impromptu desire to go. Most of us got promptly slaughtered by the professionals. By people who play every day," Gibson said.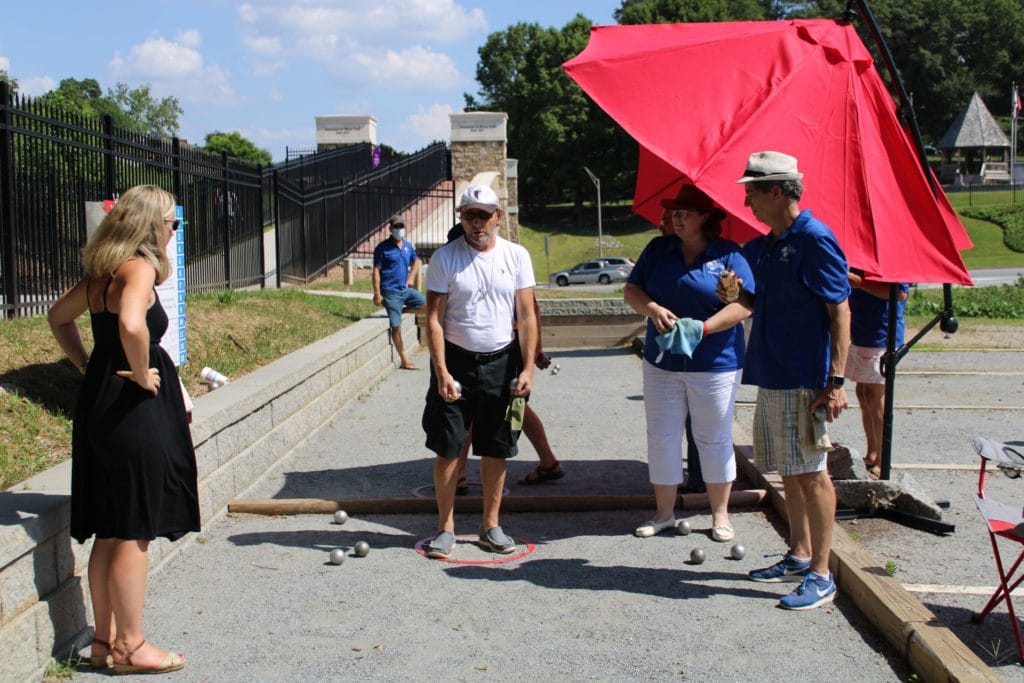 "We didn't realize how big (Petanque) was. They were coming from all over the world (to the tournament). At that point, I said I was going to start a league. I took that on," Gibson said.
The group quickly multiplied. "Roswell Parks & Recreation gave us the use of their Bocce court. That's how we started," Gibson said.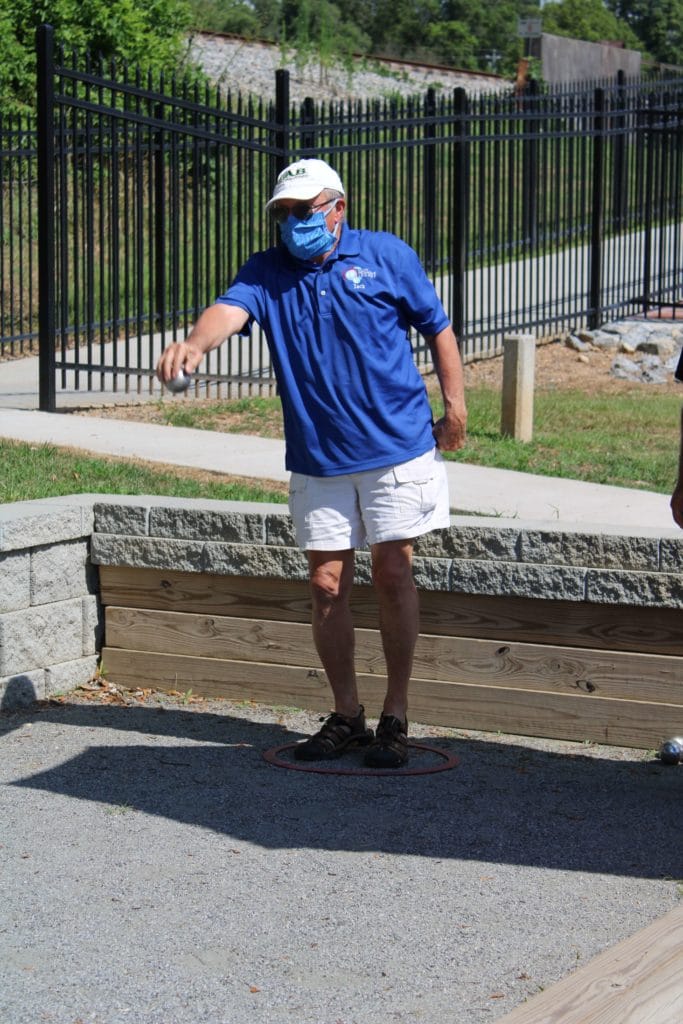 Gibson approached the owners of Douceur de France (277 South Marietta Pkwy SW, Marietta 30064) about putting a court behind the restaurant.
"Marietta is one of the most active clubs. (The venue) has a bathroom, restaurant, great location, good courts specifically designed for the game," Gibson said.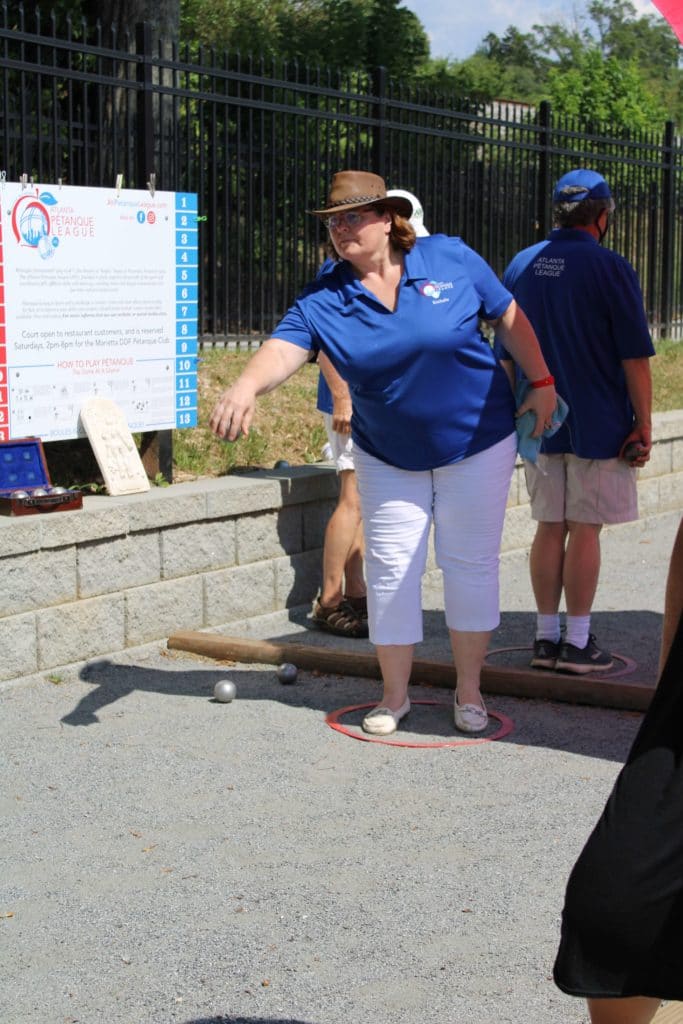 The Marietta DDF Club plays every Saturday from 2pm-6pm and Thursdays from 4pm-7pm at Douceur de France.
Petanque is about encouraging community. "A lot of it's the cultural mix. We've got French, Germans, Belgians, English. A lot of it's the cultural community exchange," Gibson said.
"Petanque is fun, and it's social. It's open to all ages. We're growing. It's a very hospitable, welcoming group. It's easy to play under these circumstances. It's outside. You're moving around. It's active," Gibson said.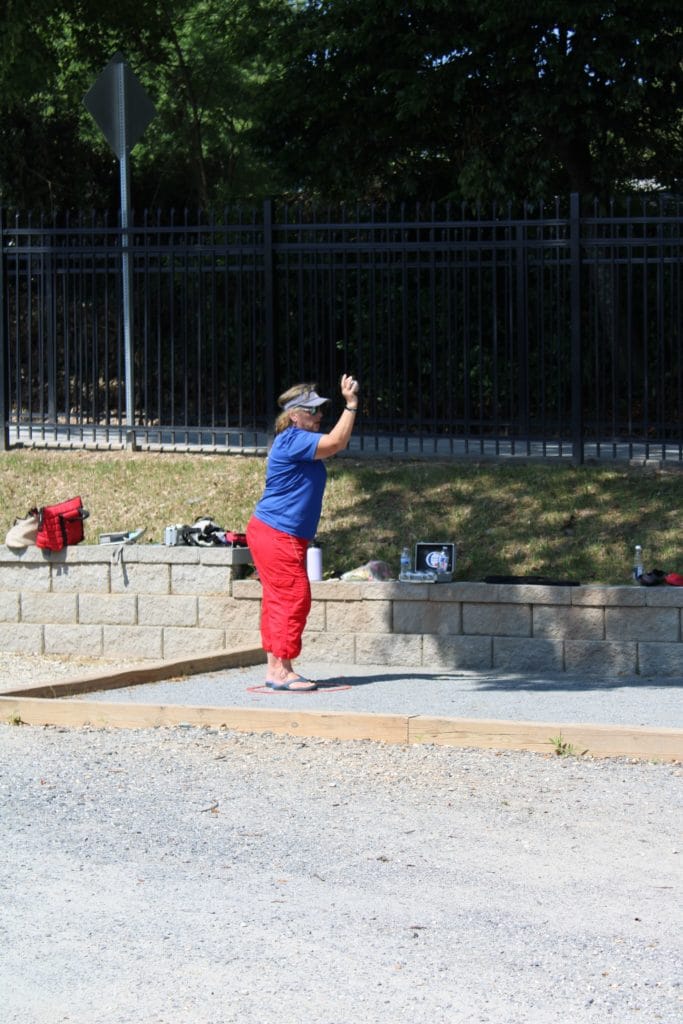 Roswell Petanque Club plays 1st and 3rd Saturday 10am to 12.30pm at 830 Grimes Bridge Road, Roswell Parks Recreation Center. (Courts are on the left as you enter). Sunday pick-up games/socials often happen. Hanover West Boules Club plays 2nd and 4th Saturday 10am to 12.30pm and Sundays 1:30pm to 4pm in the Buckhead area in a quiet cul-de-sac.
Learn more at https://atlpetanqueleague.com/. Contact: atlpetanqueleague@gmail.com.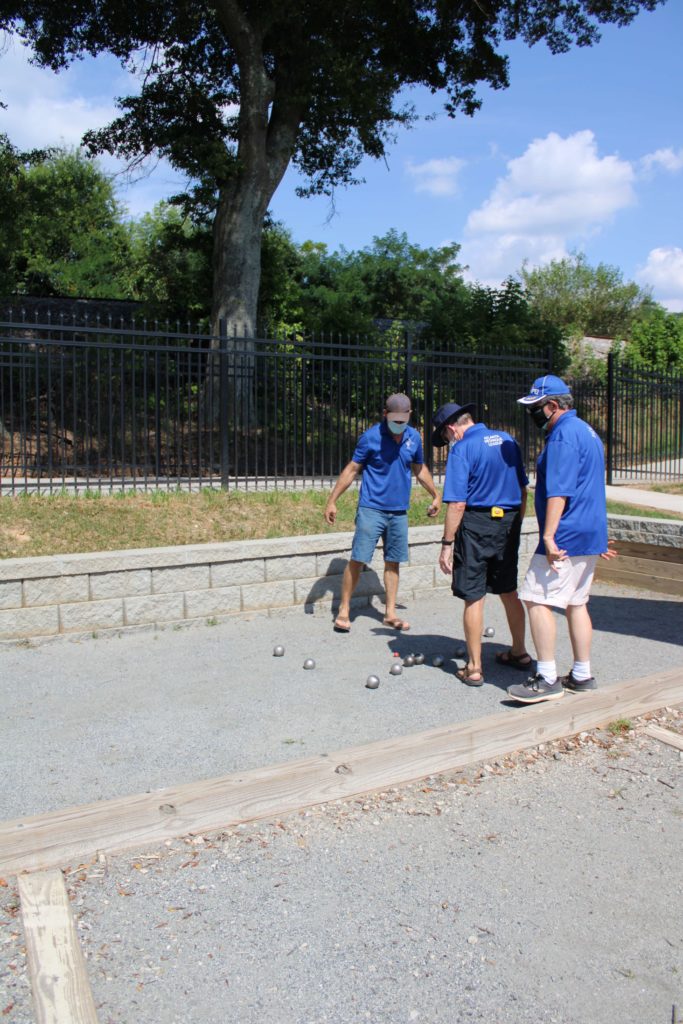 Like this post? You might also like these: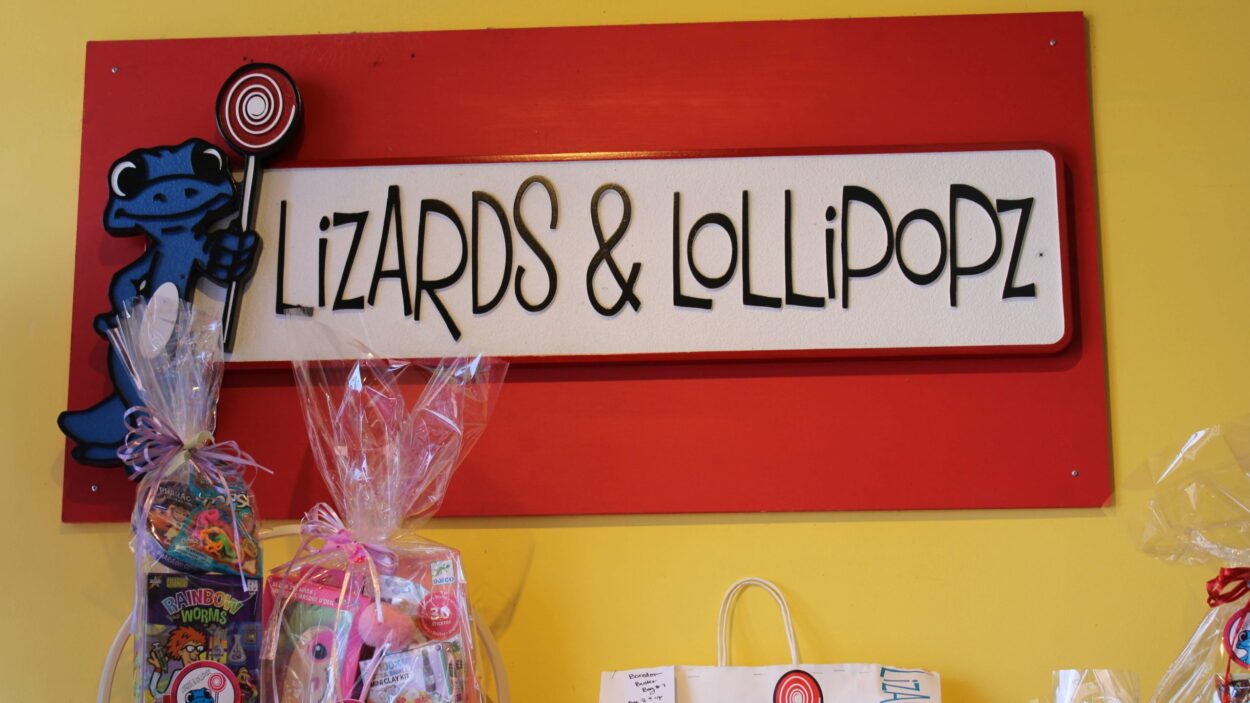 Looking for something special for the kiddos? You can find it at Lizards & Lollipopz (33 W Park ...
Read More

→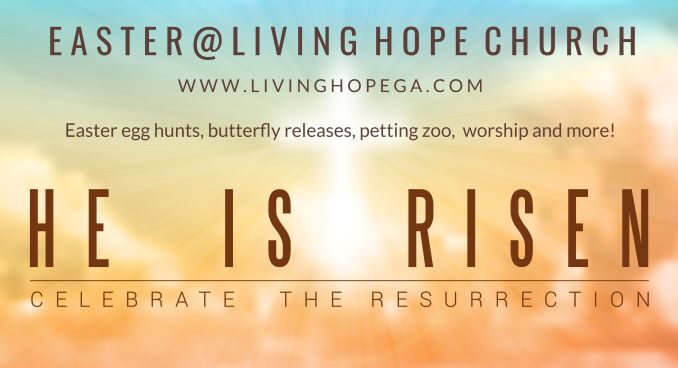 Living Hope Church invites the community to join in celebrating Easter with FREE OUTDOOR Easter Egg Hunts, Petting ...
Read More

→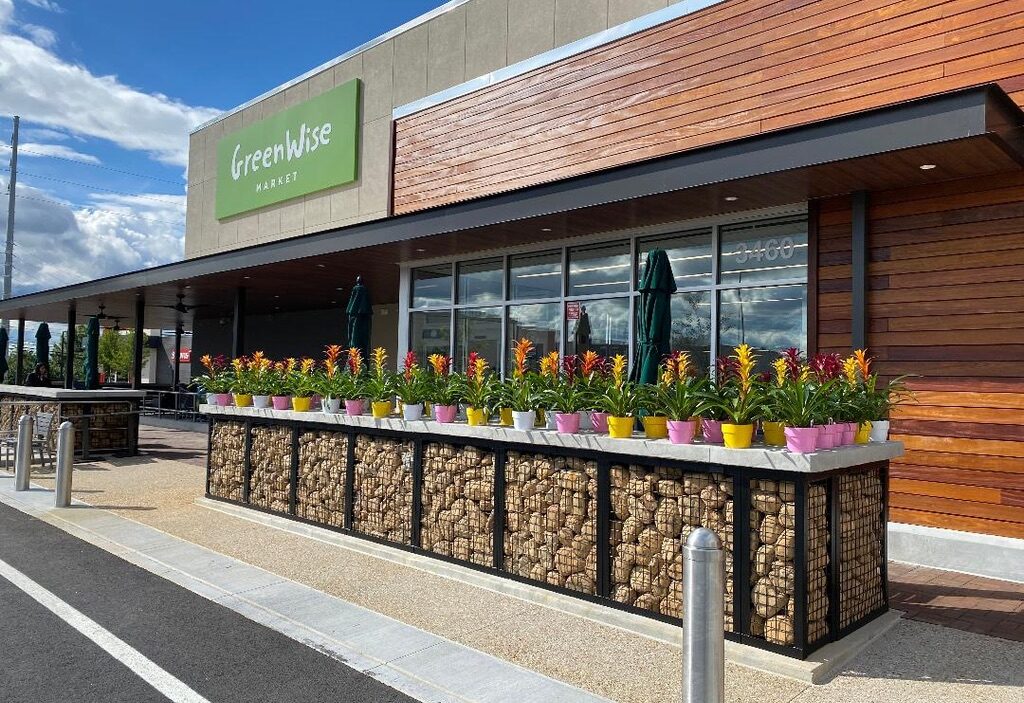 Staff Reports Get ready for n new shopping experience Marietta! Today, GreenWise Market opened its first store in ...
Read More

→