In her 5th grade yearbook, Claire Dunaway Cyr said she wanted to be an artist. The Marietta resident turned her lifelong passion into a career.
"Art balances me. When I go for a long time without doing something creative, I feel lost. I feel an emptiness," said Cyr, who is represented by dk Gallery on the Marietta Square, where examples of her art can be seen.
For the last several years, Cyr has focused on animals and cars as her subjects.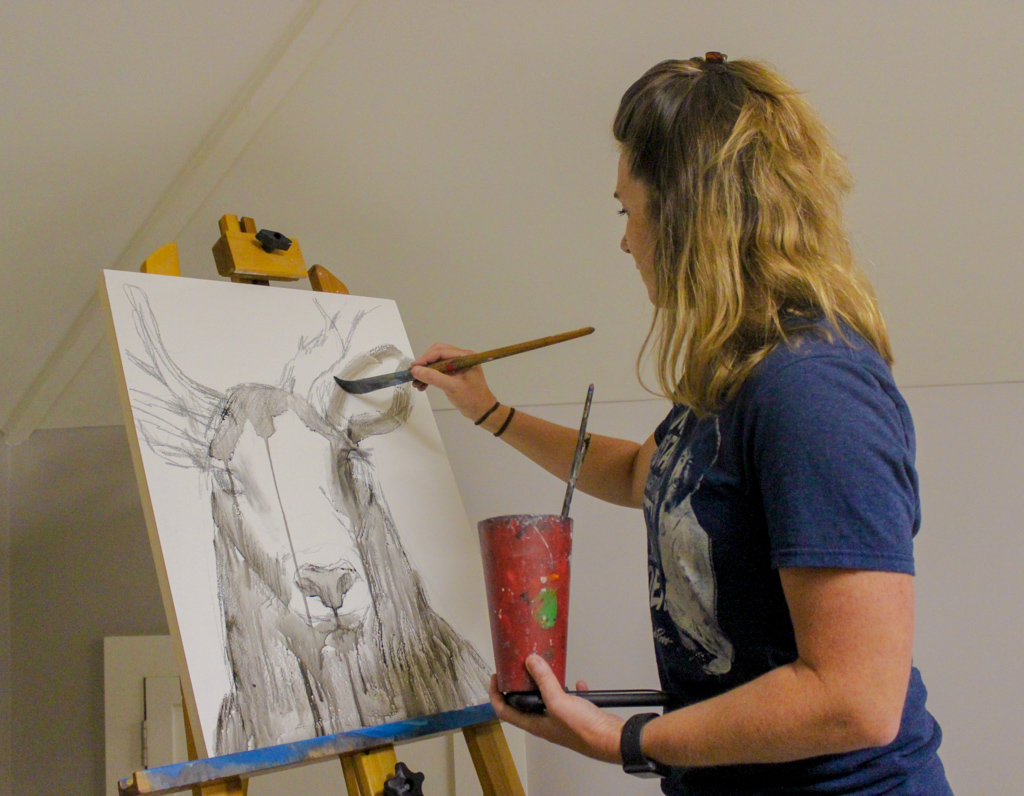 "I'm a very easily distracted artist. I'm passionate about a lot of things. Animals is one of the subjects. I've always been comfortable around animals. Sometimes more than people. I love just being outdoors. With the craziness and chaos in the world, I like solitude and escaping away into the woods for a hike. A lot of woodland creatures have become what I paint now," Cyr said.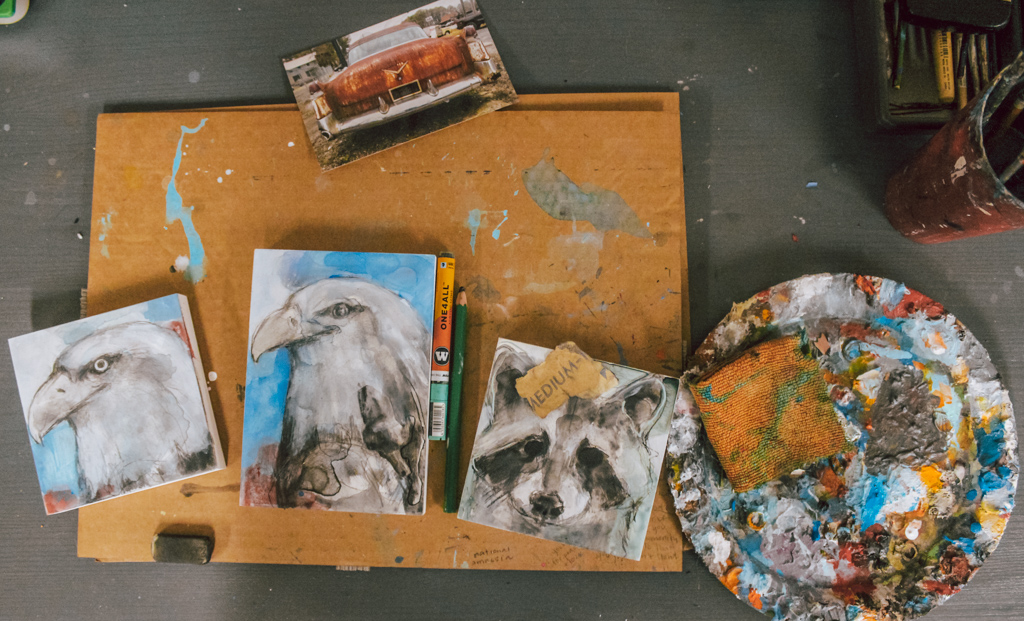 Her artwork often includes animals like deer, foxes, and bears. "When I paint (animals), I feel such a sense of peace and solitude and quiet and a kindred spirit, a quiet escape. I feel that when I'm painting the animals, and I hope that people feel that when they look at the animals. Just a quiet peace," Cyr said.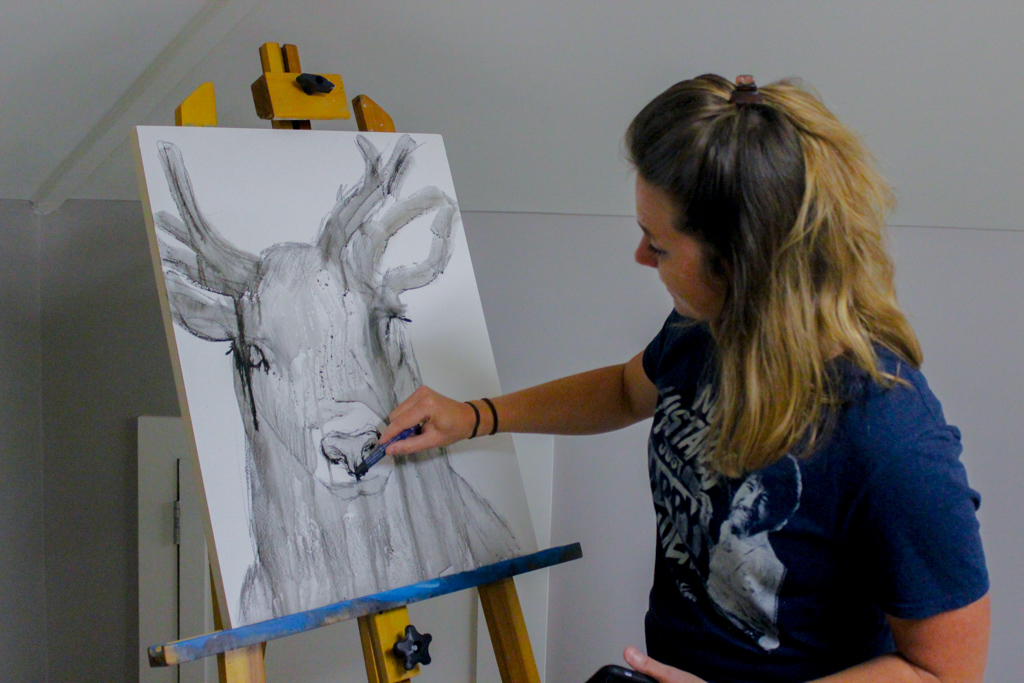 Cyr also loves history. "I can be a nostalgic person. I have a sadness about some of our generations that are passing on. I live through my family's stories," said Cyr, who is married to Jason Cyr. They have two children Savannah, age 6, and Tanner, age 4.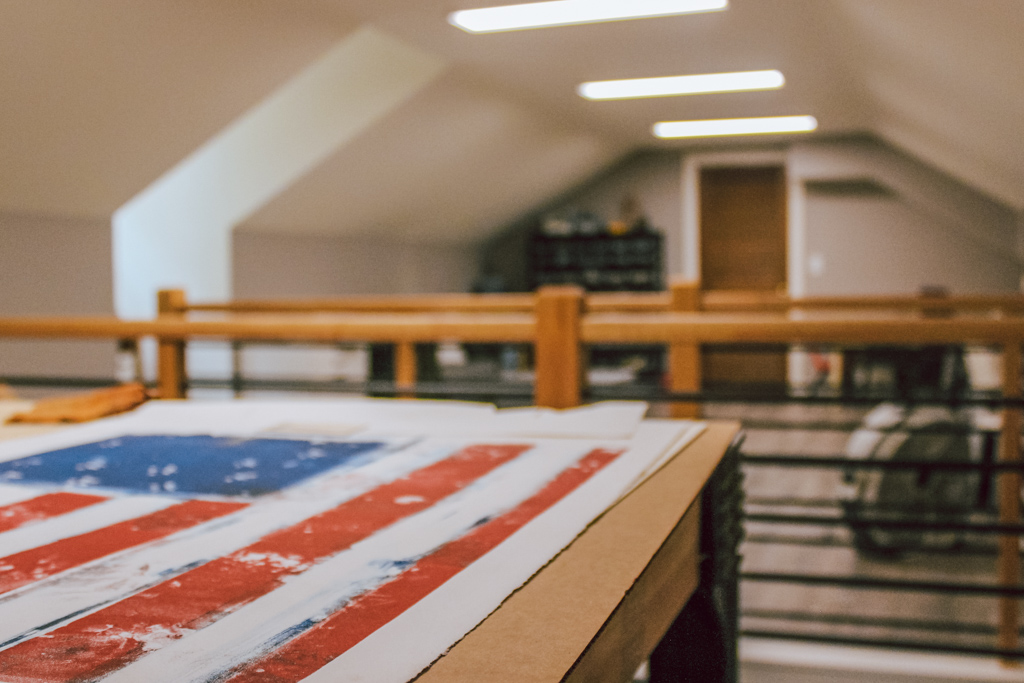 "For a long time, I painted old rusty cars with the textures and the layers. I feel like they have a story to tell. Those have become a part of my art as well. I feel like that those cars have stories to tell within those rusty layers," Cyr said.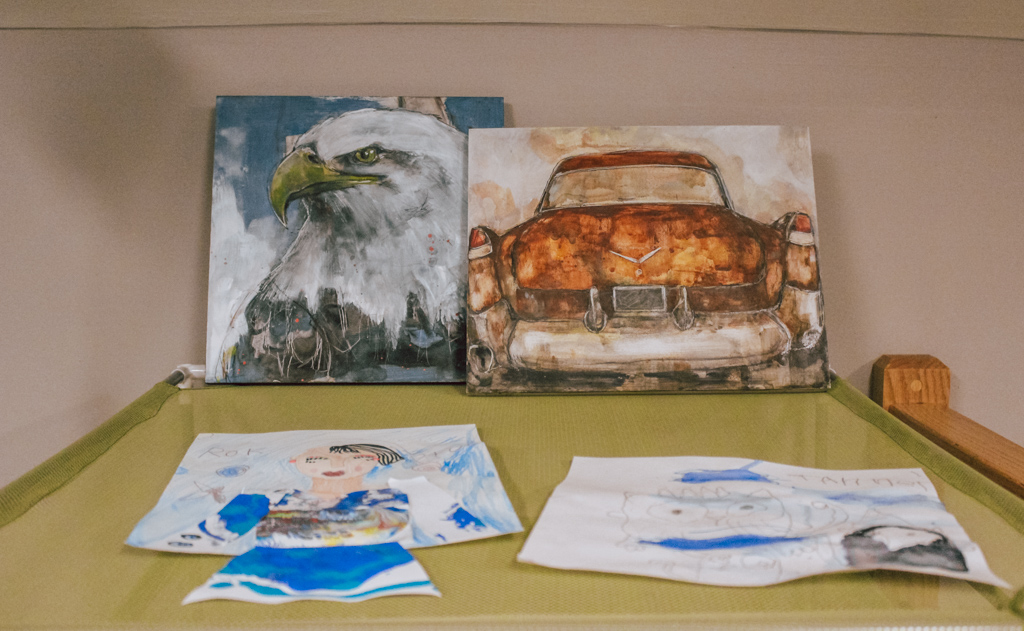 Cyr attended Presbyterian College, where she majored in Art and minored in English and Business Administration. In college, she focused on nude and figure drawings for which she is widely recognized.
A professor once told Dunaway, "Claire, you're just drawing with that paintbrush. You're not very painterly."
"I always remember that (statement), but I also embraced it," Cyr said. "I would call myself a drawing painter."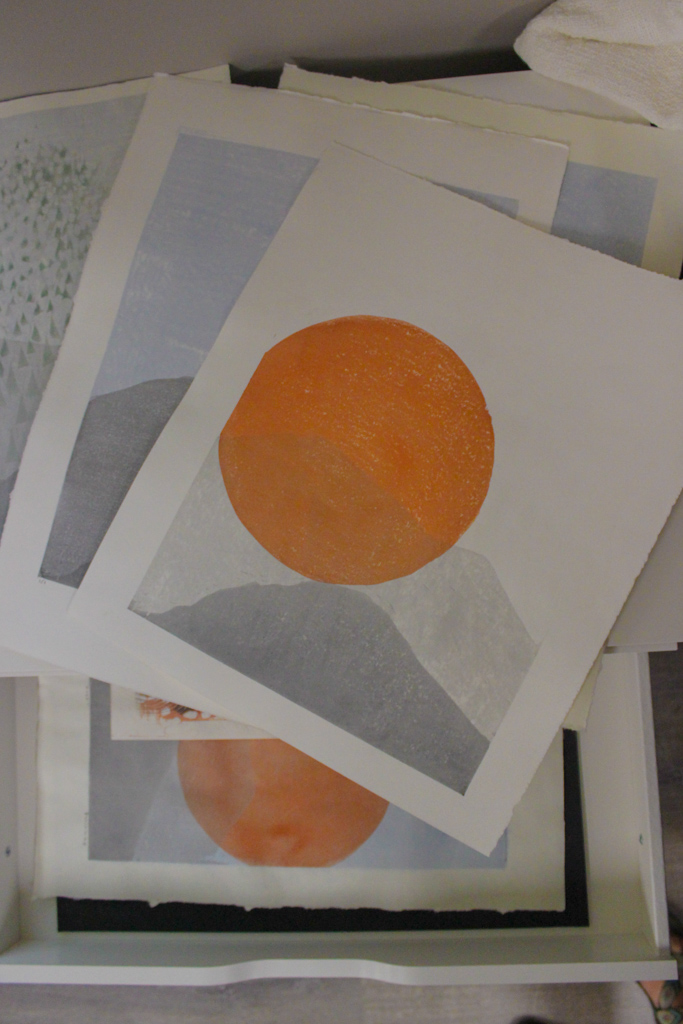 Cyr, an art teacher at Ford Elementary in west Cobb, brings her passion for art to her classroom. "The nice thing is as an art teacher, it keeps my artwork a bit funky and lighthearted. At the same time, my work as an artist enters into the classroom all the time.
One half of my artistic life feeds the other in both ways," Cyr said.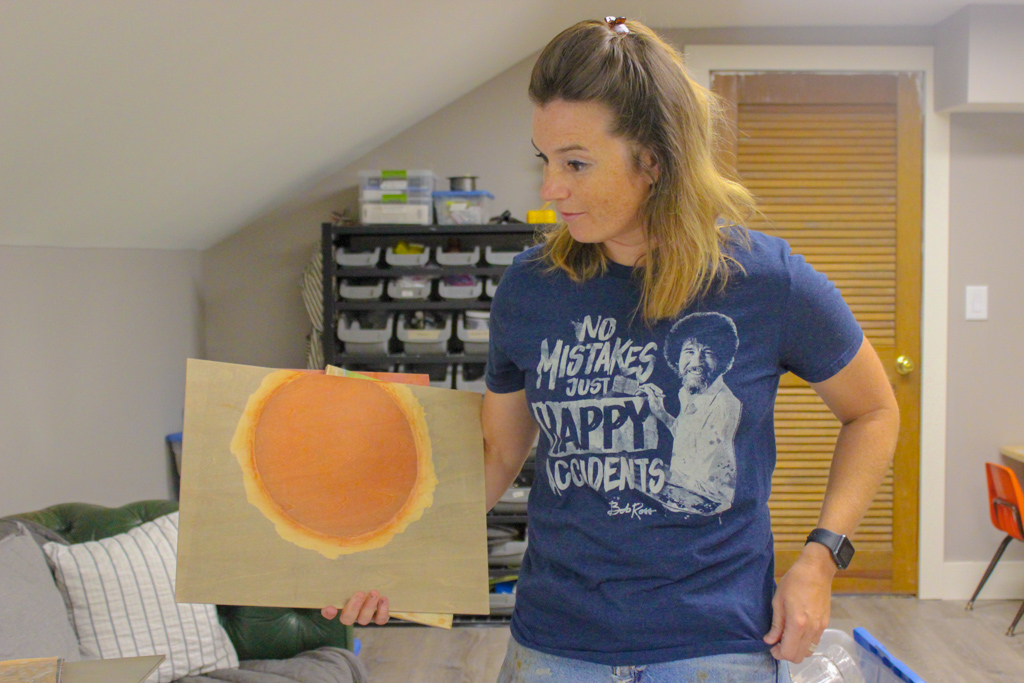 If you're blessed with a gift and don't use it, you will feel a bit of emptiness. When the busyness takes over, and I don't create, I feel that emptiness. It's a reminder to use the gift I've been giving. Even sitting down with my kids in my studio and helping them draw fulfills that more than anything.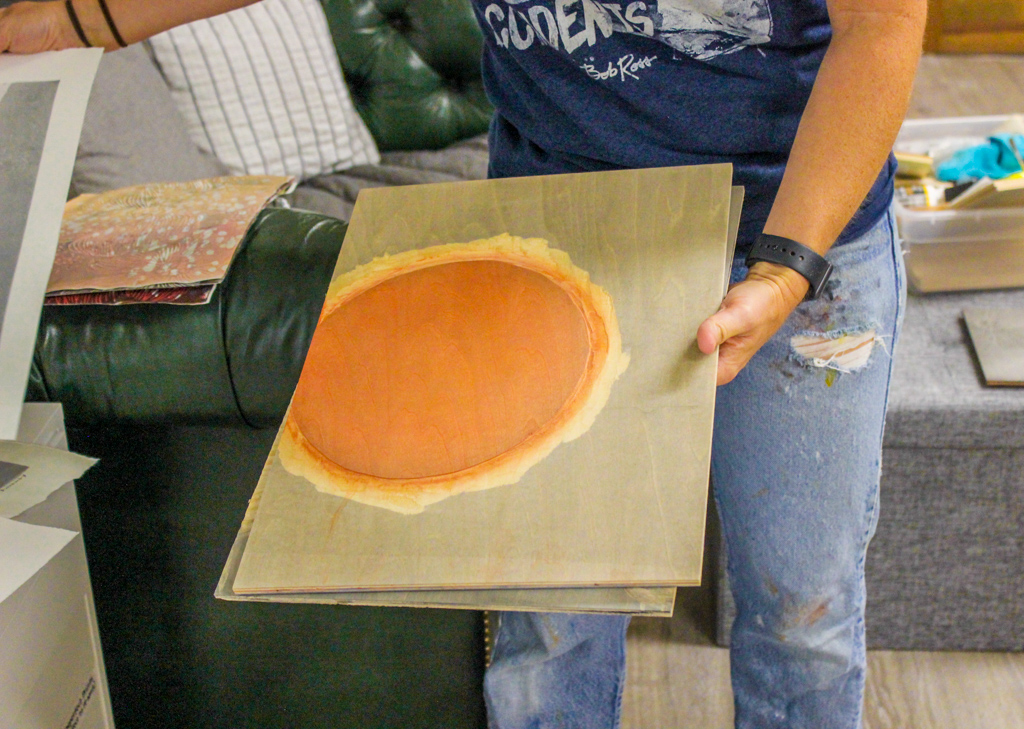 Visit Dunaway's current body of work at https://dkgallery.us/, on Instagram and Facebook.
Photography by Meg Robinson
Like this post? You might also like these: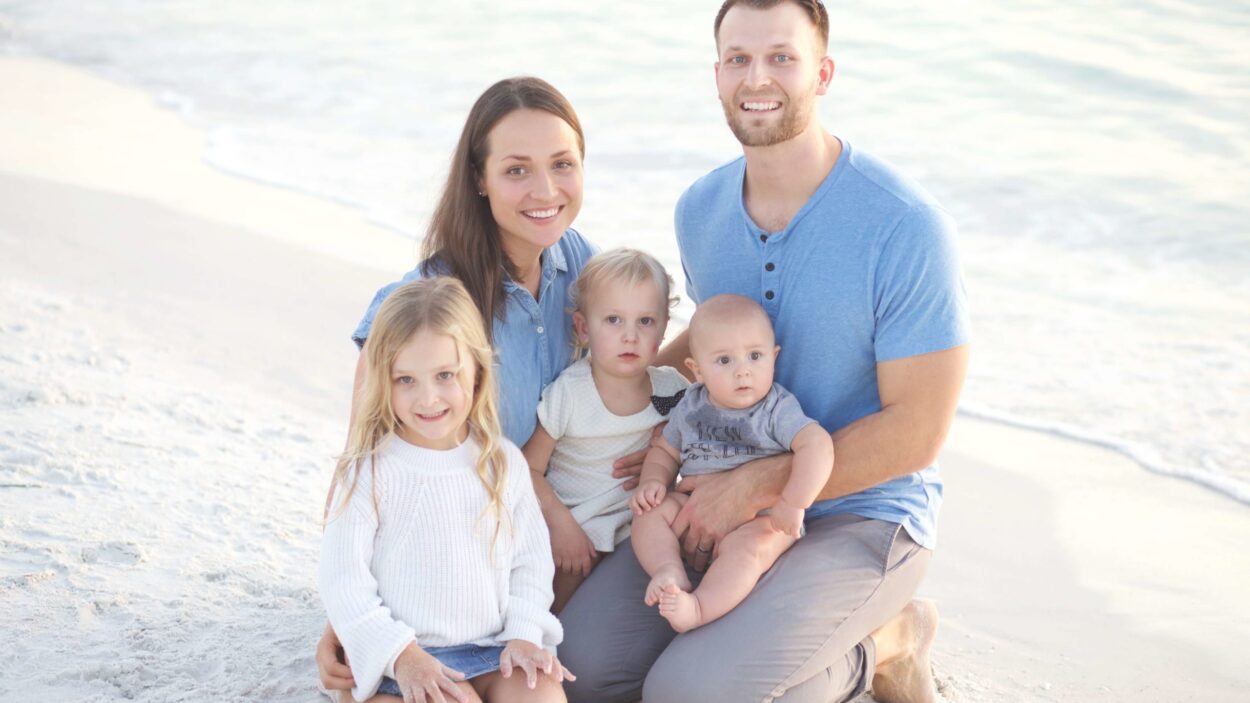 Today is Father's Day. A day when we honor our fathers and father figures in our lives. ...
Read More

→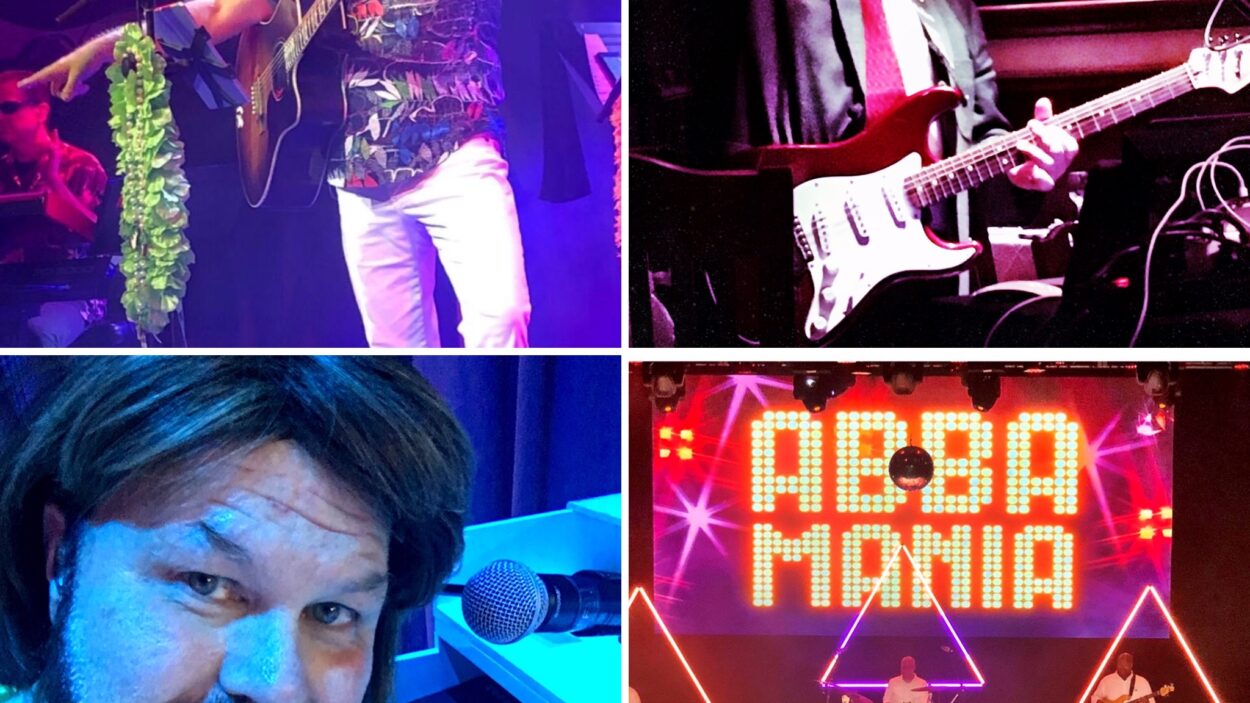 Cancer doesn't stop for a pandemic. Loving Arms Cancer Outreach presents a "Facebook Live Event" benefiting cancer patients ...
Read More

→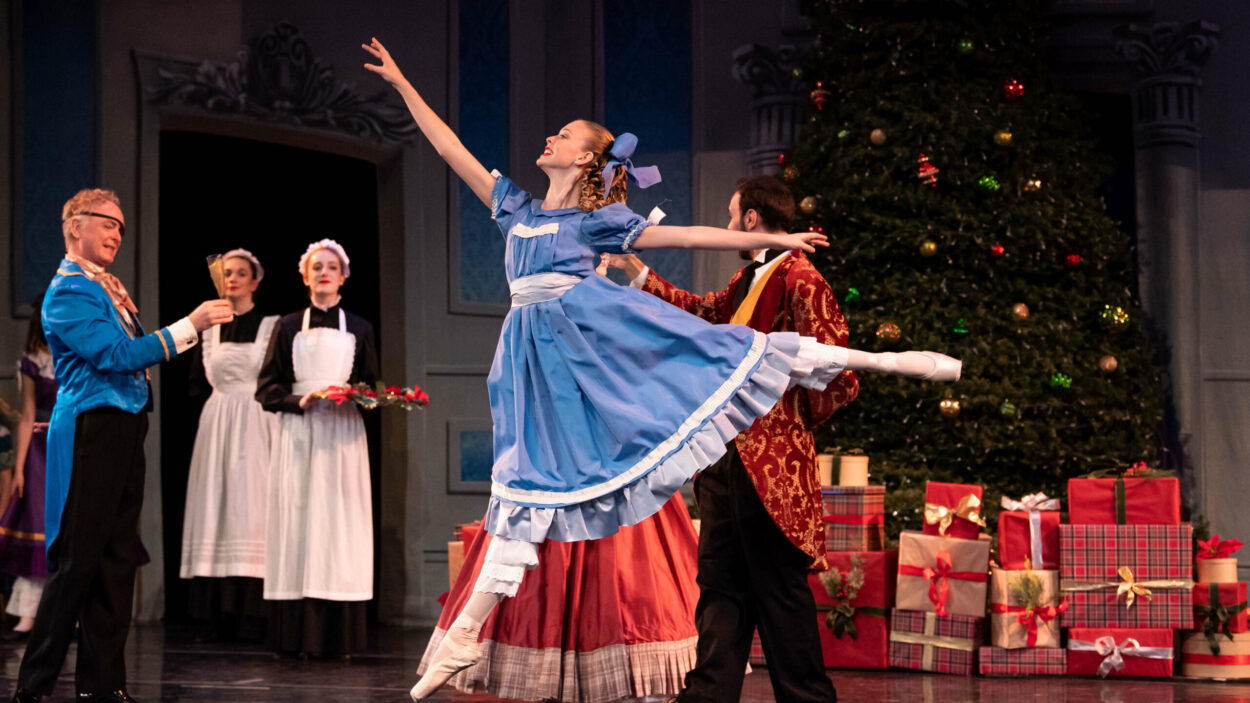 After the Georgia Metropolitan Dance Theatre was forced to cancel several performances amidst the coronavirus, the theatre was ...
Read More

→