In her debut book, Lessons from Mama, Joan Walker Page shares valuable life instruction. The memoir is compilation of 12 timeless lessons taught by Polly Shivers Walker to her children. 
"I've always wanted to write. I've always wanted to write a book," said Page who began her journey with a blog titled Pages from Joan. 
"I was writing the blog and, I realized, I was writing an awful lot about my mom. It just evolved organically into this book," the Marietta resident said. She is married to Dr. Donny Page, who will retire July 1 from WellStar Cardiovascular Medicine after 33 years as a cardiologist. The couple has two children and 4 grandchildren.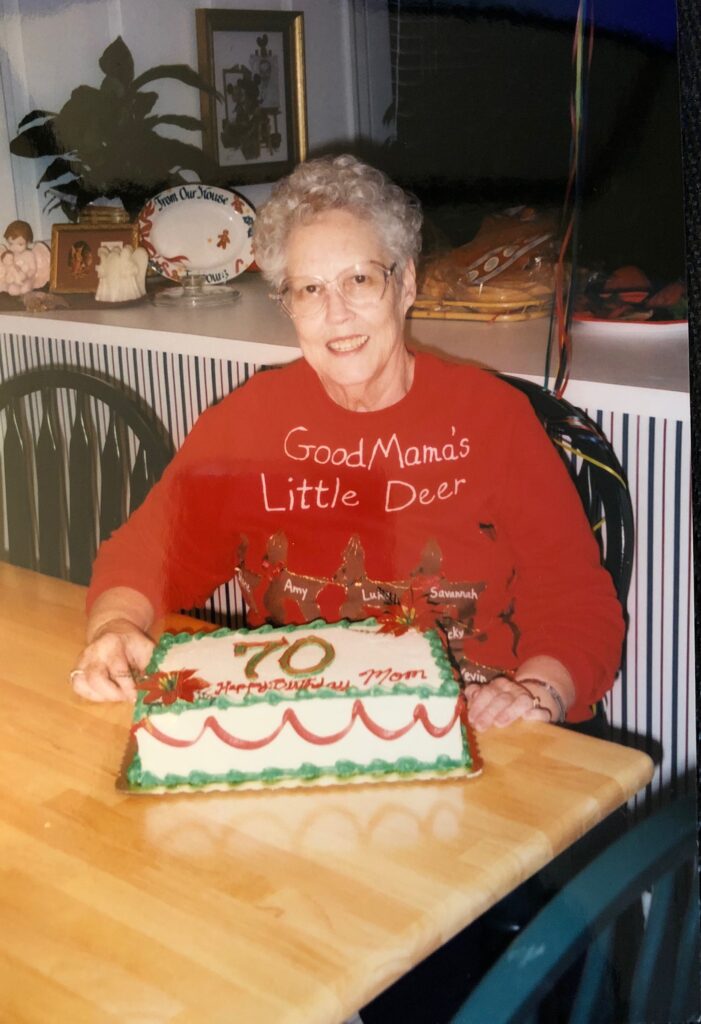 Born Jo Nell, Page's mother was adopted by a minister and his wife at age 3 after her biological  mother was killed in a car accident. Page said because of depression, Walker's father could not care for his daughter. Walker's adoptive family named her Polly.   
Page, a retired elementary educator, highlighted some of the chapters in the book. The first lesson is Bloom Where You're Planted. "I chose that as the first lesson because that was (my mom's) remark when she found out she had metastatic cancer," she said. Page's mother passed away, 4 months after the cancer diagnosis, in 2006.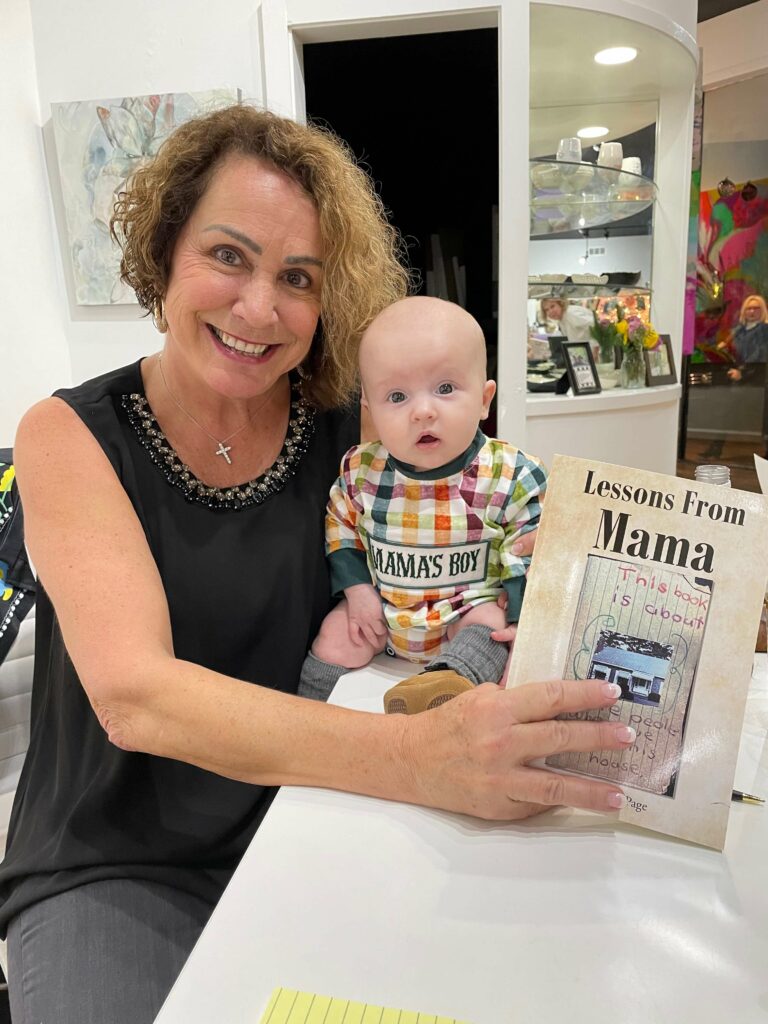 Lesson 6 is Write Letters, Read Books. "(Mom) was an avid reader and a letter writer. She wrote to people as a ministry. She wrote to her family members. She wrote to prisoners. She wrote to a lot of people during her time here," Page said.
Lesson 9 is This Too Shall Pass. "I shared some thoughts about the pandemic because I just published in September," she said.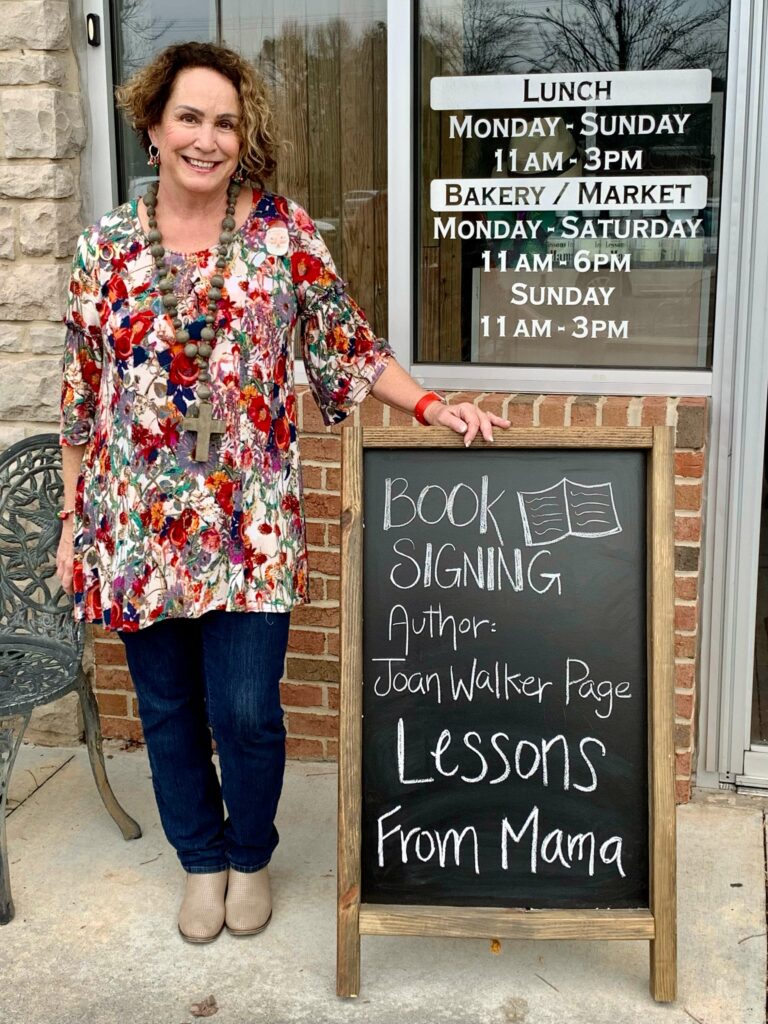 Page's favorite lesson is Lesson 3,  Are You Down? Help Someone! "Lesson 3 is something that my Mama taught me that I have practiced probably three decades of my life or longer. We all have days that we are down and discouraged and feeling kind of hopeless. When you turn around and just help somebody, even if you just offer a smile or a hand up, it tends to improve our mood," Page said.
In addition to the lessons, Page illustrates how her mother, her siblings and she applied the lessons. It also includes lessons shared by some of her girlfriends and thoughts from her mother's 19 grandchildren.
The 12 lessons are life lessons. "I feel like that the book is going to encourage our readers and strengthen their own journey. It will help us each to consider the legacy we want to leave behind and help build that legacy while we're here," Page said.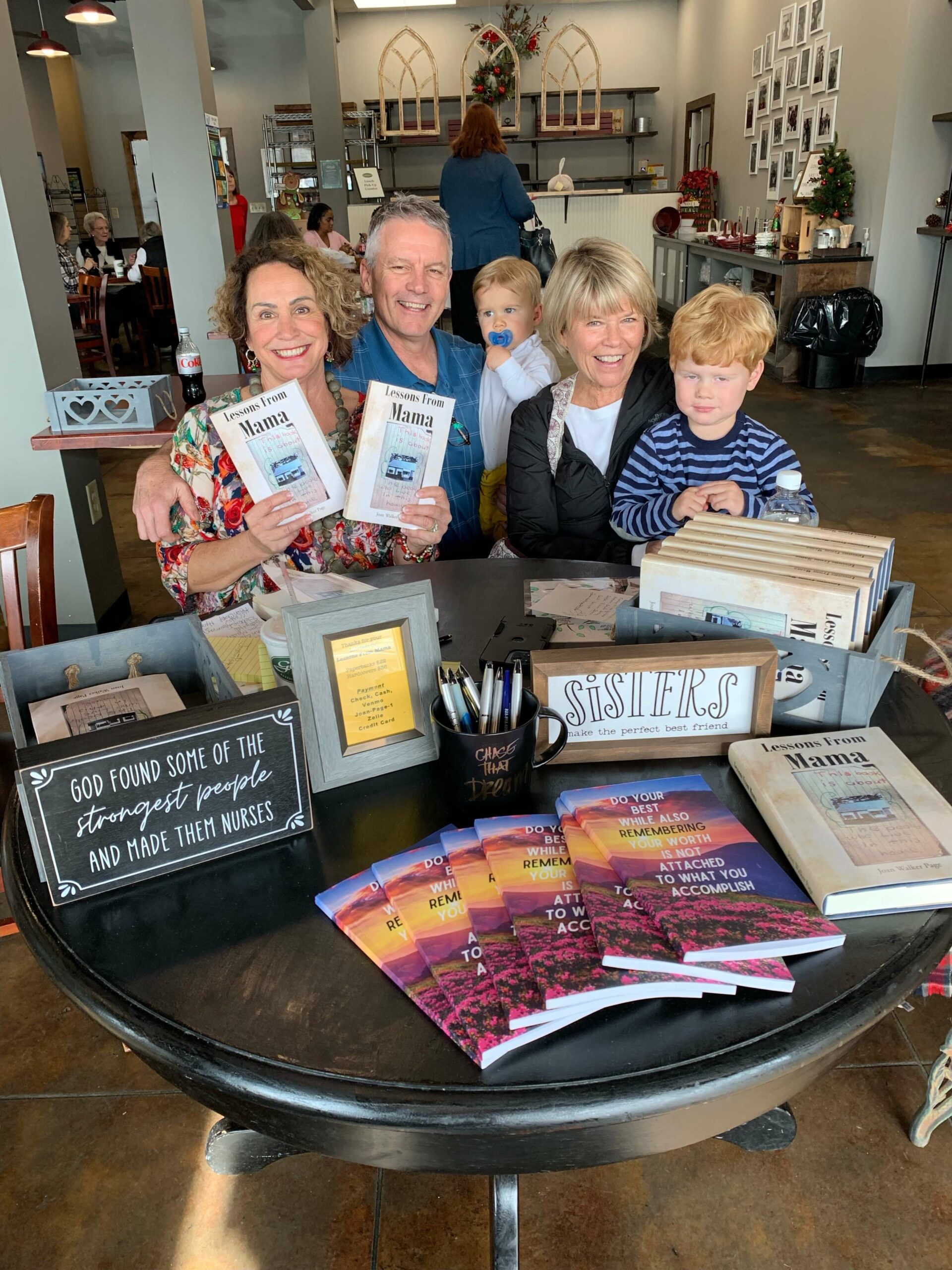 The book is recommended for teens and older. Order your autographed copy directly from Page by emailing lessonsfrommama@gmail.com. Also available at Amazon and Barnes & Noble. 
Meet Page on Friday, May 6 from 5-9pm at Marietta Square Art Walk in front of Doodlebugz (15 W Park Square, Marietta 30060) or Sunday, May 8 from 9:30am to noon in Waterfall Hall at Piedmont Church (570 Piedmont Rd, Marietta 30066).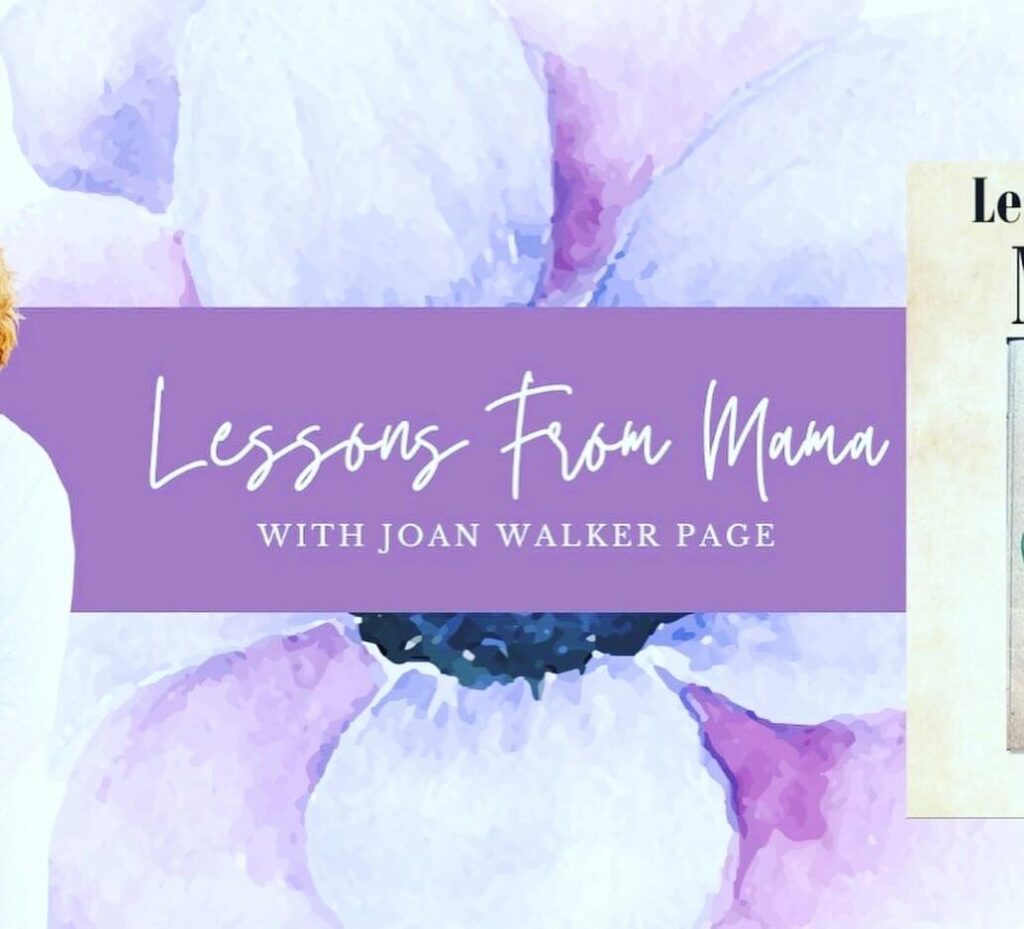 Pictures courtesy to Marietta Talks.
Like this post? You might also like these: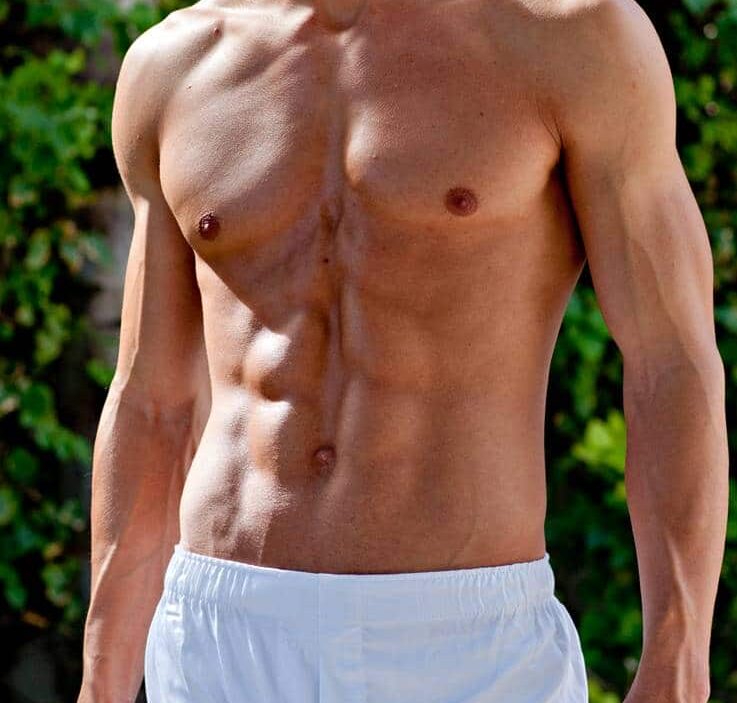 Life is often serendipitous. Allison Moore, who co-founded Royal Highnies, a luxury line of boxers, pajamas, and loungewear, ...
Read More

→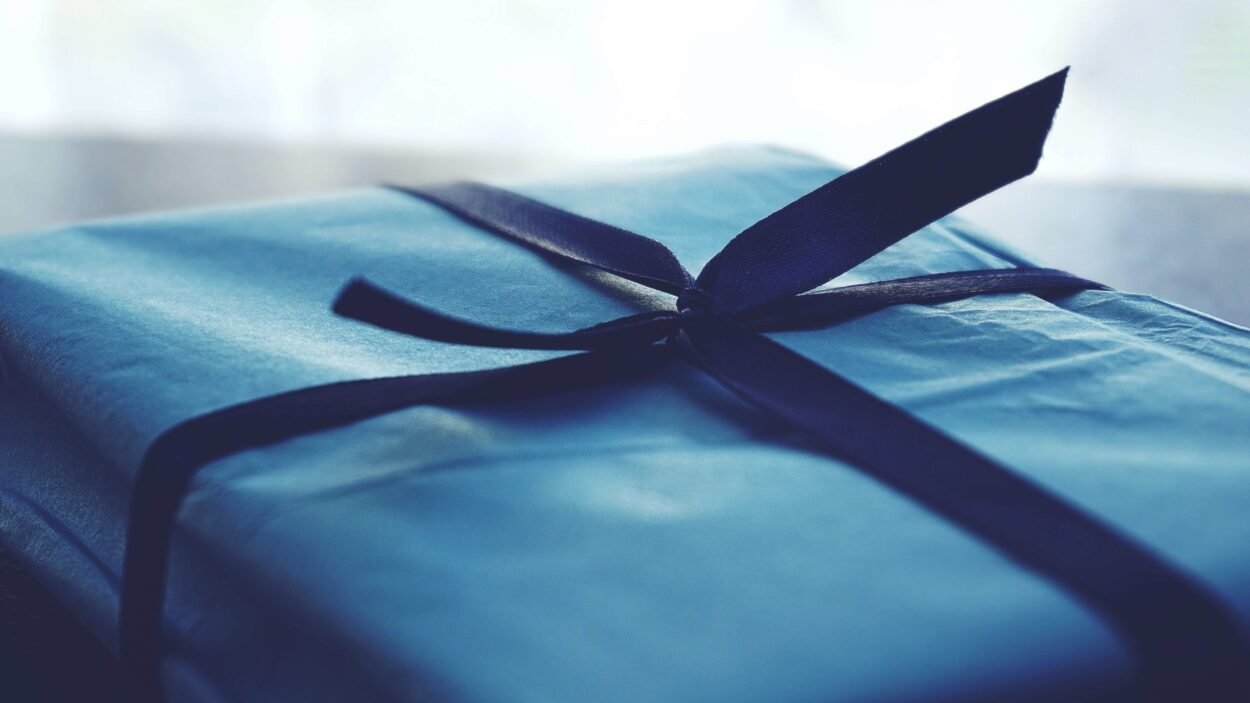 We love shopping local and supporting our community businesses. Here is our gift guide for Dad for Father's ...
Read More

→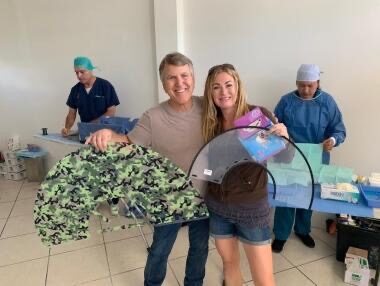 Marietta is rooted in the spirit of community. That essence of life is what drew Jennifer and Kevin ...
Read More

→