Rosalind Howard is an excellent cook. I recently had the good fortune to visit with her in the kitchen while she shared how to make Four Cheese Mac-N-Cheese and Fried Green Tomatoes.
"This is my version. This is how I make Mac-N-Cheese. I don't know who else makes it this way. It's the way I make it," said Howard, who also works in the healthcare industry.
Howard learned to cook from her grandparents who lived in AL. Her grandmother, Creola, was an essential influence in her technique.
"I learned the recipe from my grandparents. I watched my grandmother. That's how I learned to cook," Howard said. "Look and not measure. That's how (my grandmother) did. She taught me how to cook."
Howard employs artistic license when she cooks her Mac-N-Cheese.
"Really you just go by what you like. I don't necessarily use Gouda every time. It's what flavor I want. It's all in what you like. It's whatever my taste buds want that day. When you're making it for other people, you try to accommodate what they like," Howard said.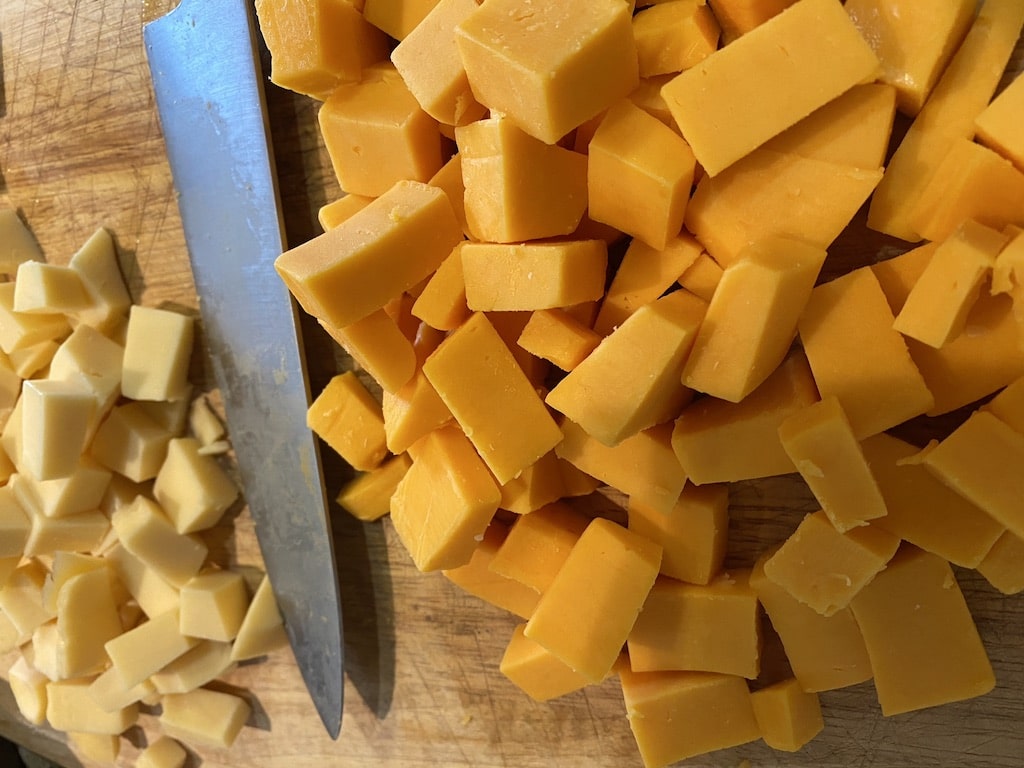 "Sometimes I'll make (Mac-N-Cheese) with sour cream. It makes it fluffy," said Howard, who is often employed to cook individual dishes or cater special functions.
Howard explained that you could add sour cream instead of the cream cheese or in addition to the cream cheese. "It all depends on what you have, and if you want it to be fluffy and good," she said.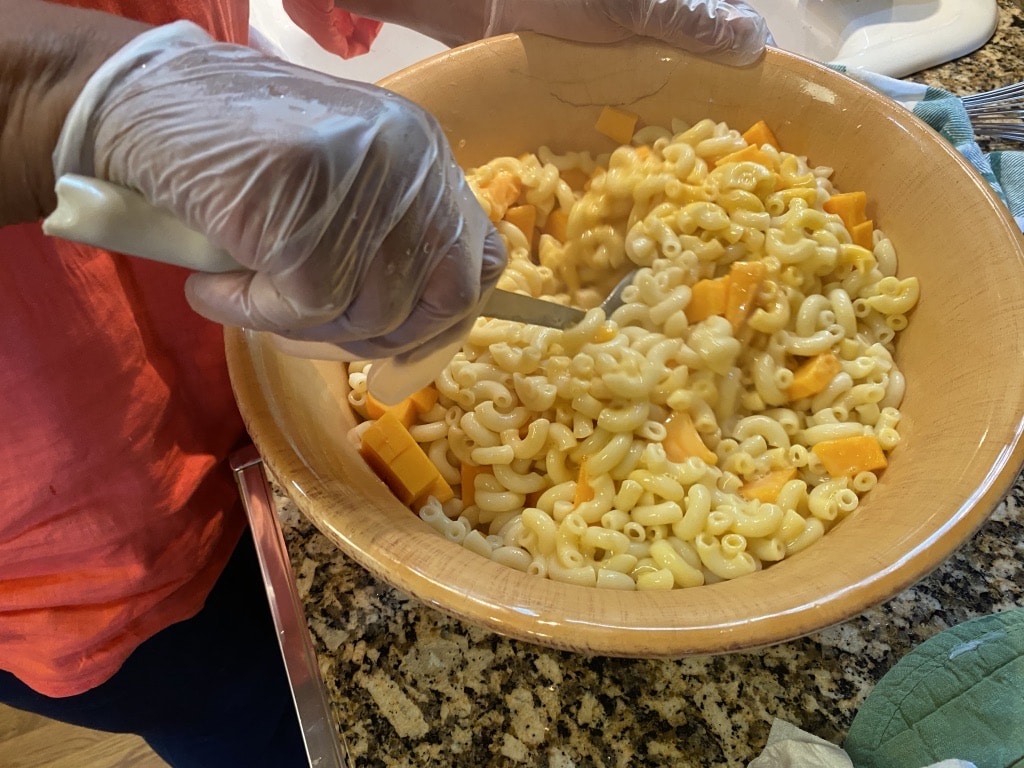 Howard cooks creatively.
"You can use any (cheese). I like four cheeses. It all depends on what you have. I try to use a sharp, sharp, and a mild cheddar. Then I might use a Gouda or Italian or a little Muenster. It's whatever my taste buds feel," Howard said.
The rule is there is no rule in the kitchen.
"I don't time, and I don't measure," Howard said.
"The noodles—I get them tender. I like them to get tender but not totally cooked because I'm going to put them in the oven, and that's where you want it to form and not be all loosy and mush," Howard said.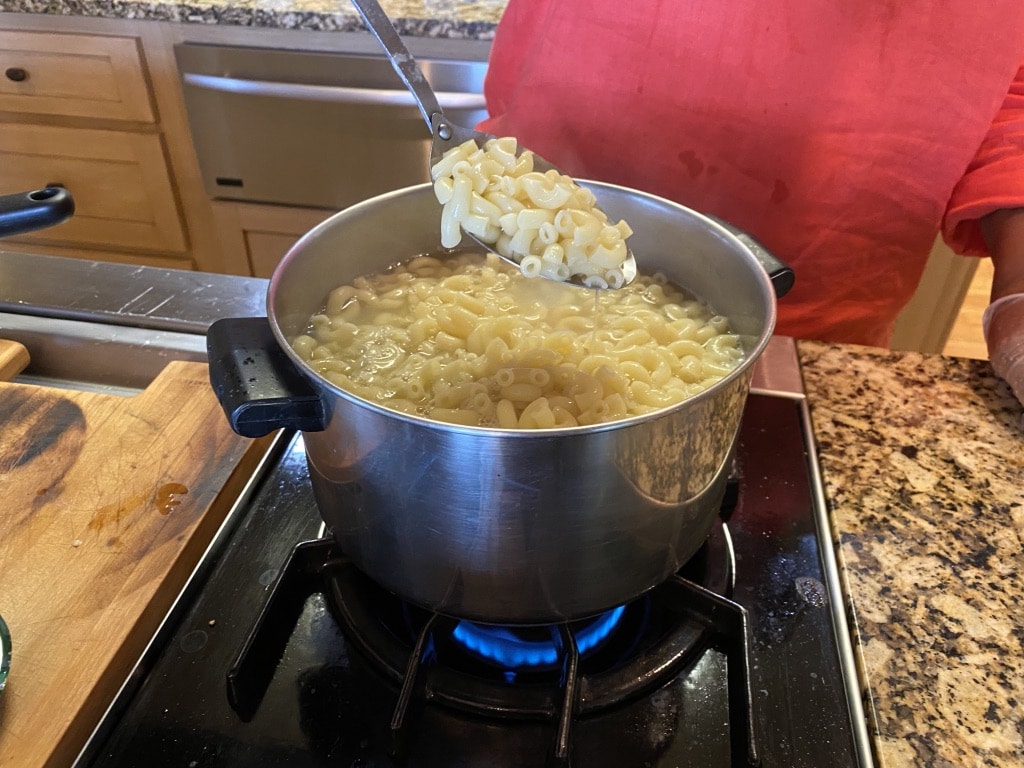 "If the consistency isn't like I want it, I will add more cheese," Howard said.
Howard advocates making the dish your own.
"You can put whatever you want in there. This is the key right here. Whatever you add to it it's yours. If you want white cheddar. It's good with bacon in it. It's good with Ritz (crackers) on top with butter. You can do whatever you want to do with it," Howard said.
Back in the day, if you didn't have something, you just do what you do. You just use what you have," Howard said.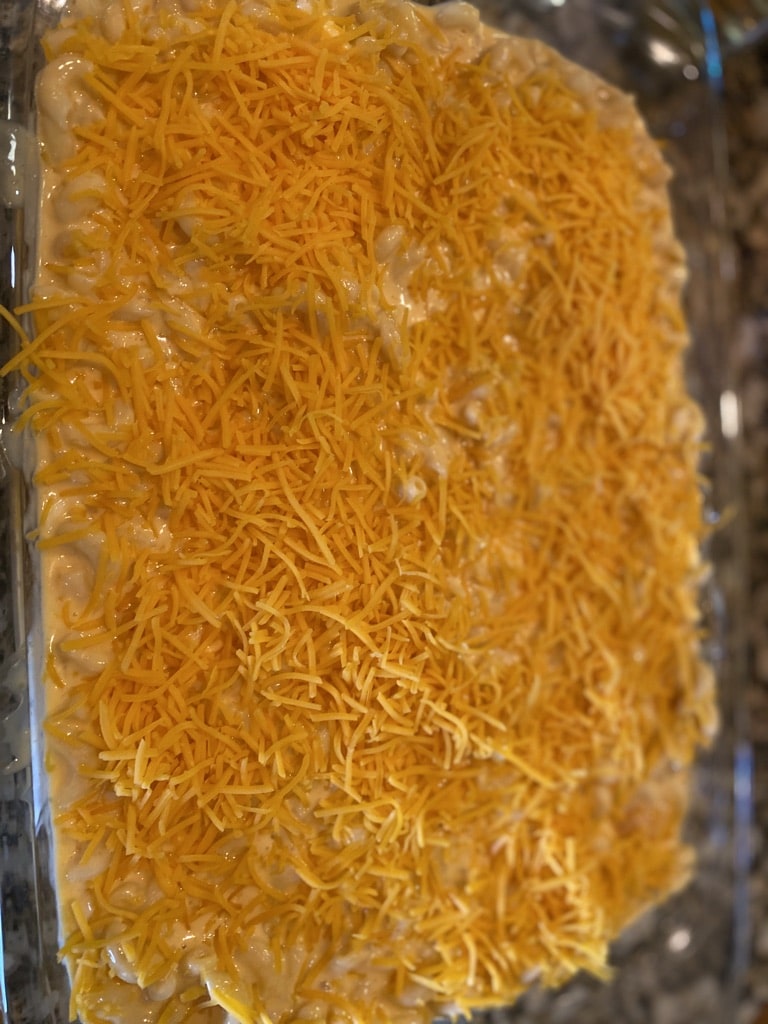 Roz's Mac-N-Cheese
1-pound box macaroni (elbow, penne, or whatever you prefer)
8 oz Gouda, chopped into chunks
8 oz Red Hoop Cheddar, chopped into chunks
8 oz cream cheese (we like Philadelphia), halved lengthwise and then cut in thirds
Two 8 oz packages shredded mild cheddar
Two 12 oz cans Carnation evaporated milk
1 egg, beaten until yellow in color
white pepper, to taste
onion powder, to taste
Black pepper
Lowry's seasoning mix, a hint
3 TBS butter sliced thin
Preheat oven to 350 degrees.
Cook macaroni until it is tender but not completely cooked. Drain and rinse with hot water to remove the starch. Pour into a large bowl.
Add Red Hoop Cheddar and mix. Add the Gouda and mix. (The cheese should not melt completely). Mix in one 8-ounce package of mild shredded cheddar. Mix in Cream Cheese.
Add one Carnation Evaporated Milk, and then the second can while checking for a creamy, cheesy consistency. (Add more cheese if you don't like the consistency.)
Beat egg until it is yellow in color and mix it into the mixture.
Add seasonings and mix. Add butter slices and mix.
Pour into a 9 x 13 casserole dish and top with remaining shredded cheddar cheese. (If you have too much, add the remaining macaroni into a second baking dish.)
Cook for about 45 minutes or until hot and bubbly. Freezes well. Enjoy!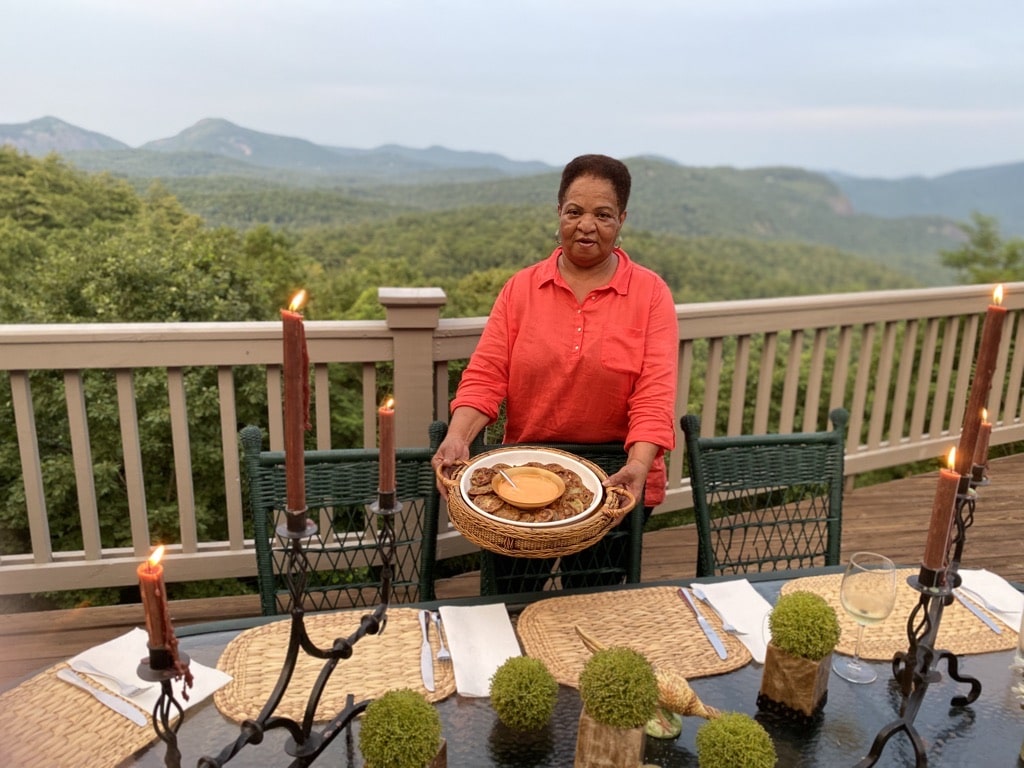 Roz's fried green tomatoes
4 green tomatoes, sliced
onion powder
flour or cornmeal
red pepper (optional)
cracked black pepper
salt
whole milk or buttermilk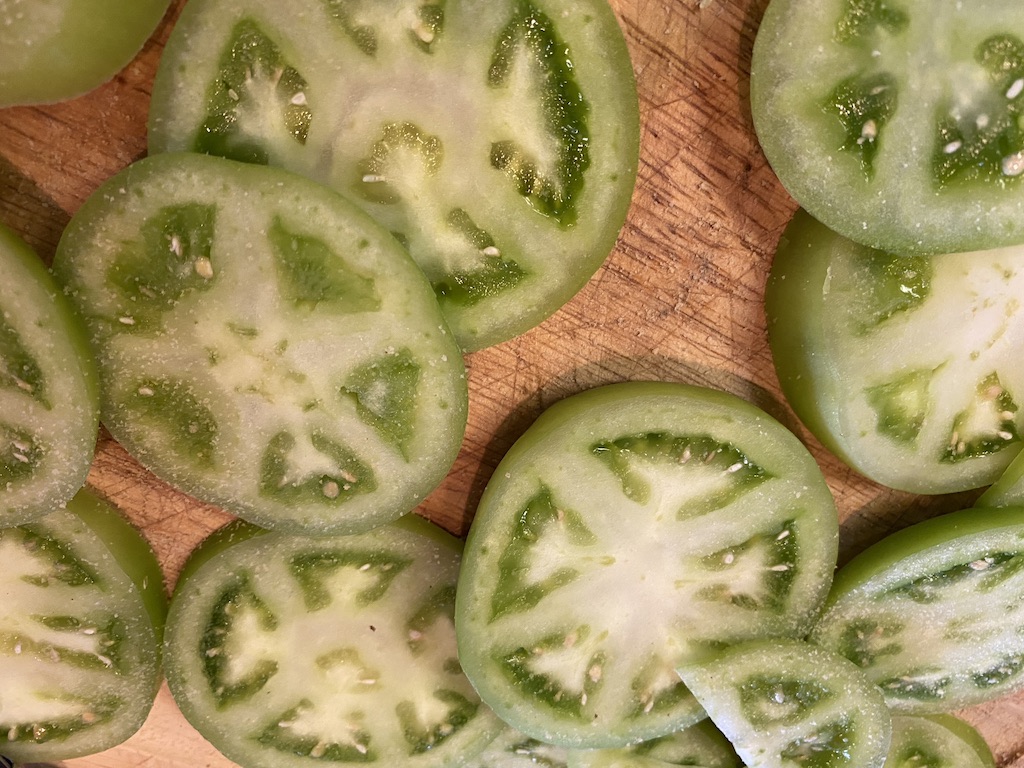 Sprinkle tomatoes with onion powder. Put some flour in a bowl; add red pepper (optional), cracked black pepper, and salt to taste. Mix it well.
Heat oil on medium heat until bubbly. Adjust temperature if it gets too hot.
Coat tomatoes with milk and dredge in flour (don't shake flour off).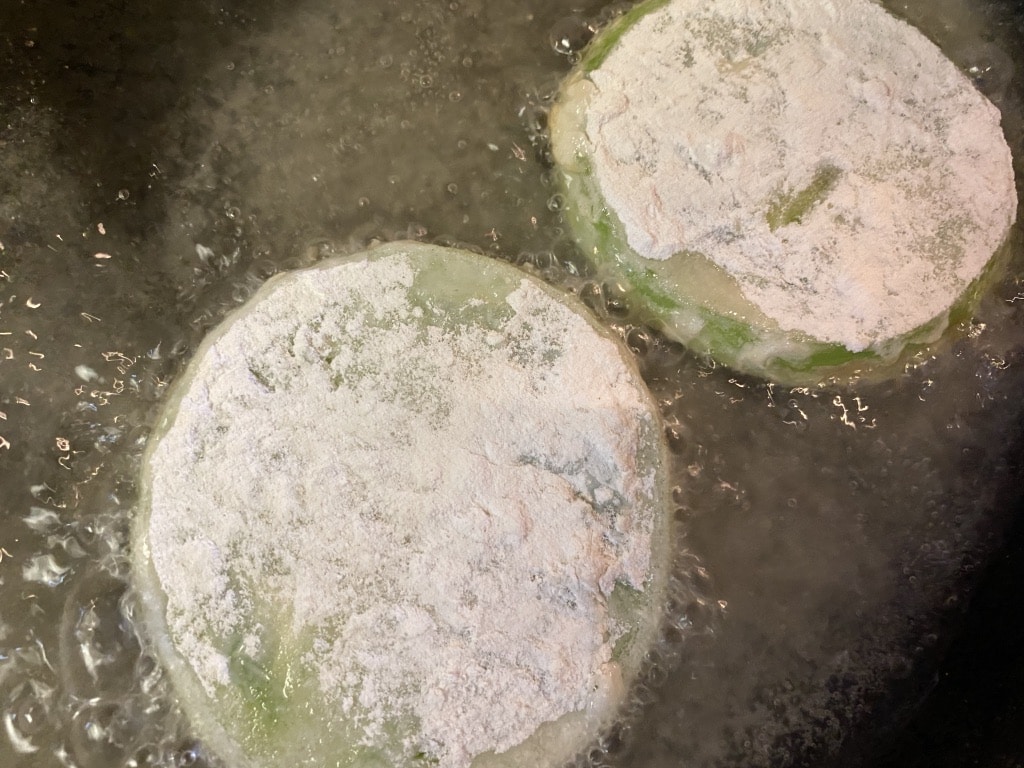 Place into the hot oil. Do not crowd tomatoes. When the tomatoes start to brown on the sides, turn tomatoes and brown the other side. Fry until golden brown and tender.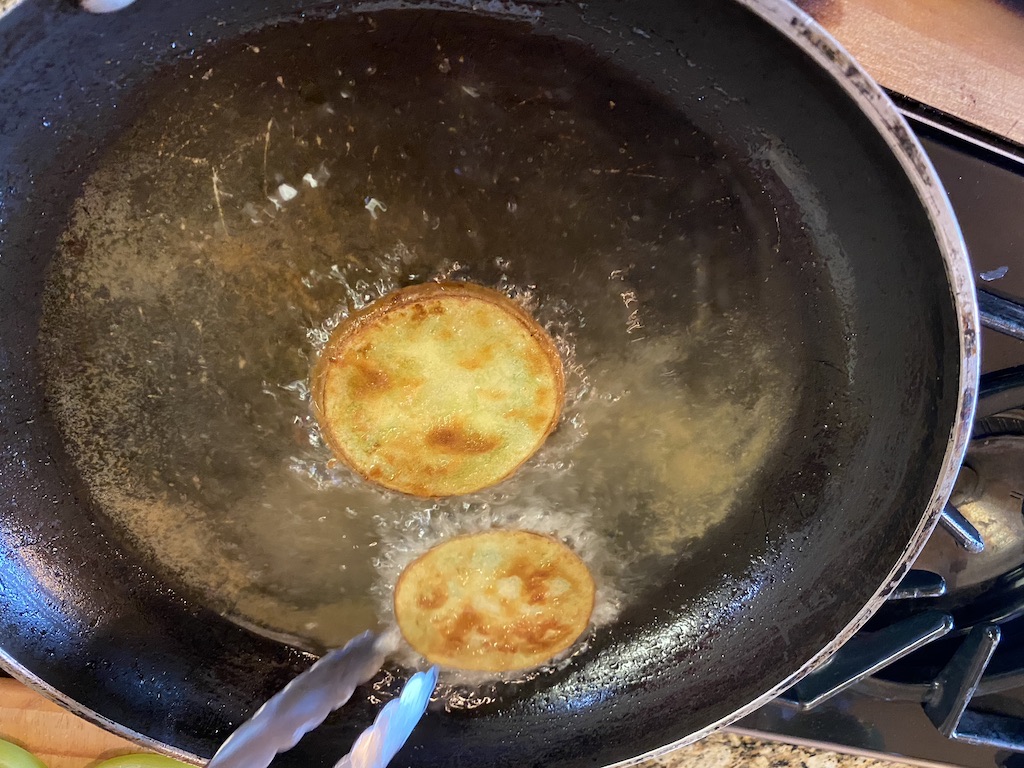 Serve with a dipping sauce such as Ranch, Blue Cheese, or a Spicy Aioli made of mayonnaise and Sirachi sauce.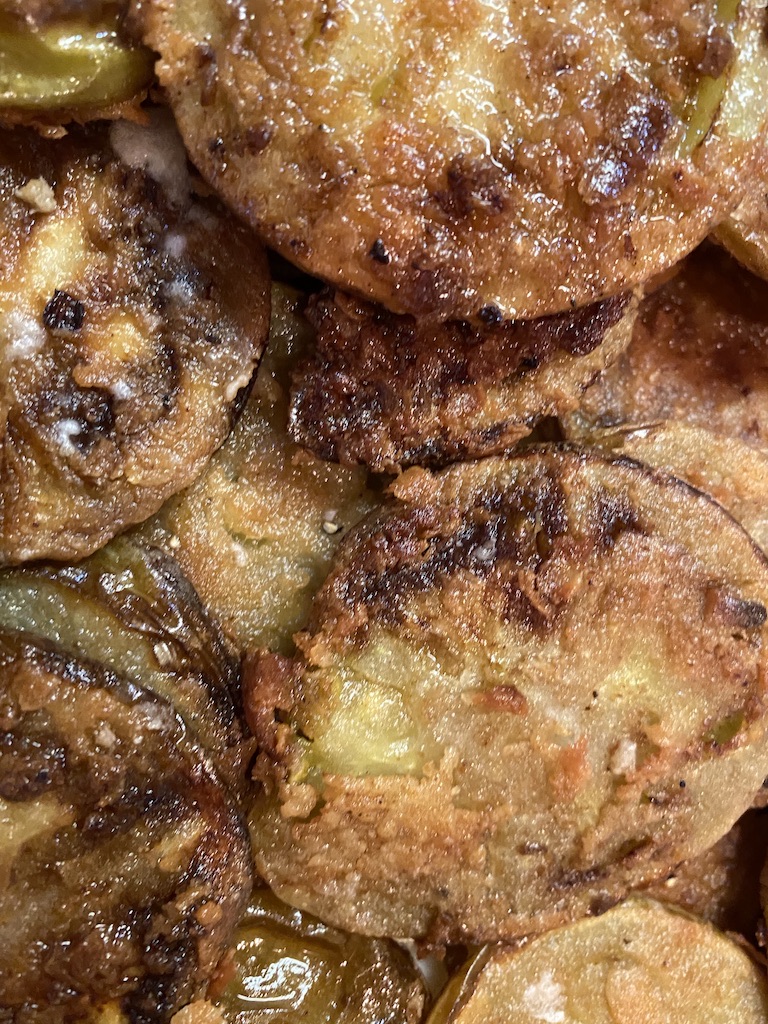 Note: For frying, Howard prefers vegetable oil. "I like vegetable oil to fry ith. It doesn't hold as much grease in the food, to me. If I've got the temperature right and I use vegetable oil, the food doesn't hold the oil as much. That's just my opinion," Howard said.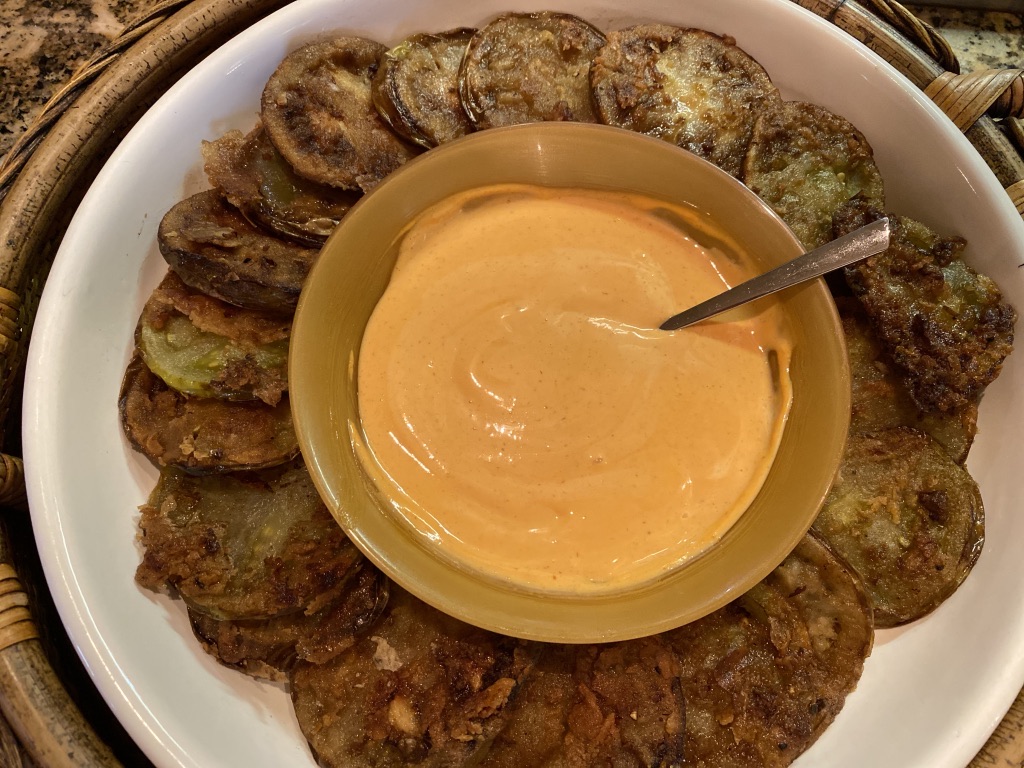 Do you have a favorite recipe you would like to share? We can't wait to hear from you!
Like this post? You might also like these: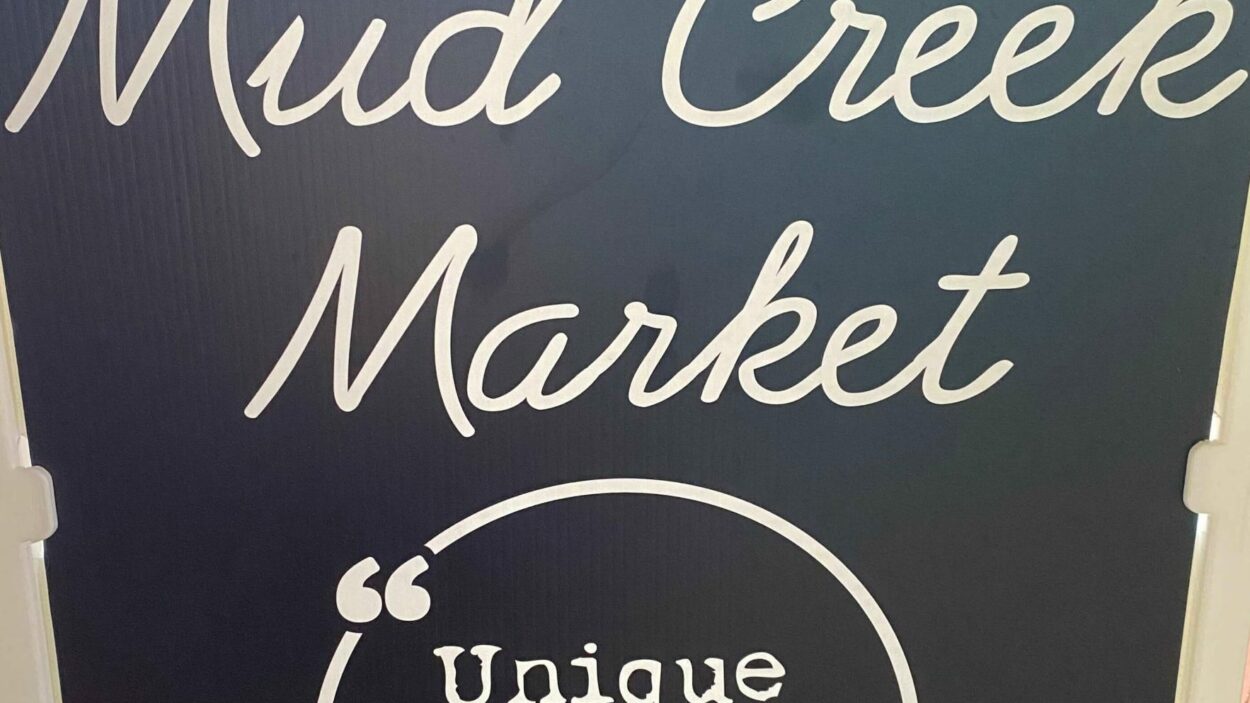 Ordering online is convenient but not nearly as gratifying as an in person shopping experience. Shopping local supports ...
Read More

→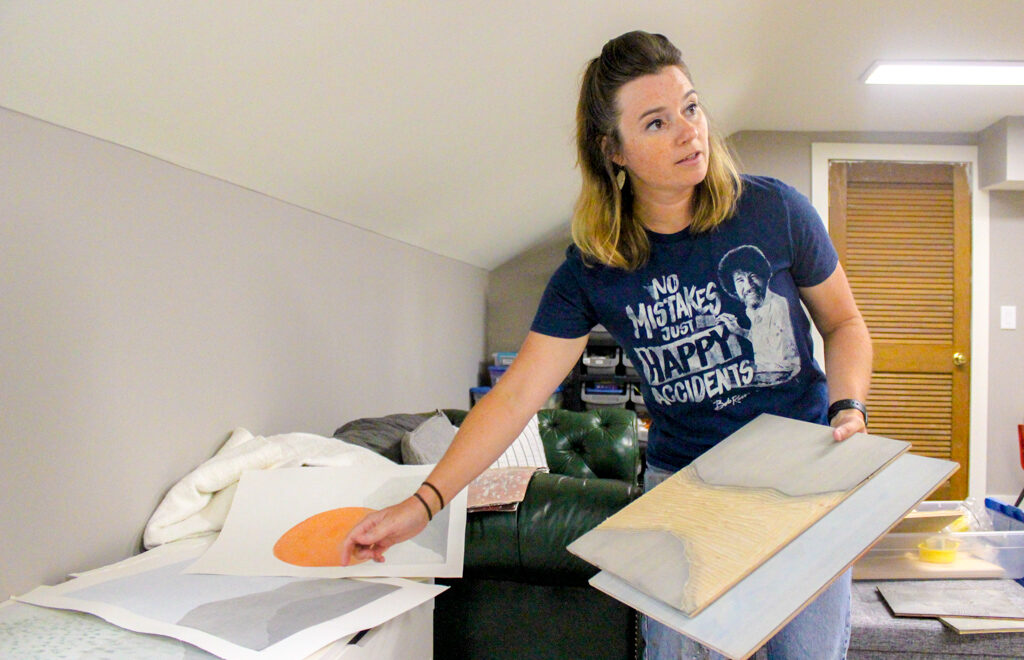 In her 5th grade yearbook, Claire Dunaway Cyr said she wanted to be an artist. The Marietta resident ...
Read More

→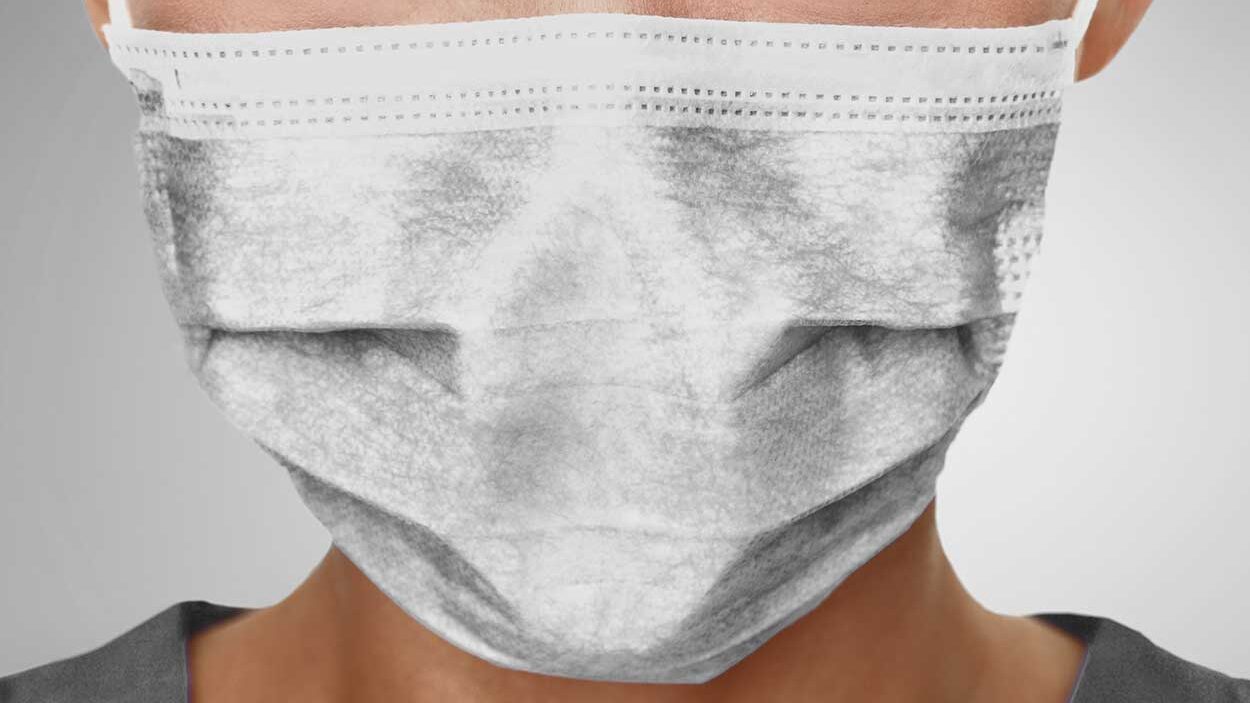 Mask Makers 2020 West Cobb makes cloth surgical masks and N95 covers for medical personnel in the metro ...
Read More

→