An exquisite exhibit that explores and displaysthe steps and stages, the nuances and variations, intrinsic to the artistic practice of sculpture is showing at the Marietta Cobb Museum of Art through Dec. 13. Kevin Chambers' first solo museum exhibit, Alegoria, features figurative, bronze cast sculptures.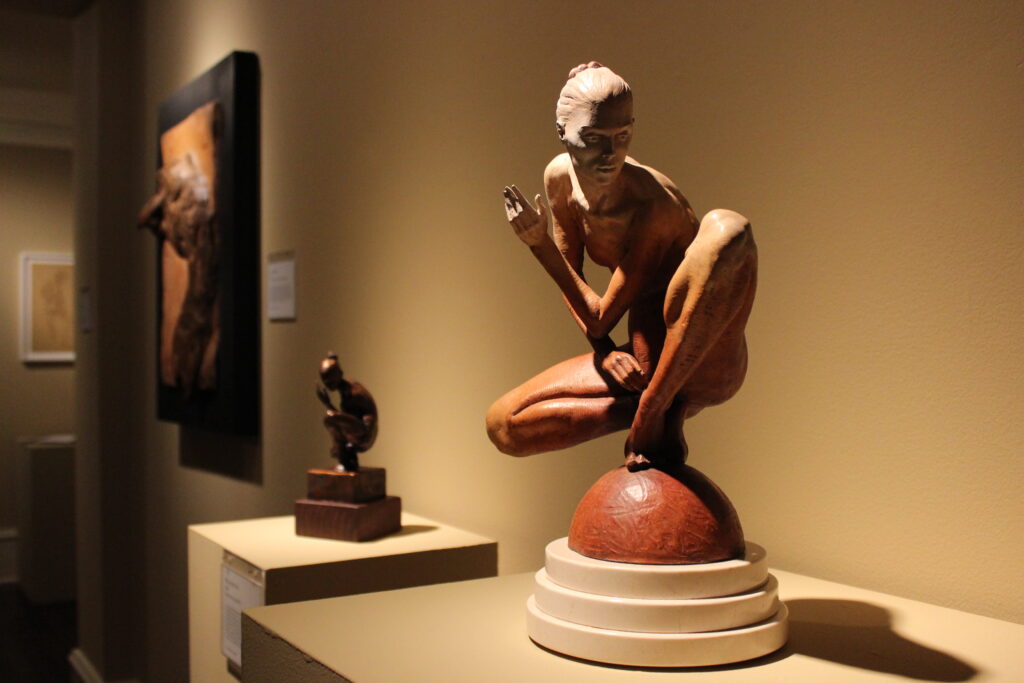 "In Alegoria, viewers can enjoy an expansive selection of Kevin Chambers' bronze sculptures, which are accompanied by complementary drawings, varying iterations, and maquettes, in a display that aims to elucidate the sculptor's studio practice and artistic philosophy. Also on view is a short documentary detailing the process of bronze casting and Chambers' approach to artmaking," said Madeline Beck, curator of MCMA.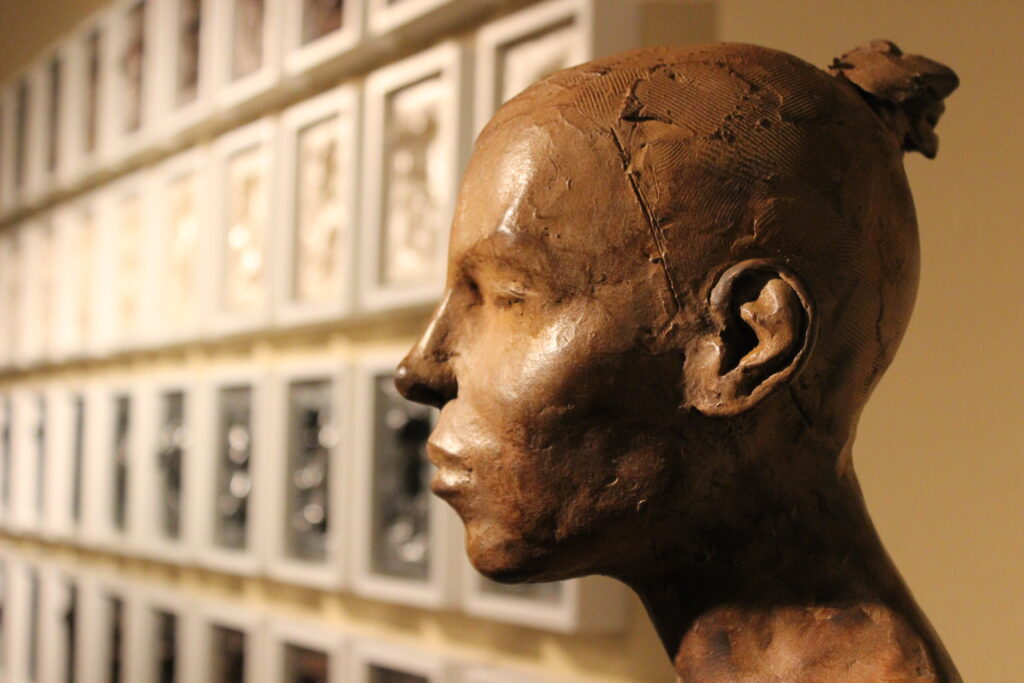 MCMA is honored to debut a selection of freshly-cast bronze sculptures by Chambers. "MCMA also has not presented an exhibition of predominantly sculptural works in quite a few years. There are nearly 100 individual pieces of art on view, making this one of the most expansive displays of Chambers' artwork to date," Beck said.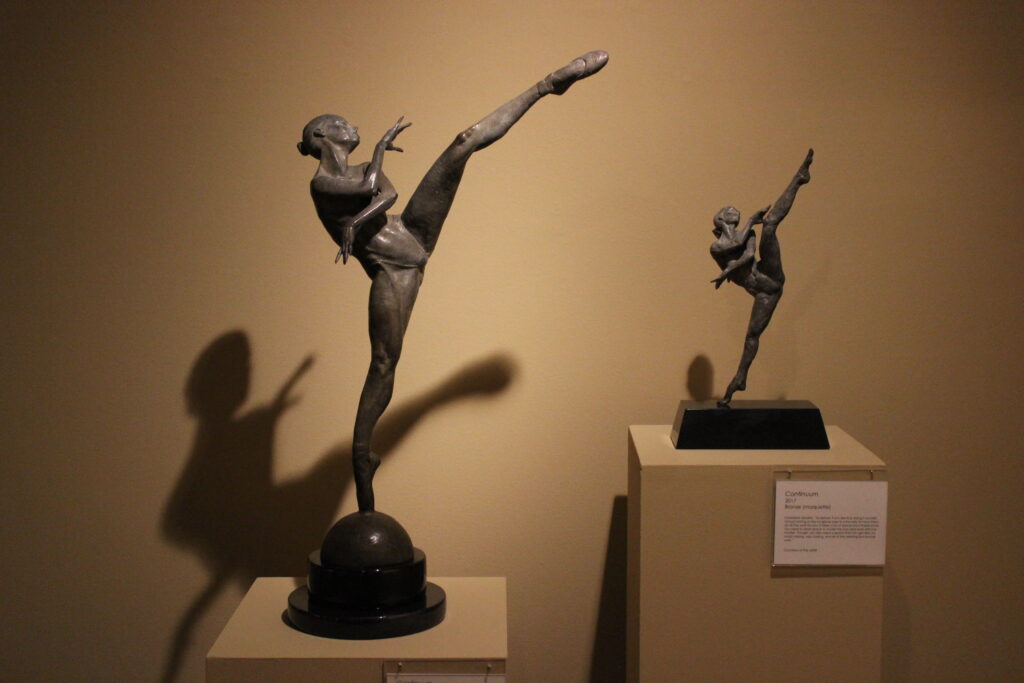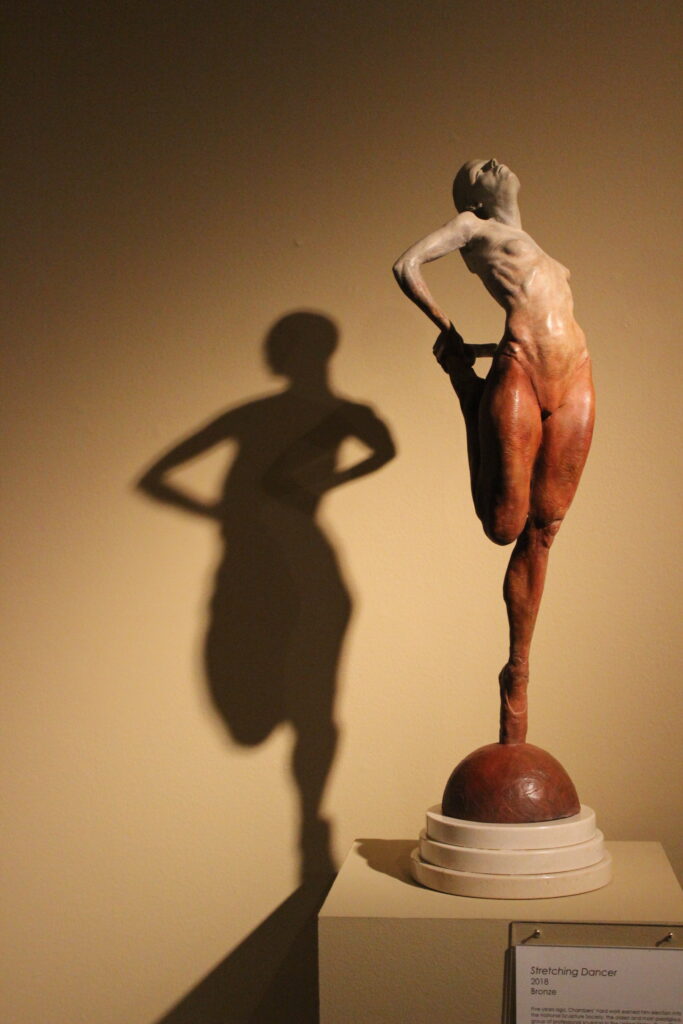 MCMA discovered Chambers after receiving a submission from him for Metro Montage, its annual juried exhibition. "I received a submission from a sculptor I was not familiar with named Kevin Chambers and I was truly in awe at the quality of his work. The bronze we selected that year for the exhibition, The Offering, ended up winning the first-place prize," Beck said.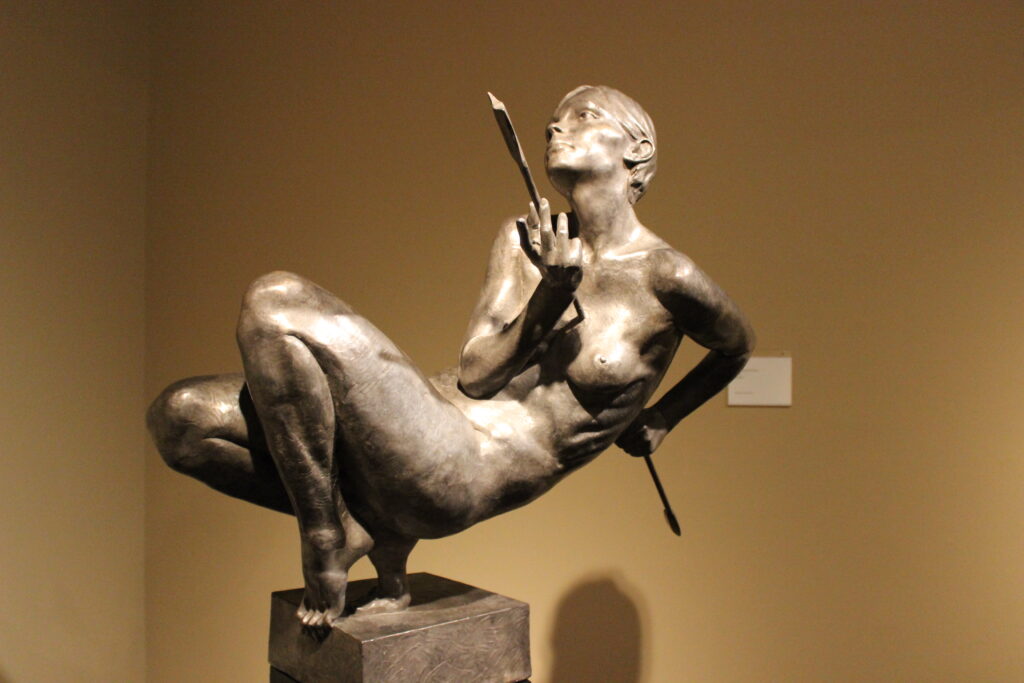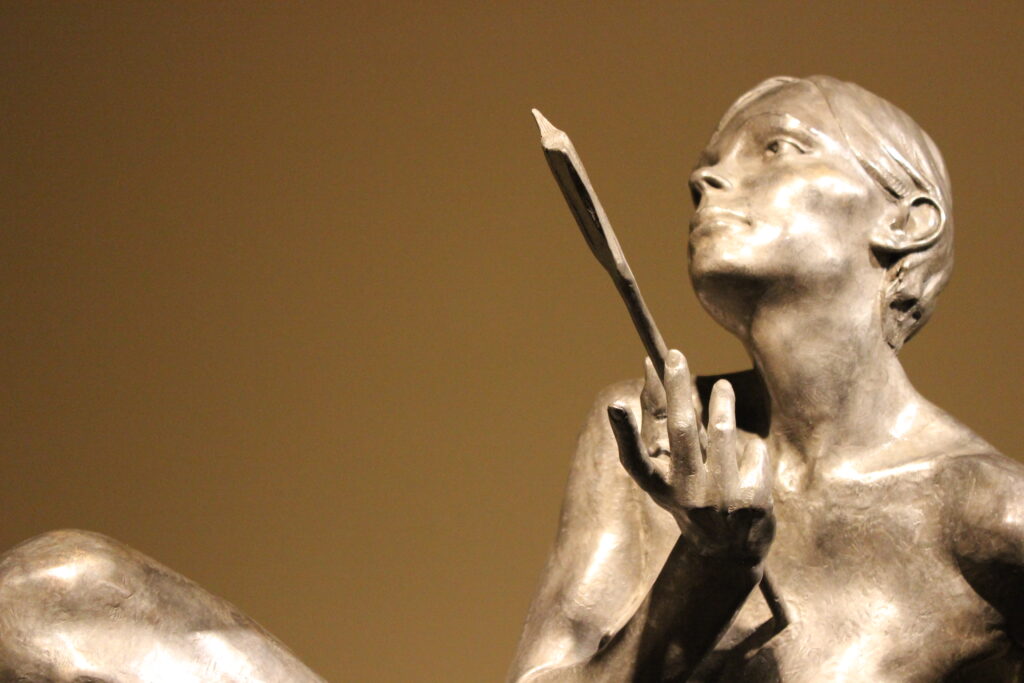 Following Metro Montage, Beck contacted Chambers to gauge his interest in exhibiting at MCMA."I requested a studio visit with Chambers and brought along my superiors; they were also in awe and we agreed then and there that we wanted to offer Chambers a solo exhibition," Beck said.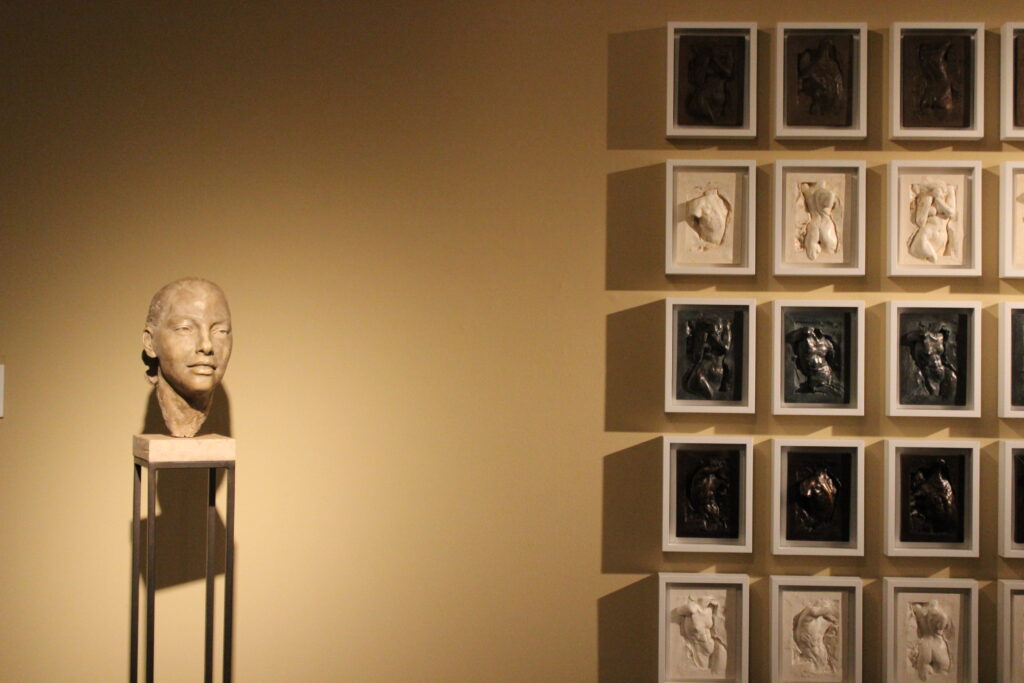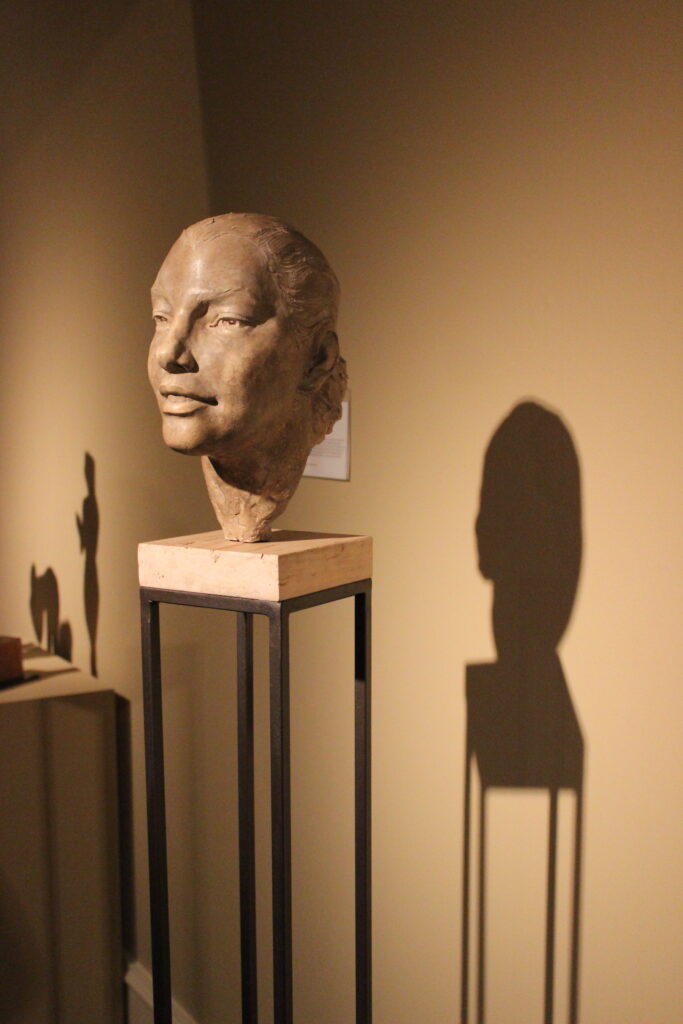 "I was consistently amazed at the evolution of Chambers' artwork and his superb technical grasp of balance, form, materials, as well as how to incite human emotion with those elements. I knew this would be an exhibition that was not only beautiful to look at, but also educational and informative on the incredibly laborious practice of creating bronze cast sculptures. Alegoria celebrates Chambers' immense skill and creativity, but also aims to teach our guests about the unseen, messy work that goes into such lovely artwork," Beck said.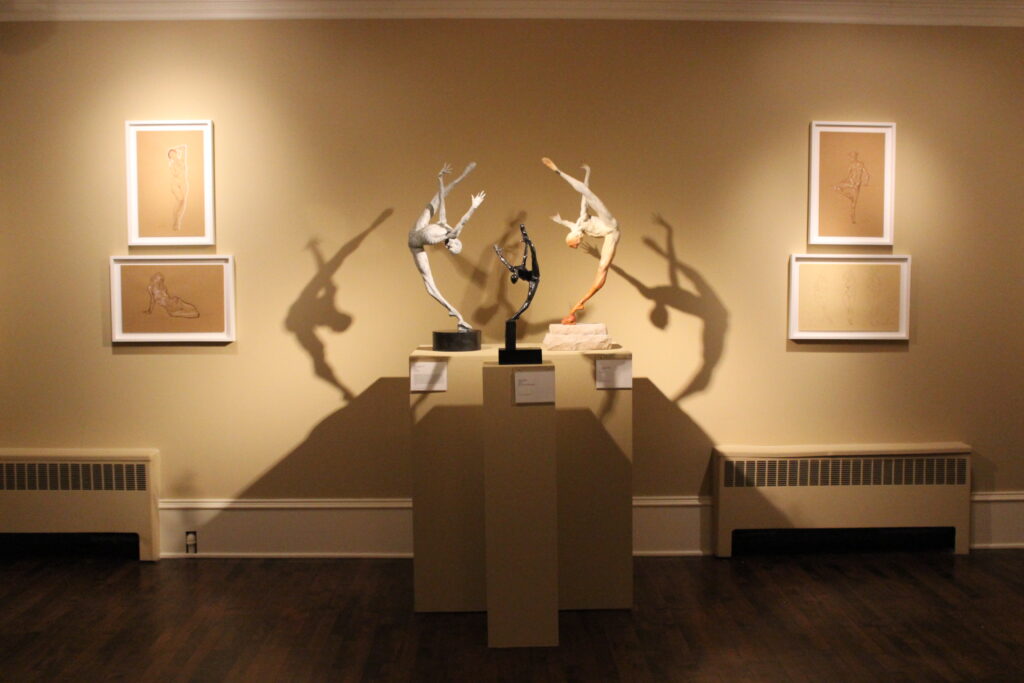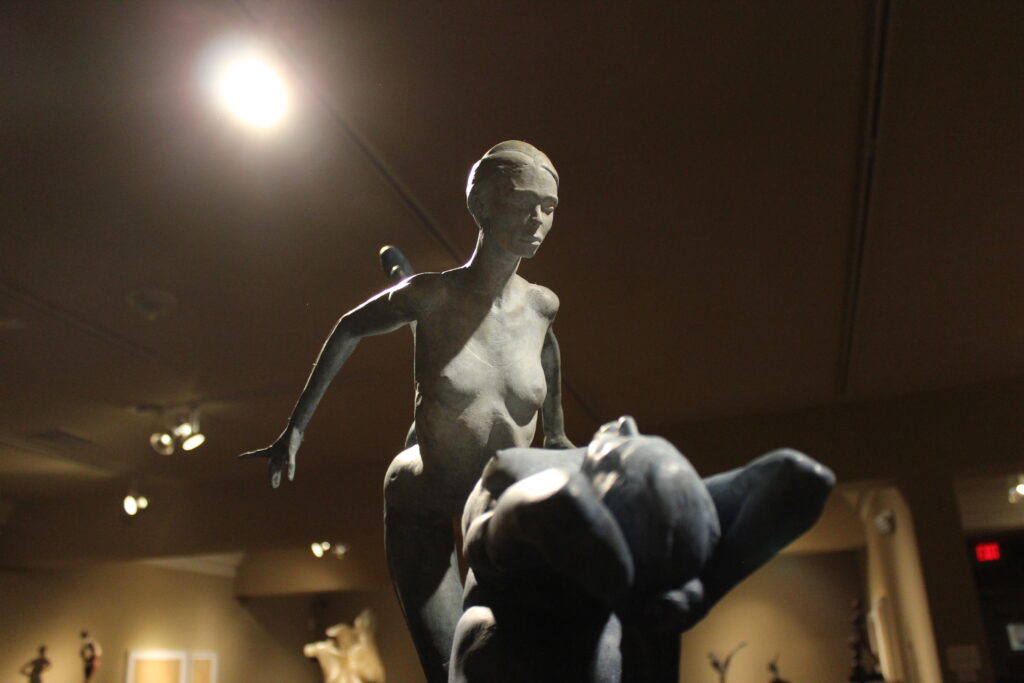 Ponder and imagine the meanings imbued into each sculpture. Beck said, "Chambers is driven by the concept that the artist intends to portray in their work an underlying allegorical meaning that carries a more insightful message. Chambers, however, does not support explaining the specific meanings behind all his work, stating, 'Each piece has meaning to me as the creator, but everyone can have their own interpretation. That, to me, is the point.'"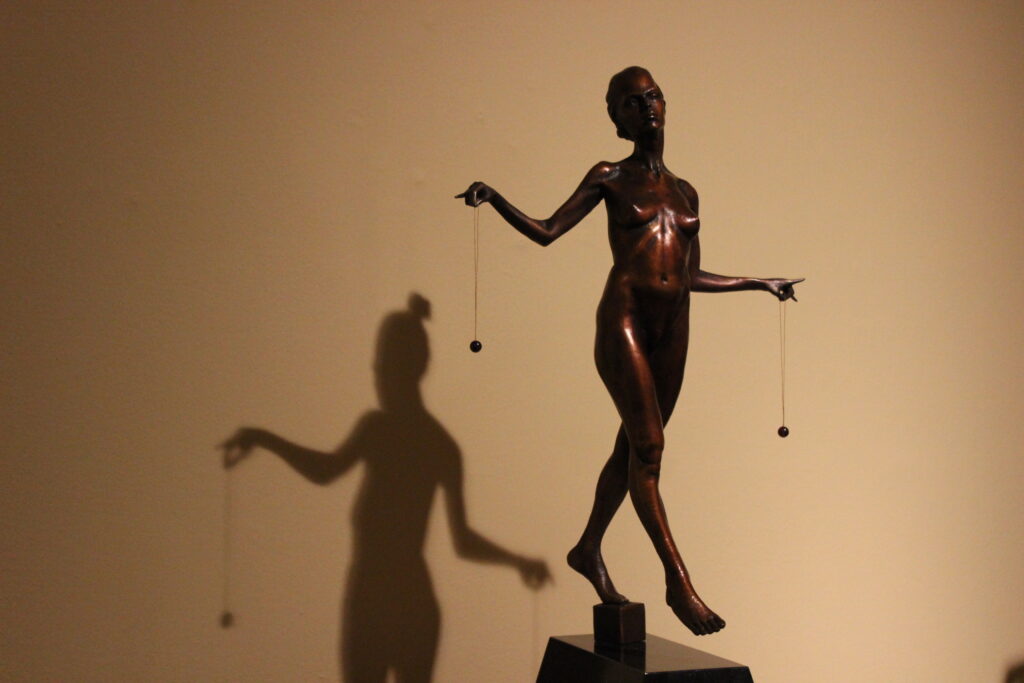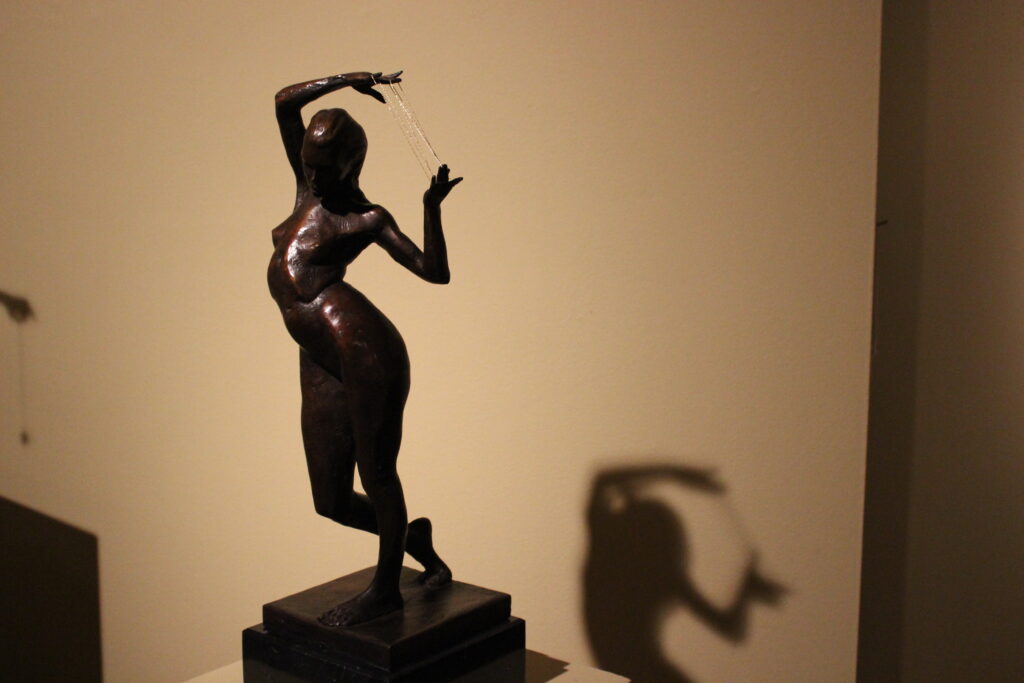 Chambers teaches art classes at KLC Studios in West Midtown, Atlanta, which he owns and operates with his wife Lauren. Their business includes space for models to pose for Chambers' sculpting or for his classes, a back workshop where all the messy, intensive artmaking happens, and display areas for the artist's finished bronze sculptures.
MCMA is located at 30 Atlanta St SE, Marietta, 30060. Visit mariettacobbartmuseum.org or call 770.528.1444.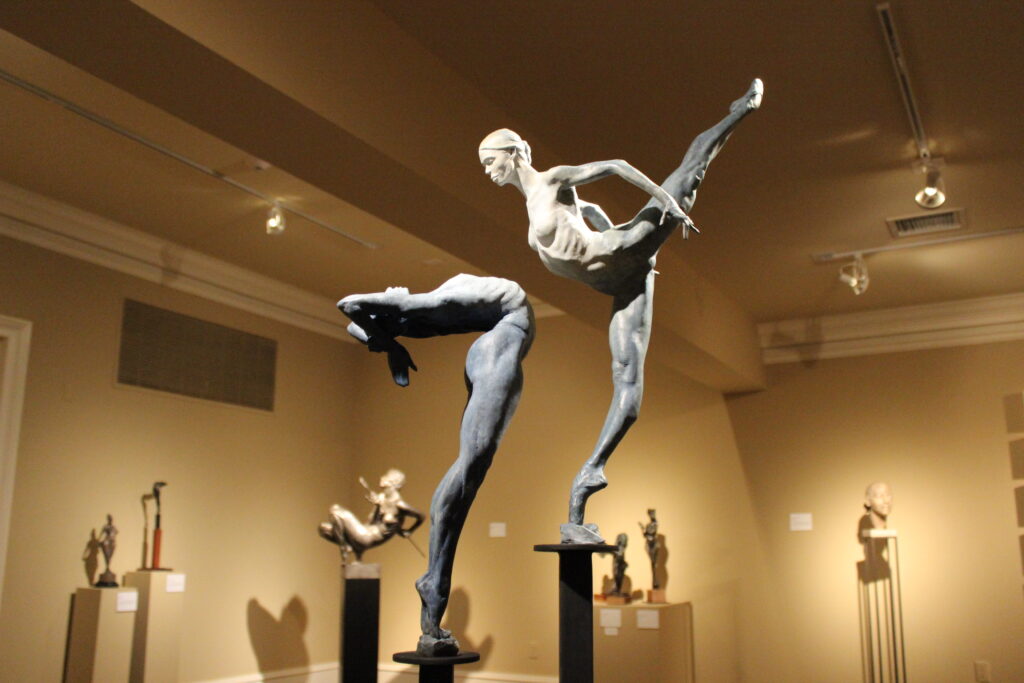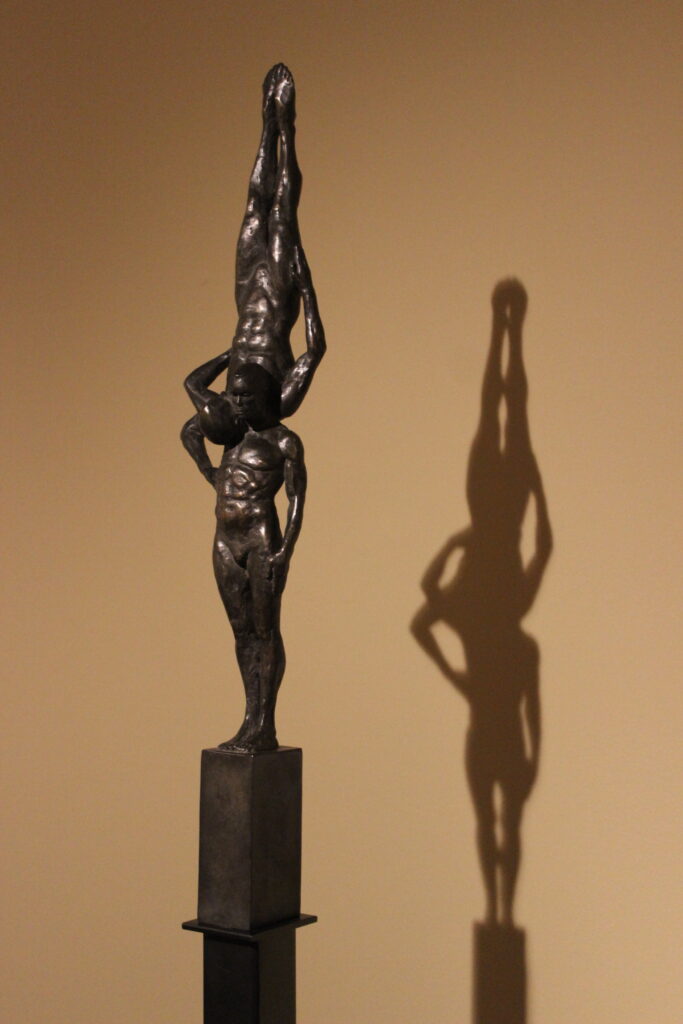 Photography by Meg Robinson
Like this post? You might also like these: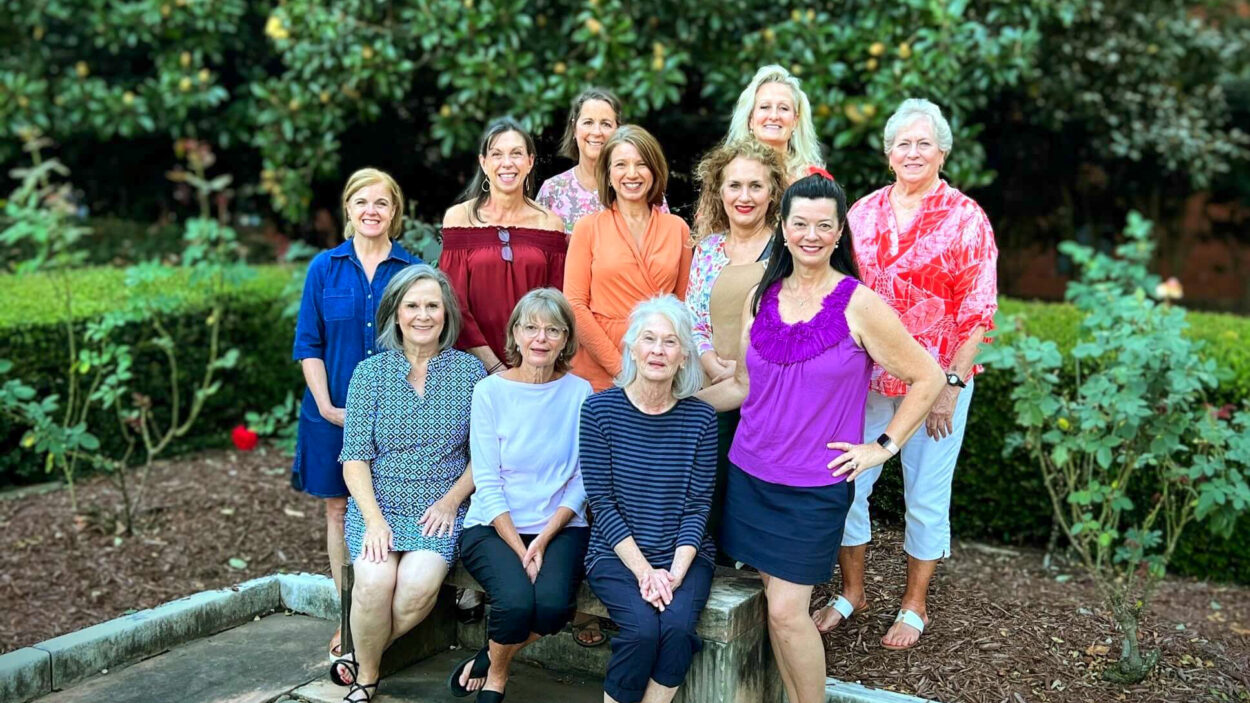 The Birney Memorial Rose Garden marks its 80th anniversary this month. The garden was dedicated Sept 27, 1942 ...
Read More

→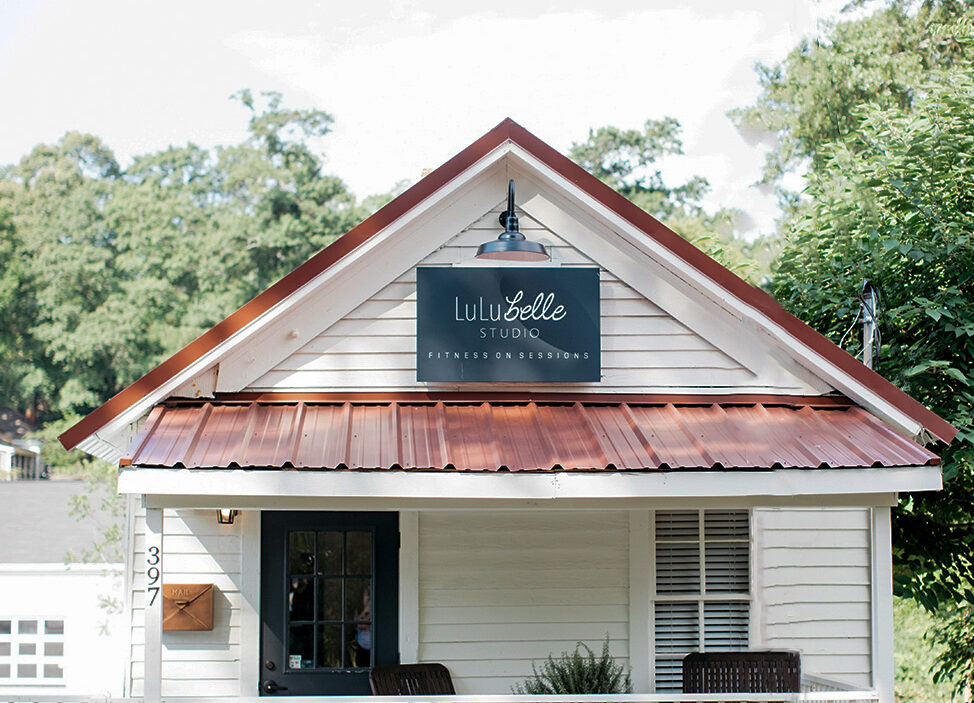 Lulu Belle Studio (397 N. Sessions St, Marietta 30060), is a hidden "gym" in the heart of historic ...
Read More

→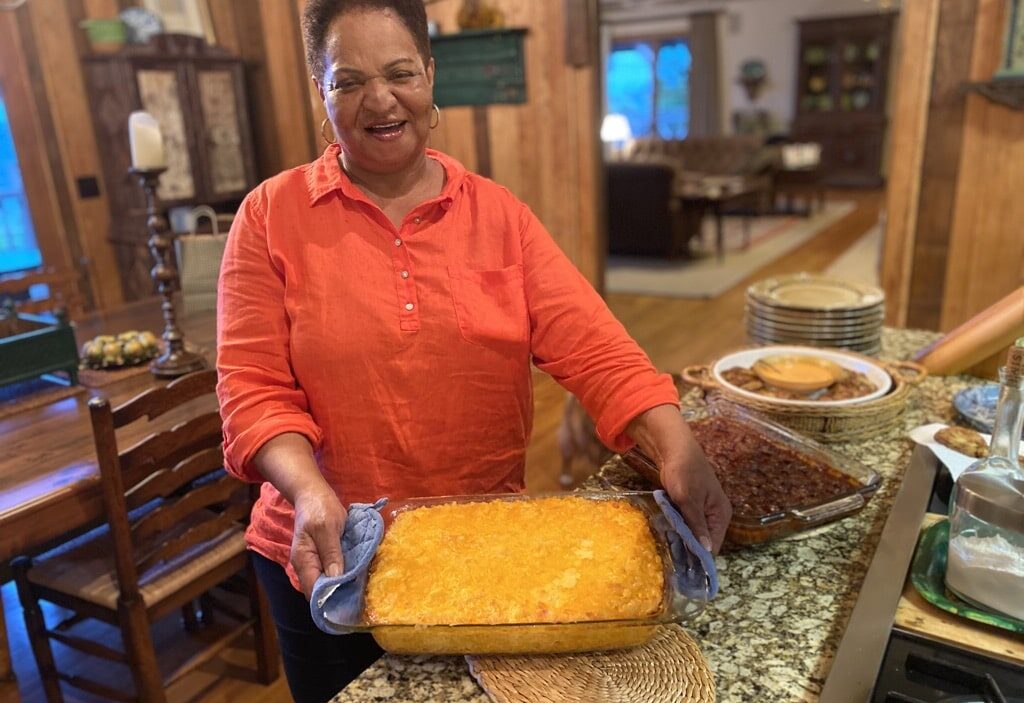 Rosalind Howard is an excellent cook. I recently had the good fortune to visit with her in the ...
Read More

→